Russia Walks Back Talk of Abandoning Captured Troops in Ukraine
Russia appeared to walk back the possibility of abandoning its captured troops as its military continues suffering losses in Ukraine.
Russian media outlet RIA Novosti reported last week that authorities were considering plans to abandon troops to avoid exchanging them for captured members of Ukraine's Azov regiment, who were among those helping to defend the Azovstal steel plant in a last-ditch effort in the key port city of Mariupol. Members of Russia's parliament, the State Duma, looked at a draft resolution last week that would prevent the exchange of the soldiers, according to the report.
"The [State Duma] Defense Committee proposes to include tomorrow in the procedure of the State Duma the consideration of a draft resolution on the instructions of the Chairman of the State Duma on preventing the exchange of Nazi criminals," committee head Andrey Kartapolov said at a plenary session.
But Russian authorities have since changed their tone and are now considering plans to to exchange the troops, according to RIA Novosti.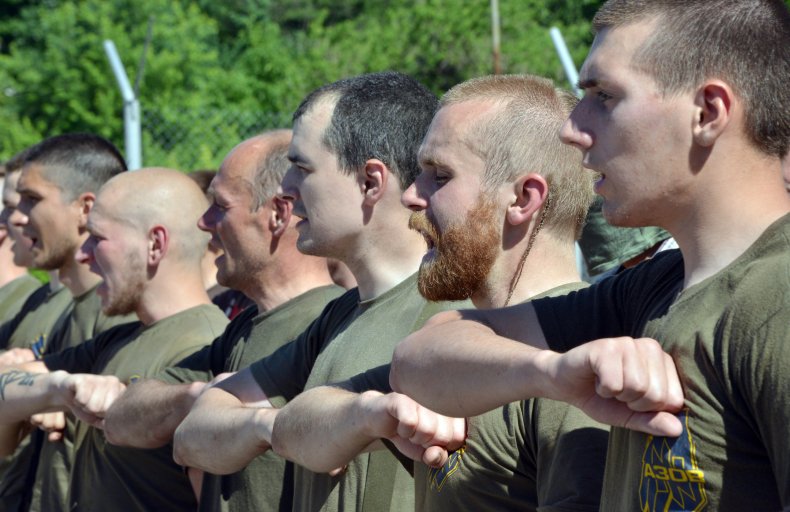 "It's not within my competence, but it's probably being discussed somewhere. I admit any opportunity that does not contradict common sense," Russian Deputy Foreign Minister Andrey Rudenko told the news agency.
It was unclear when an exchange of the troops might take place.
Many members of the Azov regiment were captured at the steel plant after weeks of fighting in a city otherwise captured by Russia. Russian officials claimed that hundreds of Ukrainian soldiers surrendered and were evacuated, with at least 80 wounded in the fighting.
State Duma Speaker Vyacheslav Volodin referred to the fighters as "Nazi criminals" and said "we must do everything to bring them to justice." Russia has sought to justify its invasion, which began in late February, by claiming that Ukraine promotes Nazis, though the claim has been widely denied.
Ukrainian President Volodymyr Zelensky said in a video address last week that "Ukraine needs Ukrainian heroes alive. This is our principle. I think that every adequate person will understand these words.
"The operation to rescue the defenders of Mariupol was started by our military and intelligence officers. To bring the boys home, the work continues, and this work needs delicacy. And time."
Russia's reversal comes amid reports that some of its soldiers have low morale. British intelligence said Russia has lost more than one-third of its ground troops in fighting.
Newsweek reached out to the Russian and Ukrainian foreign ministries for comment.