Russia Wants to Destroy Our Democracy, McMaster Says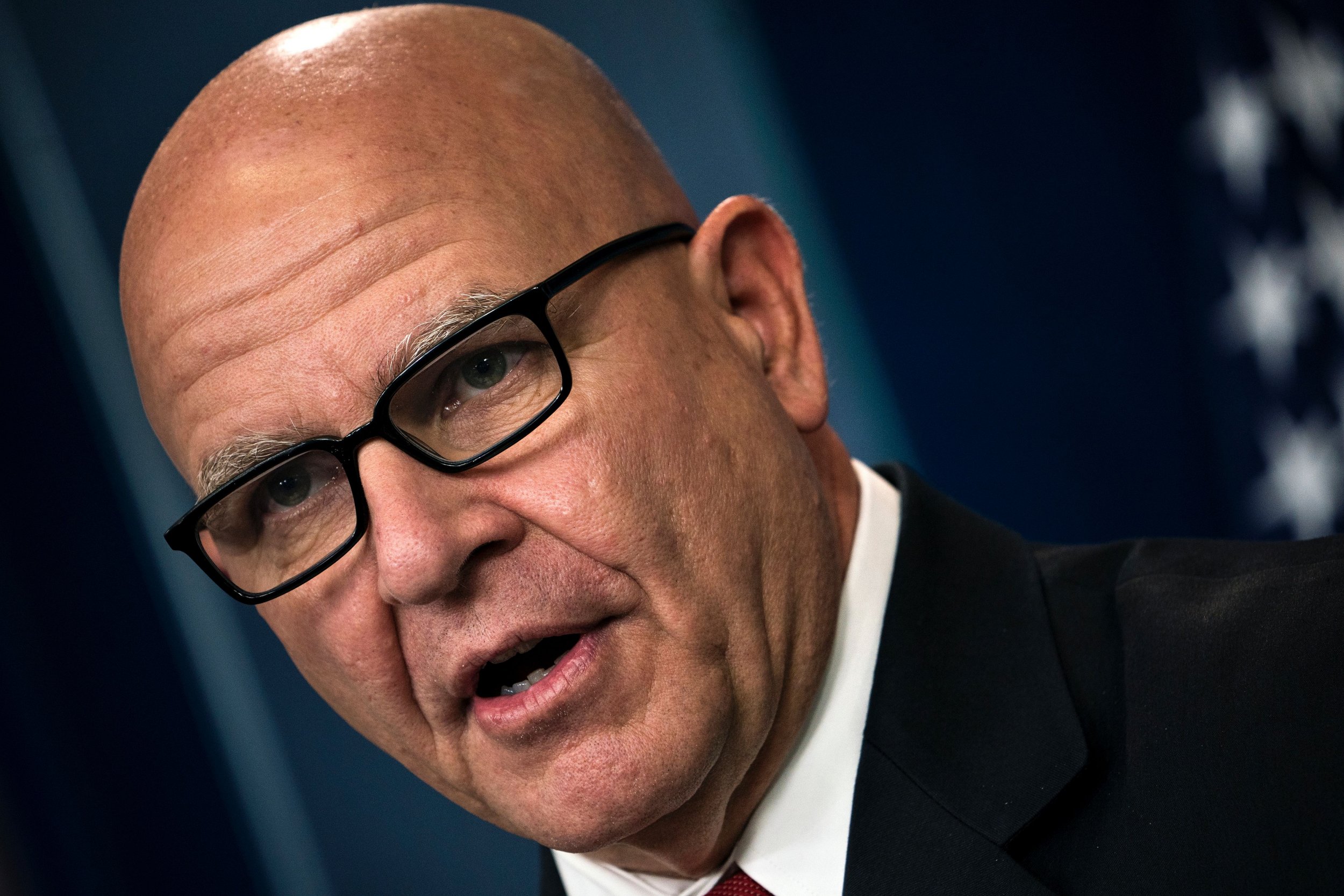 Russia aggressively tried to hobble U.S. democracy during the 2016 election, and is still working to destabilize parts of the world with propaganda, a top Trump adviser said Tuesday.
National security adviser H.R. McMaster said Russia's goal was not merely to undermine the election, but also our way of life.
"I believe that Russia was engaged in a very sophisticated campaign of subversion to affect our confidence in democratic institutions, in democratic processes, including elections," he said during an interview with the BBC. "What they want to do is create the kind of tension, the kind of vitriol that undermines our confidence in who we are."
McMaster added that President Donald Trump has "publicly" acknowledged Russian interference, though he did not give examples. In fact, Trump has vacillated on Russian meddling. His staff routinely insists that he accepts the intelligence community's conclusion that Russia was trying to tip the 2016 election, and in June, he suggested he agreed—though blamed his predecessor Barack Obama for not doing enough to protect the U.S.
The next month his message changed, as he expressed his doubts on a trip to Poland.
"Nobody really knows for sure" if Russia interfered, he said.
McMaster said that Russia's effort to destabilize the West continues around the world.
"We have to look at what Russia is actually doing," he said. "Of course we have to counter Russia's destabilizing behavior and the sophisticated campaigns of propaganda and disinformation. Efforts to polarize communities and pit them against each other especially in the democratic world."
McMaster's words echoed the Trump administration's just-released national security strategy, which accused Russia of "using information tools in an attempt to undermine the legitimacy of democracies." The document, however, did not directly address the U.S. election.
The intelligence community issued a report in January, shortly before Trump took office, that accused Russia of damaging the political campaign of Hillary Clinton to help then-candidate Trump. But the report stopped short of concluding that Russia actively colluded with the Trump campaign.
Russia has denied the findings of the report. The Trump administration denies colluding with Russia, which is a part of Special Counsel Robert Mueller's investigation, which has already yielded two guilty pleas by Trump campaign staffers.