Russia Sends 12,000 Troops to Arctic as Part of Nuclear War Games
More than 12,000 troops are taking part in massive war games in the Russian Arctic and far east this week to test the country's strategic nuclear capabilities.
Civilian ships have been warned to stay away from Russia's west Arctic seaports during the three days of exercises which finish on Thursday and involve five nuclear submarines, 105 aircraft, 213 missile launchers, The Barents Observer reported.
Last week, 15 navy vessels sailed from the headquarters of the Northern Fleet, Severomorsk, to the Barents Sea, including the nuclear-powered battle cruiser "Pyotr Velikiy," (Peter the Great) the publication added.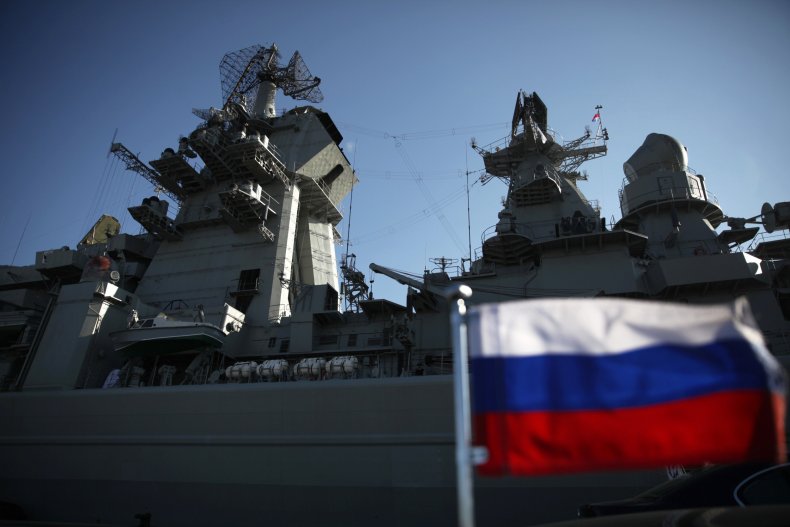 Russia's ministry of defence said that the drills will include tests of cruise and ballistic missiles "including against the Pemboi, Chizha and Kura firing ranges," state news agency TASS reported, referring to targets in the Komi Republic, Arkhangelsk region and the northern part of the far-eastern Kamchatka Peninsula.
They come only days after President Vladimir Putin said his country would develop short and intermediate-range missiles previously banned under the Intermediate-Range Nuclear Forces (INF) treaty which President Donald Trump withdrew from.
Putin has criticized the move and urged the U.S. to look to extend the START non-proliferation agreement, which expires in 2021 and limits the number of both launchers and warheads.
Dubbed 'Thunder 2019', Russian state media speculated that the name of this week's war games was in response to the U.S. military exercises, which were dubbed 'Global Thunder," and took place this time last year.
However, military analyst with the Moscow-based Russian International Affairs Council think tank, Dmitry Stefanovich, said these Russian exercises were an annual occurrence.
"What makes it different this year is that it now has a name, and the military announced it beforehand at a briefing for foreign military attaches," he said.
"Plus this time, there is a fantastic number of missile launchers of Strategic Missile Forces involved, the ground part of the nuclear triad. More than 200 (launchers). It's the majority of what they have," he told CBS News.
"According to the script of the drill, there's escalation along the borders, and it could involve deployment of short- and intermediate-range missiles," he added.
Earlier in October, Russian soldiers disguised as farmworkers using camouflaged military hardware, took part in war games in the far-eastern region of Khabarovsk. The troops tested hundreds of weapons systems, including T-72B tanks, self-propelled anti-aircraft systems and anti-tank missile launchers, The Express reported.
At the same time, a group of the Russian Black Sea Fleet's warships practised anti-submarine warfare during drills, the paper added.