Russia Warns War with U.S. Could Break Out Due to 'Fatal' Misunderstanding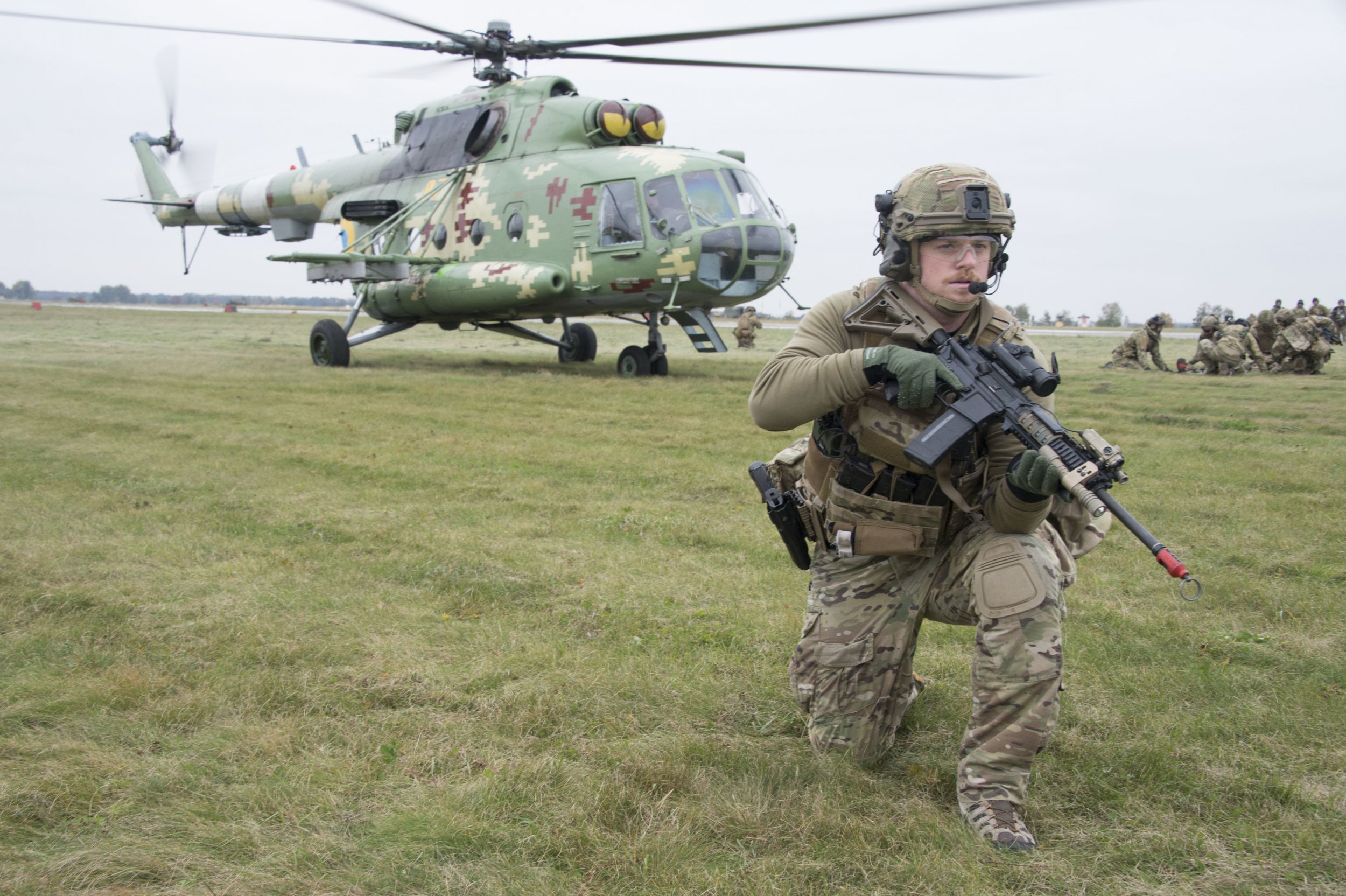 Moscow's top diplomat has argued that Russia was doing its best to avoid a conflict with the United States, but that both countries appeared to be on a dangerous collision course due to a lack of communication.
Asked Monday about the possibility of all-out war breaking out between the U.S.-led NATO Western military alliance and Russia, Russian Foreign Minister Sergey Lavrov told the state-run Sputnik News that "everyone in the world understands this well: an armed conflict involving the two leading nuclear powers, Russia and the United States, will have disastrous consequences for humanity." Echoing previous warnings about the prospects of an exchange of weapons of mass destruction, he said that "there is no doubt that there can be no winners in a nuclear war and it should never be unleashed."
Lavrov said that Washington and its allies were "obsessed with their own geopolitical ambitions" and "not ready to adapt to global realities that are not changing in their favor." As a result, he said that dialogue had been frozen and international agreements such as the Intermediate-range Nuclear Forces (INF) treaty were in danger of being scrapped, creating an even more dangerous equation.
"Such a conflict, based on instruments of power inevitably leads to a further imbalance of the global security architecture and contributes to an arms race," Lavrov told Sputnik. "A situation may well arise when the price of an error or misunderstanding becomes fatal."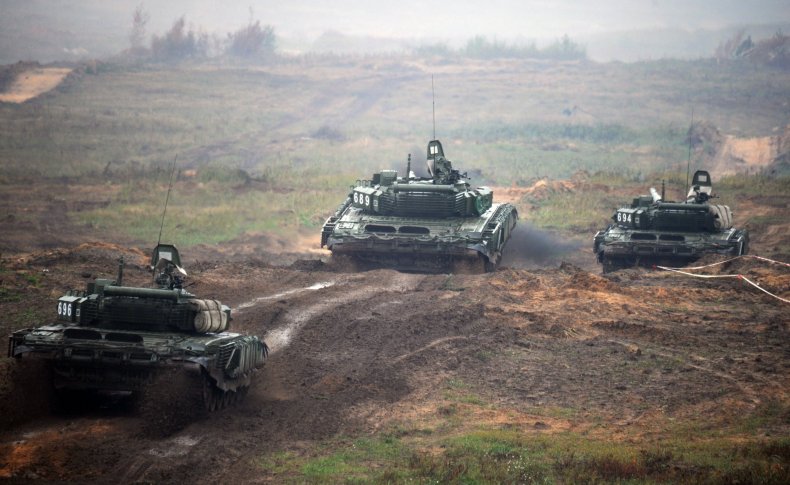 Ties between the West and Russia have deteriorated since Moscow annexed the Crimean Peninsula in a 2014 referendum that has received limited international recognition amid ongoing political unrest in Ukraine. Allegations that the Russian military has aided separatists battling Ukrainian forces in the east further compelled NATO to bolster its borders with more international troops and defenses, leading Moscow to shore up its own positions.
The precarious situation in Europe was exacerbated by allegations that the Kremlin attempted to influence the 2016 U.S. presidential election in favor of then-Republican candidate Donald Trump. Although Trump promised a reset in relations with Russian President Vladimir Putin, Washington has expanded sanctions against Russia throughout the current administration, and the White House has announced its intention to end the INF treaty, a 1987 agreement banning the deployment of land-based launchers with ranges from 310 to 3,400 miles.
Putin said Tuesday that Russia "will be forced to take additional measures to strengthen our security" should Washington leave the INF treaty. His spokesperson, Dmitry Peskov, said Friday that "Russia will have to target" any U.S. missiles aimed at it in Europe.
Meanwhile, Lavrov also expressed concern that the State Department has apparently not responded to attempts to negotiate a renewal of the New Strategic Arms Reduction Treaty (START), which sets limits for both countries' nuclear arsenals and will expire in 2021. The U.S. contends that Russia is in violation of its Cold War-era obligations.
The U.S. military has maintained a sizeable lead on Russia's military prowess, but has viewed its growth with deep suspicion. Top strategy documents from Washington and the Pentagon have designated countering Moscow as a leading goal for the country. For its part, Russia has announced the development of advanced new weapons in an effort to narrow the gap between the two leading powers.
"Of course, we are taking the necessary steps to protect our national interests and strengthen the country's defense capability," Lavrov told Sputnik News. "President Putin has spoken about this more than once. At the same time, we hope that common sense will still prevail. After all, with all the diverging positions, both Russia and the states of the West jointly bear a huge part of the responsibility for the future of all mankind, for the search for effective answers to the many challenges and threats of our time."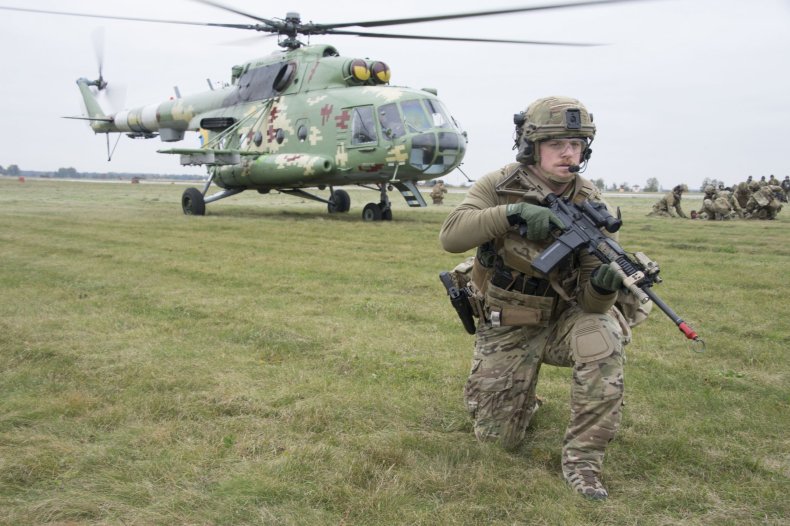 International tensions surrounding the conflict in Ukraine have flared since Russia's seizure last month of three Ukrainian naval ships accused of breaking international maritime law in the disputed Kerch Strait between the Black Sea and the Sea of Azov. The personnel and vessels remain in custody, while Kiev has warned of the possibility of an imminent war with Moscow.
Ukraine is not a member of NATO, so an attack on the ex-Soviet republic would not trigger an Article 5 response from the coalition. The U.S., however, has already contributed troops and equipment to assist Ukraine in its fight against pro-Russia rebels and, in light of the recent standoff, has pledged to expand its support for Kiev.
"In response to Russia's dangerous escalation and unjustified November 25 attack on three Ukrainian naval vessels near the Kerch Strait, the Department of State, subject to Congressional approval, will provide an additional $10 million in Foreign Military Financing to further build Ukraine's naval capabilities," State Department deputy spokesperson Robert Palladino said in a statement Friday.