Will Trump Take on Russia? U.S. Troops Leaving Syria and Afghanistan, but More May Be Heading to Europe
President Donald Trump was reportedly set to follow up his announcement of a total U.S. military withdrawal from Syria with a partial pullout from Afghanistan, but new troops may soon be sent to NATO Western military alliance's front lines with Russia.
Polish President Andrzej Duda, one of Trump's most enthusiastic supporters in Europe, said at a press conference alongside the U.S. leader in September that he hoped "that we will build Fort Trump in Poland together." Polish Defense Minister Mariusz Błaszczak then told Polskie Radio 24 last month that "Fort Trump" was "beyond doubt, so we do not talk about 'whether,' but 'how,' we are not talking about whether it will strengthen American forces in Poland, but how it will run and what its branches will be."
A day after Trump announced his decision to downsize the U.S. military presence abroad, Duda said Thursday that plans to bring other troops to Poland were still on track and would be decided by spring. In an interview with the Wirtualna Polska news outlet, the leader said that "an increase in the allied presence in Poland, including by the U.S., will definitely make our country and the entire region stronger, I do not hide the fact that we are trying to do this.
"Our relations with the United States are very good at the moment, there's no turbulence. Donald Trump attaches great importance to how others contribute to the security budget. We do contribute and the U.S. respects that," he added.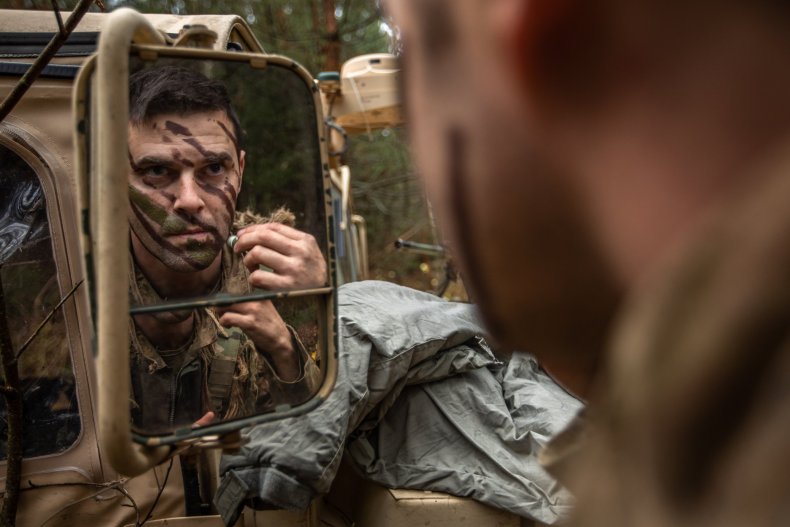 While plans to build "Fort Trump" have gripped Polish media, so have anxieties over Trump's recent foreign policy decisions. Poland has not participated in combat actions against the Islamic State militant group (ISIS) as part of the U.S.-led coalition in Syria and has actually enhanced its ties to the Syrian government opposed by many Western nations. However, more than 200 Polish troops are involved in U.S.-led efforts to defeat the Taliban militant group in Afghanistan.
In the aftermath of Trump's sudden announcement of a U.S. exit from Syria, U.S. officials, cited in such outlets such as The Wall Street Journal, The New York Times, CNN and Reuters discussed an upcoming decision to halve the 14,000 U.S. deployment in Afghanistan. The South-Central Asian country was the target of the first U.S. invasion as part of the post-9/11 authorization for use of military force, which was later applied to countries across the Middle East as well as in Pakistan and parts of Africa.
Whereas U.S. troops leave Syria with ISIS virtually defeated and facing a rival coalition of the local government, Russia and Iran, Taliban insurgents have been reclaiming territory in the latest phases of the longest war in U.S. history. Piotr Lukasiewicz, a retired colonel and former Polish ambassador to Afghanistan, said Friday, "As long as there is money, as long as the Americans continue to support the Afghan government, it will not be a great drama," but noted that "one must hope that they will be able to get a grip and get along with the Taliban and make peace. If they fail, it will be a disaster," according to the Wiadomości news program.
Trump's decisions reportedly led to the resignation of Defense Secretary James Mattis, a move that worries Poland. Mattis was a vocal supporter of NATO, which Trump once called "obsolete," and the former Marine commander's departure inspired newspaper Rzeczpospolita to write a commentary questioning whether hopes for "Fort Trump" may have left with Mattis.
"It was with the representatives of the Pentagon that this week our negotiators talked about the greater presence of American troops in Poland," editor Jedrzej Bielecki wrote. "Now they will have to wait for a new partner. May they not be disappointed with him."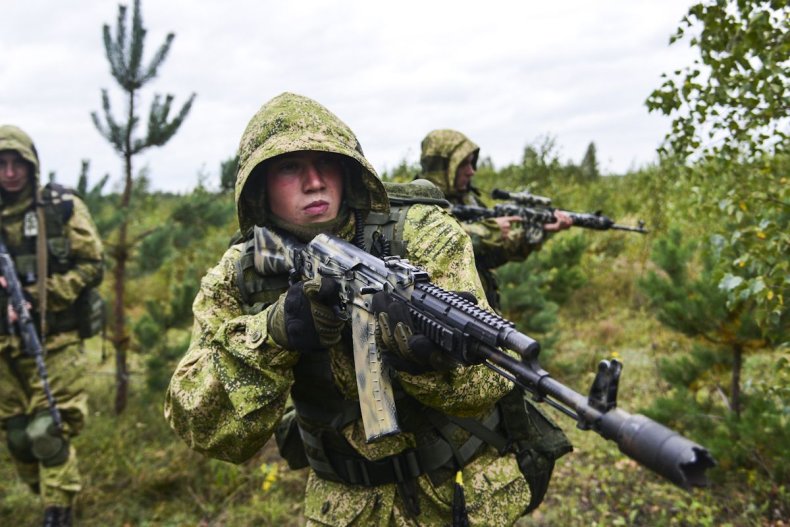 NATO has come to the forefront of the relationship between the U.S. and Europe since the deterioration in ties between the West and Russia, in the wake of the 2014 political unrest in Ukraine and Moscow's annexation of the neighboring territory of Crimea, which many nations still recognize as belonging to Kiev. Since then, both NATO and Russia have amassed forces and equipment along their respective borders, and Poland became the venue for one of four international battle groups established at a 2016 summit in Warsaw.
The battle group in Poland is led by the Pentagon. Poland currently hosts about 3,500 U.S. soldiers, as well as about 1,000 NATO personnel. Warsaw has criticized Moscow's moves in the region and has been eager to accept planned U.S. defense systems, such as the SM-3 Block IIA missile. Russia has criticized what it perceives to be Western expansionism and the extension of the U.S. global missile shield, warning in May that such actions will "lead to counteraction from the Russian side."
Russia has recently made similar threats in response to the White House's decision to abandon the 1987 Intermediate-range Nuclear Forces (INF) treaty, which bans the deployment of nuclear and conventional missile systems with ranges from 310 to 3,400 miles. Both countries have accused one another of violating the treaty, and Kremlin spokesperson Dmitry Peskov said, "Russia will have to target" any U.S. missiles aimed at it in Europe, according to the state-run Tass Russian News Agency.