Russia Warns Europe Not to Accept U.S. Missiles: 'If You Don't Want Problems on Your Side, Don't Create Them for Us'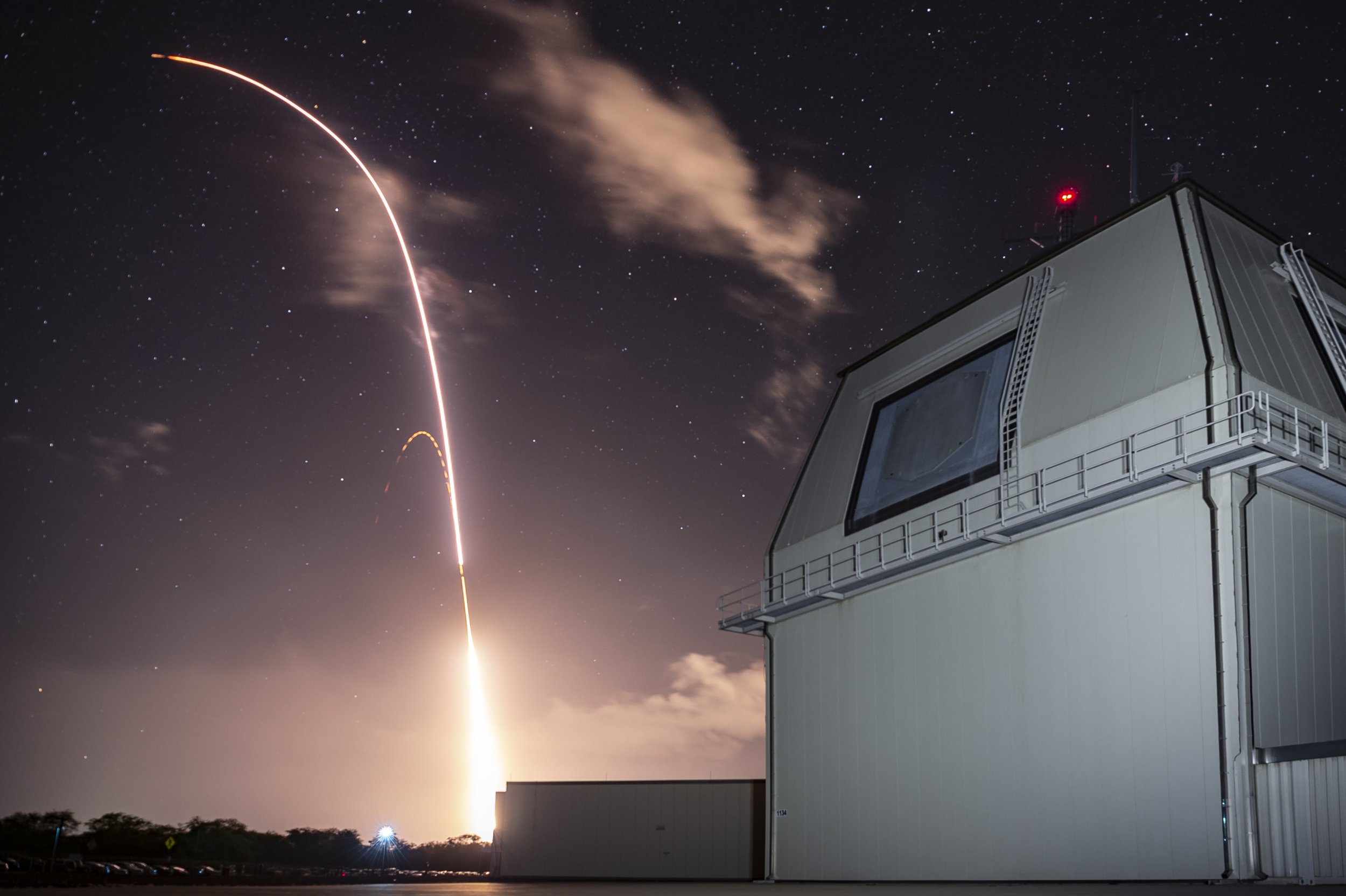 Russia warned European powers against accepting any medium-range weapons from the United States, which abandoned a bilateral treaty restricting their use.
Vladimir Yermakov, the Russian Foreign Ministry's director on arms control and non-proliferation policy, criticized the White House's decision to exit the 1987 Intermediate-range Nuclear Forces (INF) treaty, which banned the installation of nuclear and conventional land-based weapons with ranges from 310 to 3,420 miles. He told local media outlets Thursday that the move could lead to new U.S. missile deployments across the globe as President Donald Trump clearly defined Russia, China, North Korea and Iran as adversaries in key strategy documents.
As for nearby members of the U.S.-led NATO Western military alliance, however, Yermakov warned that "security in Europe is indivisible—if you do not want problems from our side, do not create them for us." He said Russia was "interested in avoiding new missile crises in Europe and other regions.
"That is why we announced, in fact, a one-sided moratorium on the deployment of advanced intermediate- and shorter-range missiles, which, after the final breakdown of the INF treaty by Washington, we may have in response to American developments in the relevant regions, including Europe, until similar U.S. missiles are deployed there," he added. "We hope that a responsible approach to European security prevails in Washington and NATO, and that they follow our example."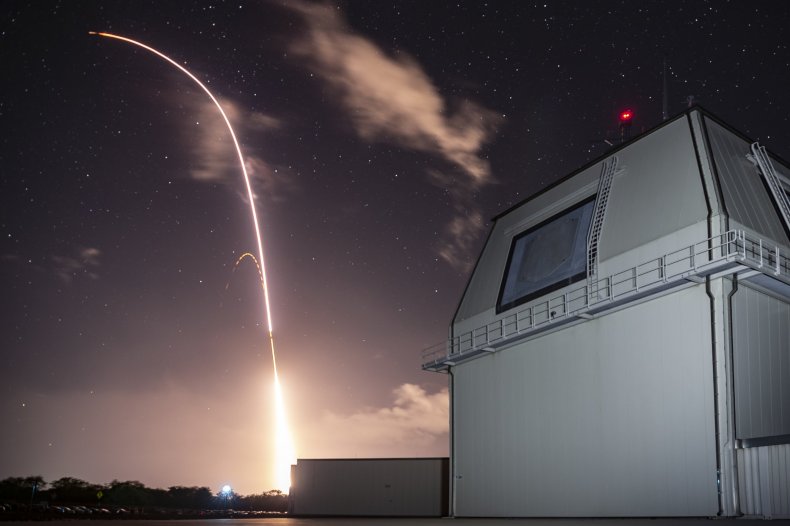 In addition to forgoing the deployment of intermediate-range missiles, Yermakov also said that Russia was "open to any multilateral initiatives working to strengthen international security and stability." This included bringing in China, an increasingly close partner, whose exclusion from the INF was cited as one of the reasons that the U.S. decided to leave it.
The primary reason, however, was rooted in Washington's accusations that Moscow had developed a weapon that violated the agreement. The U.S. has argued that the Novator 9M729 missile had a range of more than 310 miles, calling for all existing systems to be destroyed. Russia has denied these charges and has counterclaimed that U.S. Mark 41 Vertical Launching System installed in connection with the Aegis Ashore defense network in Romania could be used offensively to fire Tomahawk missiles.
Days after the U.S. officially suspended the treaty last month, Russian Defense Ministry spokesperson Major General Igor Konashenkov said that the Pentagon should demonstrate its own compliance by "eliminating Mk-41 ground-based vertical launching systems designed for firing the Tomahawk cruise missiles" as well as "target missiles with similar characteristics to ground-based intermediate-range ballistic missiles" and "armed unmanned aerial vehicles," which Moscow has argued were also banned by INF.
The following day, the U.S. mission to NATO issued a statement contending that these weapons systems were "in full compliance" with the treaty. It argued that "Aegis Ashore has never contained, launched, or been tested for launching a missile that is prohibited by the INF Treaty. As a result, the system is not a prohibited launcher."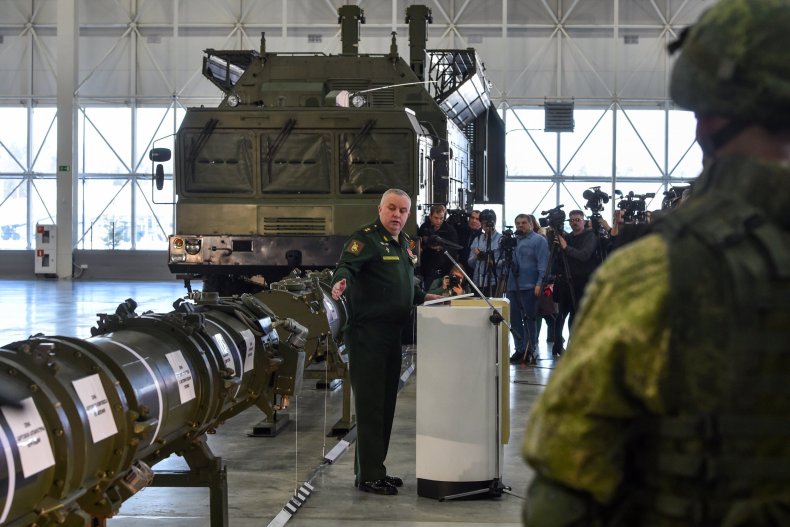 Still, Yermakov defended the Russian Defense Ministry's demand on Thursday, asserting that it "constantly offered concrete and quite realistic measures" to resolve mutual complaints, "but in response, we received only a refusal from the United States and, what is significant, the very idea of mutual transparency was rejected."
"To calculate the chance of what the current American administration wants and does not want to talk about is a thankless task," Yermakov added. "Although, at times, it seems that the United States, in general, does not really talk about anything with us or with anyone else."
Russian President Vladimir Putin and his military commander General Valery Gerasimov have both threatened potential attacks on U.S. allies in Europe should they deploy weapons outside of the INF framework. Putin himself threatened not only the Pentagon's potential missile sites in Europe last month but also the "decision-making centers" located on U.S. territory.
Also in February, Russia Defense Minister Sergei Shoigu announced that he had been ordered to begin researching intermediate-range weapons. These warnings were echoed earlier Thursday by Russian Foreign Ministry spokesperson Maria Zakharova who told a press conference that "our country will respond in a mirror image to all U.S. actions related to medium-range and shorter-range missiles."