A top Russian official has issued a warning to the U.K. and its NATO allies, saying any repeat of an action like that undertaken by the British Navy warship that sailed close to Crimea last month would be met with a "most severe" response.
The comments by Mikhail Popov, deputy secretary of Russia's Security Council, show the anger still felt by Moscow after the Black Sea spat prompted by HMS Defender for sailing past the peninsula Russia annexed.
Russia had also blamed the U.S. for being involved in the incident, which took place amid a backdrop of NATO Sea Breeze 2021 exercises in the region that Moscow considers its backyard.
In an interview with Rossiyskaya Gazeta, the newspaper that most closely reflects Kremlin thinking, Popov said that the navies of NATO states were being used as a means pressuring Russia.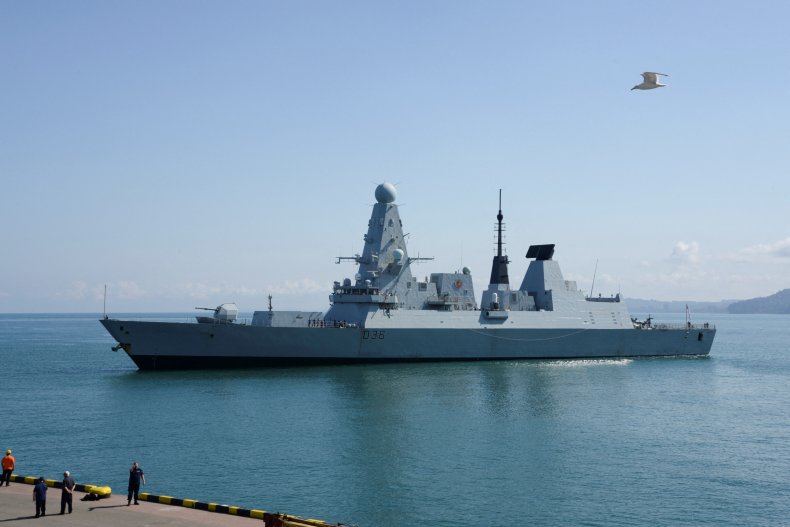 Accusing British sailors of "deliberately" violating Russia's maritime borders, Popov said that it was "a pre-planned provocation, which was rightfully suppressed."
Popov said that a repeat of such actions "will continue to be suppressed by the most severe methods, regardless of the nationality of the violator.
"We invite our opponents to think hard about whether to organize such provocations, taking into account the capabilities of the Russian Armed Forces," he said.
Popov criticized the U.K.'s claims that it was following internationally recognized freedom of navigation rules in Ukrainian territorial waters. He took aim at British Prime Minister Boris Johnson and British Foreign Secretary Dominic Raab in particular for suggesting that such sailings would continue.
"This implies that such provocative actions by British ships are not excluded in the future."
Popov said he would "like to ask" both Johnson and Raab: "What will they say to the families of the British sailors who will suffer in the name of such 'great' ideas?" Newsweek has contacted NATO and the British foreign office for a response.
Popov's comments echo those of Deputy Foreign Minister Sergei Ryabkov, who warned last month that Russia could resort to bombing if Moscow believed that its borders were not being respected.
Popov also used the interview published on Wednesday to criticize NATO's activities near Russia's borders, the U.S. development of its global missile defense system and increased aerial reconnaissance over Russian territory amid a spike in tit-for-tat intercepts of aircraft between the countries.
In his view, it all added up to "to the strengthening of military dangers and military threats to Russia."