Russia Warns Ukraine: 'We Would Not Start a War, but Our Response Will Be Most Convincing'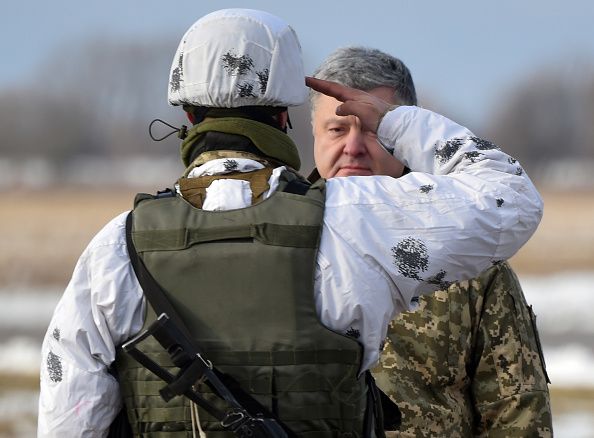 Russian Foreign Minister Sergey Lavrov warned on Tuesday that Ukraine is preparing a provocation against his country with the support of its Western allies.
"Kiev is preparing yet another provocation at our borders, with the help of its Western supporters. We would not start a war, but our response will be most convincing," Lavrov said.
The statement was then tweeted by the Russian Embassy in the United Kingdom with a photo of Ukrainian President Petro Poroshenko standing with Ukrainian soldiers. The image included a skull and bones that appear to have been Photoshopped onto the photograph of the Ukrainian troops.
The comments were made as tensions between Russia and its neighbor Ukraine continue to increase almost five years after a pro-Western social movement ousted a pro-Russian president, who subsequently fled to Russia. Since then, Moscow has annexed the Crimean Peninsula from Ukraine and began supporting pro-Russian separatists in the eastern part of the country known as the Donbass.
Many have nicknamed Ukraine "Europe's forgotten war" because the conflict remains unresolved and receives minimal attention from the international community. Meanwhile, at least 10,000 people have been killed, and many civilians have been separated from their family members living in the Donbass and the Crimean Peninsula. Around 1.7 million people have been displaced.
"Older people who need to travel between the Luhansk region of eastern Ukraine and government-controlled areas face arbitrary obstacles, including risks to their health and safety," according to Human Rights Watch.
"Having to cross the conflict line is a reality thousands of older Ukrainians face routinely, and Stanitsa Luhanska is a treacherous crossing with very little assistance," said Tanya Cooper, Ukraine researcher at Human Rights Watch, in late November.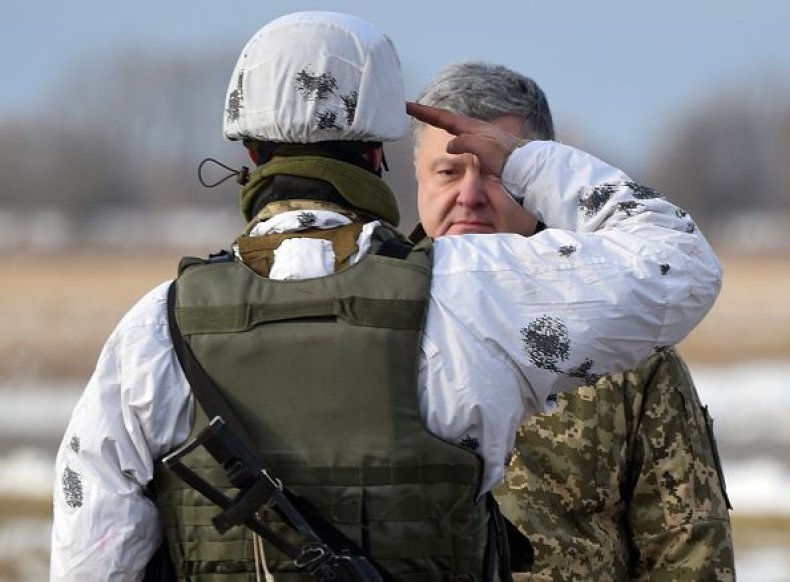 Recently, however, the conflict between Russia and Ukraine appears to have worsened, which has drawn international attention. On November 25, Russian troops attacked three Ukrainian navy vessels that were attempting to enter the Sea of Azov from the Black Sea via the Kerch Strait. Russia, which wants to solidify its control over Crimea, has been working to make it more difficult for Ukraine to use the ports around Crimea. The battle in the Kerch Strait ended when Russia seized the navy vessels and detained around 24 Ukrainian soldiers. To date, they have not been released.
Russia later accused the Ukrainians of attacking their soldiers, but intercepted radio communication and video show it was the Russians who had followed the Ukrainians into international waters and attempted to use lethal force against them.
Since then, Russia has also been increasing its shipments of military equipment to Crimea. Many analysts argue that it is Russia, not Ukraine, that is preparing military provocations in the region.
"Russia has been preparing various options for military operations in Ukraine, including an incursion into Kherson Oblast to seize the canal that feeds Crimea with water from the Dnieper River," said Michael Carpenter, a former foreign policy adviser for former Vice President Joe Biden.
"While it's unlikely Russia will make a move before Ukraine's presidential elections [in March 2019], the Kremlin clearly feels emboldened by the West's failure to react to its aggression in the Kerch Strait and is building up forces on the Ukraine border, so anything is possible," Carpenter told Newsweek.
Ian Brzezinski, former deputy assistant secretary of defense for Europe and NATO policy under President George W. Bush, said Russia could be setting the stage to seize more territory from Ukraine.
"It is bit far-fetched for a Russian official to accuse Ukraine of staging a provocation after Moscow has used its military forces to seize and occupy two portions of Ukrainian territory, massed its forces on Ukraine's frontier and recently ambushed three Ukrainian vessels on the high seas," Brzezinski, now a senior fellow at the Washington, D.C.-based Atlantic Council, told Newsweek. "More likely, Moscow is laying the rhetorical groundwork it will use as part of another assault to seize additional Ukrainian territory. The West needs to do more to deter such aggression."
In the wake of the clashes in the Kerch Strait, Poroshenko warned that Russia had at least 80,000 troops in the "temporarily occupied" parts of Ukraine. Shortly thereafter, on December 6, the U.S. conducted an "extraordinary flight" over Ukraine in an effort to collect information about a troop buildup in the region.