Russia 'Weakened but Still Dangerous,' NATO Warns
President Vladimir Putin and the Russian armed forces should not be underestimated despite their failings in Ukraine, a senior NATO official has warned, as Moscow seeks to annex occupied areas of its neighboring country and is accused of sabotaging the Nord Stream natural gas pipelines in the Baltic Sea.
NATO Deputy Secretary-General Mircea Geoana appeared by video link at the Helsinki Security Forum on Friday, telling attendees that NATO and European Union allies face a tough winter as inflation, cost of living crises, and the energy squeeze combine.
Russia's invasion has reached "a turning point," Geoana said, with Ukrainian forces driving forwards in the east and making slower but still significant progress on the southern front.
"Russia's war underlines just how vital a strong deterrence and defense is," he said. "Russia is weakened, but still dangerous. And we cannot let down our guard. We cannot assume it will not attack another country."
"Many assumed that it would not launch a full scale invasion of Ukraine from the beginning. They were wrong."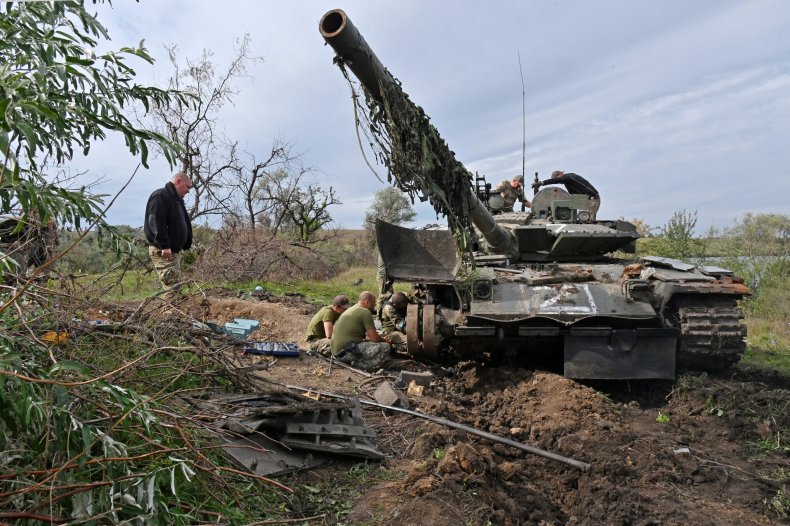 Geoana lauded Finland and Sweden's imminent accession to NATO, suggesting their addition would "change the strategic environment of the region" and make all allies better able to respond to Russian aggression.
Geoana's address to the HSF came as NATO released a fresh statement on the suspected sabotage of the Nord Stream pipelines. Four explosions caused four breaches in the Nord Stream 1 and 2 pipelines in international waters, two in the Danish exclusive economic zone and two in the Swedish.
Danish, Swedish, and German investigators hope to access the explosion sites in the coming days. Putin has blamed his Western adversaries for the incident. NATO and European Union officials have refrained from blaming Moscow directly, though have indicated they suspect Russian involvement.
NATO expressed its "deep concern," noting: "All currently available information indicates that this is the result of deliberate, reckless, and irresponsible acts of sabotage. These leaks are causing risks to shipping and substantial environmental damage. We support the investigations underway to determine the origin of the damage.
"Any deliberate attack against allies' critical infrastructure would be met with a united and determined response."
Geoana echoed the statement on Friday. "The leaks are causing risks to shipping and substantial environmental damage," he said. "I support the investigations underway to determine the origin of the damage, and allies have been exchanging information including with Finland and Sweden."
Europe's energy woes, Geoana said, pose a serious challenge.
"We have been too dependent on Russian oil and gas for too long," he said. "This is rapidly changing. This is also difficult. We have to be sincere and honest, this is not an easy transition. This is going to be a difficult couple of months ahead of us. But this is something that we need to do."
Geoana also condemned Putin's "sham" referendums, through which the Kremlin is illegally claiming to have annexed four regions of occupied southern and eastern Ukraine. The move has been roundly condemned by Ukraine and its Western partners.