Russia Withdraws From Nuclear Arctic Safety Program Amid Analysts' Concerns
Russia has announced its withdrawal from a nuclear safety program in the Arctic region, furthering concerns experts have raised about a new period of heightened nuclear risks.
On Tuesday, representatives of Russian state nuclear agency Rosatom said Norway would no longer be welcome to participate in radiation safety projects the Nordic country had helped fund. The move closes nearly three decades of a bilateral partnership to deal with nuclear safety in the aftermath of the Cold War.
The announcement has been seen as Moscow's direct response to Norway's recent decision to freeze funding to the high-level joint commission after the invasion of Ukraine. Norway has provided Russia with more than 2 billion euros to help secure radioactive dumpsites and improve safety at power plants.
The announcement also comes as President Joe Biden appeared to acknowledge the real nuclear threat Russia poses.
"We currently see no indication that Russia has intent to use nuclear weapons in Ukraine, though Russia's occasional rhetoric to rattle the nuclear saber is itself dangerous and extremely irresponsible," Biden wrote in a New York Times op-ed published Tuesday.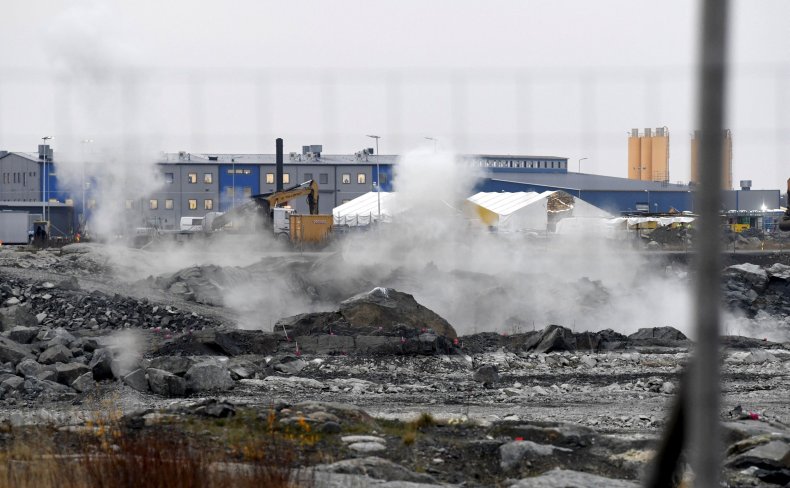 "Let me be clear: Any use of nuclear weapons in this conflict on any scale would be completely unacceptable to us as well as the rest of the world and would entail severe consequences," Biden said in a message clearly intended for Russian President Vladimir Putin.
In a recent interview with the Financial Times, former Secretary of State Henry Kissinger noted that "there's almost no discussion internationally about what would happen if the weapons actually became used," even though "we are now living in a totally new era."
Andrew Krepinevich Jr., a senior fellow at the Hudson Institute, echoed Kissinger's point in a Foreign Affairs article. He wrote that the world is moving into a "new nuclear age" that will involve "both a greater risk of a nuclear arms race and heightened incentives for states to resort to nuclear weapons in a crisis."
David Albright, president of the Institute for Science and International Security, told The New York Times this week, "Everybody's scurrying for a nuclear umbrella and, if they can't get that, thinking about getting their own weapons."
Despite Moscow's warnings to nations about imposing sanctions in reaction to the Ukraine invasion, no world leaders, including those in Oslo, have been deterred from cutting Russia off from the rest of the world economically.
"It is sad that Norway will no longer be involved in financing the projects," Rosatom's Oleg Kryukov said, according to Norwegian broadcaster NRK. Kryukov heads the corporation's nuclear fuel and radioactive waste policy.
Russia's withdrawal from the nuclear safety program rolls back the progress the two nations have made since the early 1990s and puts the future of several major projects, including the cleanup of Andreyeva Bay, a former Soviet coastal base with large reserves of spent nuclear fuel, in a precarious position.
Norwegian Radiation and Nuclear Safety Authority Director Per Strand said his country would continue discussions with Russian authorities over "nuclear safety issues important for our own preparedness and to reduce the risk of accidents and radioactive pollution." But Norway no longer maintains political contact with Moscow.
Some, like the commander of the United States Strategic Command, have expressed worries that Russia's strategy in flexing its nuclear might could be copied by nations like China, which wants Taiwan reunified with the mainland.
However, Beijing has a publicly stated policy that it would never use nuclear weapons first under any circumstances. Russia does not.