Will U.S. Defend Taiwan if China Invades? Experts Weigh In
A life-size mockup of an American aircraft carrier in a desert in northwest China, captured by commercial satellites late last year, confirmed for many that Beijing was actively preparing for a military engagement with U.S. forces in a future fight over Taiwan.
China, which has maintained a decades-long claim to the island it has never governed, faced off with the United States on the Korean Peninsula and in the Taiwan Strait during the first half of the Cold War.
In the mid-1990s, already over a decade after Washington and Beijing had established formal diplomatic relations, it was the U.S. Navy that deterred the People's Liberation Army from further aggression against Taiwan.
Nearly 30 years later, the balance of power across the strait has shifted significantly; Pentagon officials and their counterparts in Taipei believe China intends to build the capability to finally seize Taiwan, regardless of Washington's intention to intervene in the next Taiwan Strait crisis.
Experts tell Newsweek that a U.S. military reaction to a future Chinese invasion is likely, even though the precise nature of the American response is hard to predict.
Officially, however, Washington has kept its cards close to its chest for more than 40 years, since ending formal diplomatic relations with Taipei in 1979.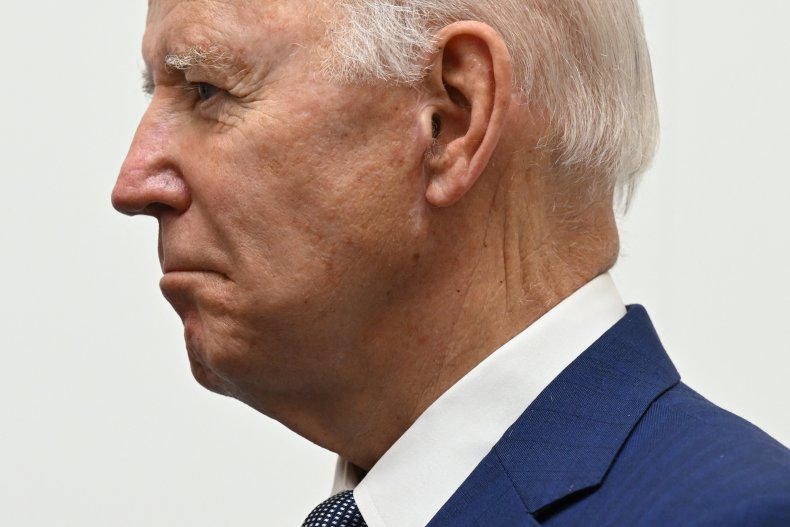 The Impact of the Taiwan Relations Act
That year, President Joe Biden, then still a junior senator for his home state of Delaware, was among those who voted to pass the Taiwan Relations Act, a piece of legislation governing unofficial relations with Taiwan, and once described by a current administration official as among the most significant foreign policy undertakings in the history of Congress.
Among the law's key provisions is a mandate to provide Taipei with defensive arms so as to maintain its self-defense capability against Beijing.
It also requires the U.S. to "maintain our capacity to resist any resort to force or other forms of coercion that would jeopardize the security or the social or economic system of Taiwan," Secretary of State Antony Blinken reminded the public last week.
Crucially, the TRA doesn't include a concrete security guarantee that would obligate a U.S. military response to a Chinese attack against the island, despite past experiences suggesting otherwise.
Given the close ties between Washington and Taipei—Taiwan is the U.S.'s eighth-largest trading partner—analysts believed a Taiwan crisis might see rapid American arms transfers at the very least.
However, Biden himself, and some of his senior officials, have been the ones suggesting the U.S. could do more, especially since the outbreak of war in Ukraine.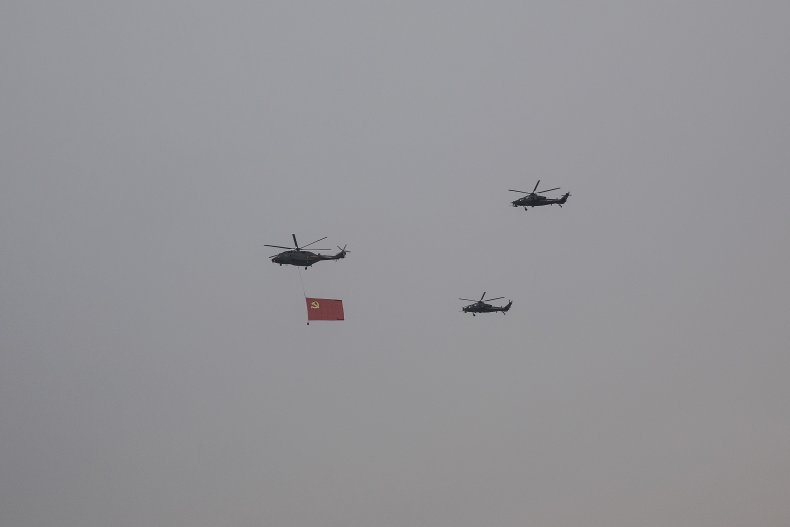 Assessing China's Aims and Ambitions
Since Russia's invasion began in February, lawmakers on Capitol Hill have been asking for the administration's assessment of when China might do the same.
The answer across government departments has been consistent: Beijing wants to be able to take Taiwan by the end of the decade—over U.S. intervention, according to Director of National Intelligence Avril Haines.
Ely Ratner, the Pentagon's assistant secretary of defense for Indo-Pacific security affairs, told a House committee hearing in March that the U.S. response in such a scenario would differ from how it's supporting Ukraine. "I'm confident that some of our closest partners would be with us in a Taiwan contingency," he said.
Last week, while standing beside Prime Minister Fumio Kishida of Japan at a press conference in Tokyo, Biden said the U.S. would become military involved in the event of a Chinese invasion, even though he believed such a move "will not happen" and "will not be attempted."
Although Biden later disagreed, his remarks appeared to break with over four decades of careful dancing around the question, a deliberate position known as "strategic ambiguity," in which the U.S. doesn't publicly commit or dismiss the possibility of defending Taiwan militarily.
The End of Ambiguity?
Taiwan, meanwhile, says it would be ready to fight alone, although it has asked the U.S. to expedite arms sales as PLA capabilities continue to grow.
While some may argue otherwise, subject matter experts believe China already assumed America would intervene, long before the president's apparent slip of the tongue.
"For Beijing, Biden's remarks may reveal the attitude to the current 'answer' to U.S. strategic ambiguity," says Hung Tzu-chieh, an assistant research fellow at the Institute for National Defense and Security Research, Taiwan's top military think tank. "I don't think Biden's remarks will change Beijing's strategic thinking, as Beijing has long considered the possibility of U.S. military intervention."
"For example, China has continued to develop its naval power and anti-access/area denial (A2/AD) capabilities in the Western Pacific over the past decades. Its purpose is mainly to target the U.S. military," Hung says.
The PLA's rapidly developing long-range strike capabilities—both conventional and nuclear—are unlikely to be used on Taiwan either, their range already capable of reaching Guam.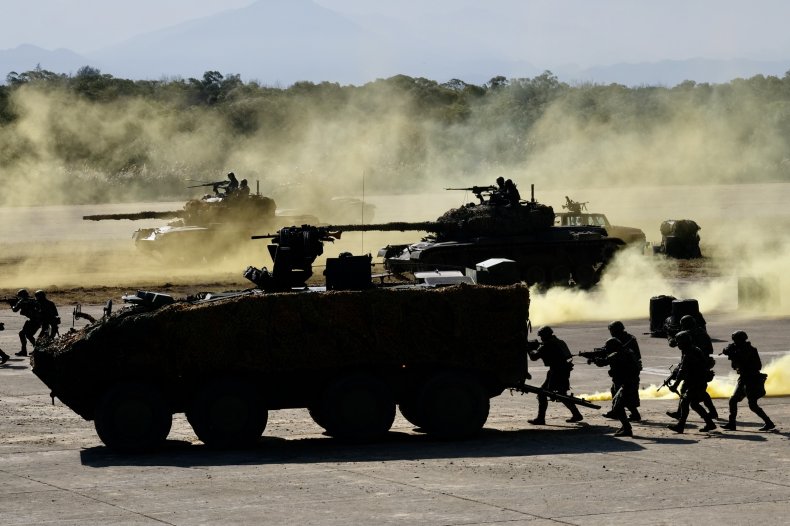 According to Su Tzu-yun, an associate researcher at Taipei's INDSR (Institute for National Defense and Security Research), the U.S. approach has changed. "President Biden has referenced a commitment to defend Taiwan several times," he says. "These are clear strategic signals to deter China's military adventurism."
"[U.S.] policy is clear, but its strategy is ambiguous; that is, its objective of maintaining the [Taiwan Strait] status quo is clear, but its means are flexible," Su argues.
America's Changing Sentiment Towards Taiwan
The defense analyst lists obvious geostrategic reasons for why the U.S. might want to defend Taiwan, which sits in the center of the so-called first island chain that hems in China. The sea lines around Taiwan are busy, carrying 90 percent of Japan's crude oil and 76 percent of its liquified natural gas—both major lifelines for Tokyo, Su says.
The Bashi Channel, a waterway separating Taiwan from the Philippines to its south, is also critical for the defense of the continental U.S., as Chinese submarines exiting the passage into the Western Pacific can launch ballistic missiles capable of reaching the West Coast, Su's analysis shows.
Sean King, senior vice president of New York-based Park Strategies, believes Biden's comments were sincere. "He voted for the Taiwan Relations Act in 1979 as a senator (so, he clearly understands the issue) and has now said three times that we'd defend Taiwan in case of mainland attack."
"It's not a change in U.S. policy but does signal growing American sentiment in Taiwan's favor," he said.
However, King argues a U.S. commitment to defend the island is complicated by the fact that Washington and Taipei have no official diplomatic relations. It's a reality that leaves the otherwise close partners unable to coordinate a joint defense strategy, much less discuss the type of interoperability American forces enjoy with allies like Japan and South Korea.
"How can we credibly commit to defend an island (Taiwan) whose government we don't even recognize?" King says.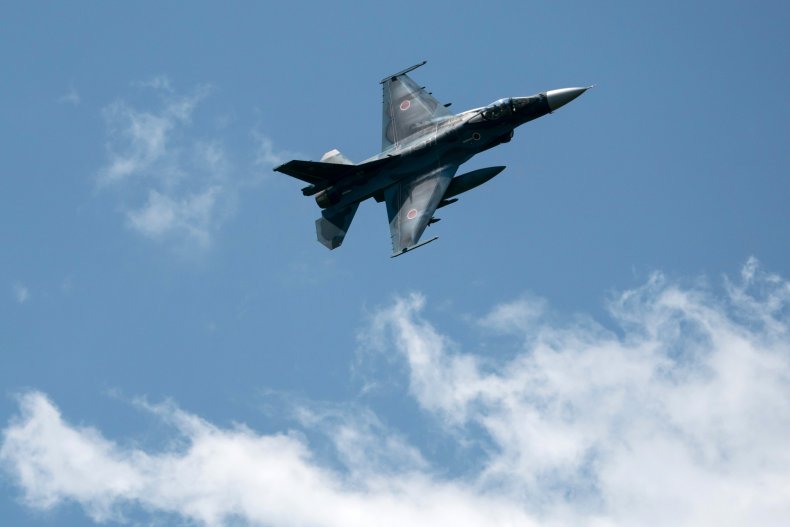 Biden's Multilateralization Moves
The willingness of U.S. allies in the region to play some part in a future Taiwan contingency will be a new factor in China's calculus. One of Biden's unquestionable foreign policy successes has been the multilateralization and, to some extent, the internationalization of concerns over Taiwan's security.
It began in April 2021, when Biden hosted Japan's former prime minister, Yoshihide Suga, at the White House, where they released a joint statement that included a call for peace and stability in the Taiwan Strait.
The phrase has emerged in bilateral and multilateral statements in the 15 months since, including among the Group of Seven and the European Union.
The significance of the additional sentence is evidenced by Beijing's frequent protests at its inclusion. This week, Biden and Jacinda Ardern, the prime minister of New Zealand, underscored the same sentiment in their joint statement.
Japan's Growing Importance
For Japan in particular, whose westernmost island of Yonaguni sits less than 70 miles from Taiwan's east coast, the prospect of a cross-strait conflict has emerged as an urgent issue for its defense planners.
America's most committed treaty ally in Asia—and host to the most American troops outside of U.S. territory—could be involved in a future U.S.-China conflict over Taiwan, especially if U.S. bases across Japan become points of interest for the PLA.
But Tokyo can't craft an effective action plan for the Japan Self-Defense Forces if the U.S.'s own intentions remain unclear. It's small wonder Biden's comments were received so positively in Japan.
Two days after Biden's remarks in Tokyo, Japan's former Prime Minister Shinzo Abe told an interviewer that he believed the president's comments were "intentionally made." Abe, considered by many as a pro-Taiwan China hawk, is an advocate of abandoning strategic ambiguity.
"At the time when the U.S. adopted strategic ambiguity, there was a huge gap in military power between the U.S. and China. But as we see China closing that gap...it's dangerous to keep this policy in place," he said. Abe described Biden's pledge as "a message to China," and believed it would serve to increase deterrence.
"If the U.S. were to clearly be in a position to intervene in a military invasion by China, I think China would consequently have to give up the idea, because China certainly doesn't want to go into war with the U.S.," Abe concluded.