Plane Mysteriously Disappears Over Russia
A plane carrying three people and cargo has gone missing in Russia's far east, the country's authorities have said.
Russia's emergency situations ministry said it was alerted to the missing Antonov An-2 aircraft—a Soviet-era single-engine biplane—when it did not land as scheduled in Yakutia, which is also known as the Republic of Sakha.
The plane had taken off from the republic's capital city Yakutsk, located around 4,500 miles east of Moscow, at 6.30 a.m. local time on Tuesday.
On board the aircraft, which news agency Tass reported belonged to a private organization, were two crew members, one passenger and one tonne of cargo, authorities said.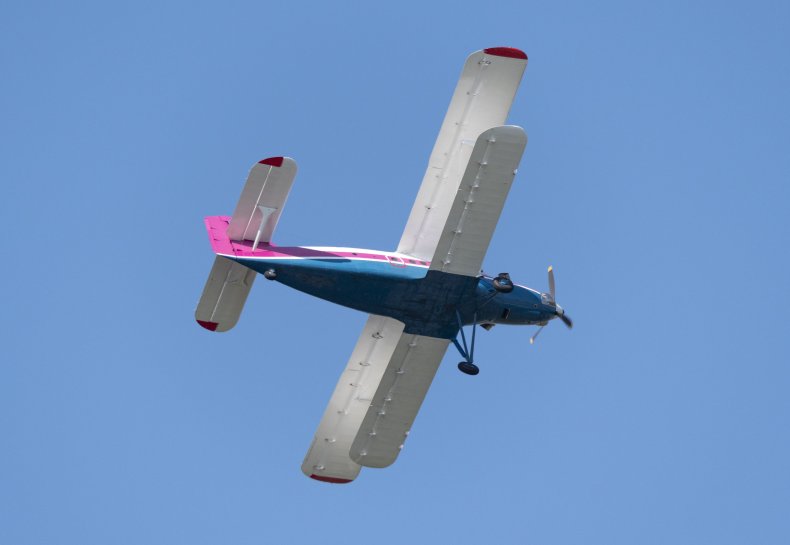 The ministry said that the aircraft was supposed to land in Yakutia's Kobyaysky district "but did not arrive at the appointed time and disappeared from the radar."
The regional branch of Russia's investigative committee has said that a criminal probe had been launched "due to the lack of information" about the aircraft's location.
The probe was initiated under article 263 of the criminal code and will look at whether air traffic safety rules had been violated, Interfax reported.
Meanwhile, the press service of Yakutia's "Polar Airlines" told Interfax that one of its Antonov An-26 twin engined turboprop plane with rescuers and an "experienced pilot" on board took off to look for the missing aircraft. An Mi-8 helicopter is also involved in the search.
The emergency situations ministry said that the search was "complicated by poor visibility" caused by fog and low clouds. "The interdepartmental aviation commission has started its work trying to to establish the causes of the air incident."
Newsweek has contacted Russia's emergency situations ministry for comment.
The An-2 was produced up until 2001 but its high lifting power and ability to take off and land from poor runaways means it is still popular with military and civilian operators.
A number of aircraft have recently gone missing over Russia's remote far eastern region, with weather often a factor.
In July 2021, debris from an An-26 carrying 28 people was found after it disappeared from radar while flying over the Kamchatka peninsula. Russia's Federal Air Transport Agency said weather conditions were difficult at the time the plane crashed.
The same month, an Antonov An-28 belonging to the regional airline Siberian Light Aviation went missing on a flight from the town of Kedrovy to the Siberian city of Tomsk. However, none of the passengers were injured after the pilot made made an emergency landing.