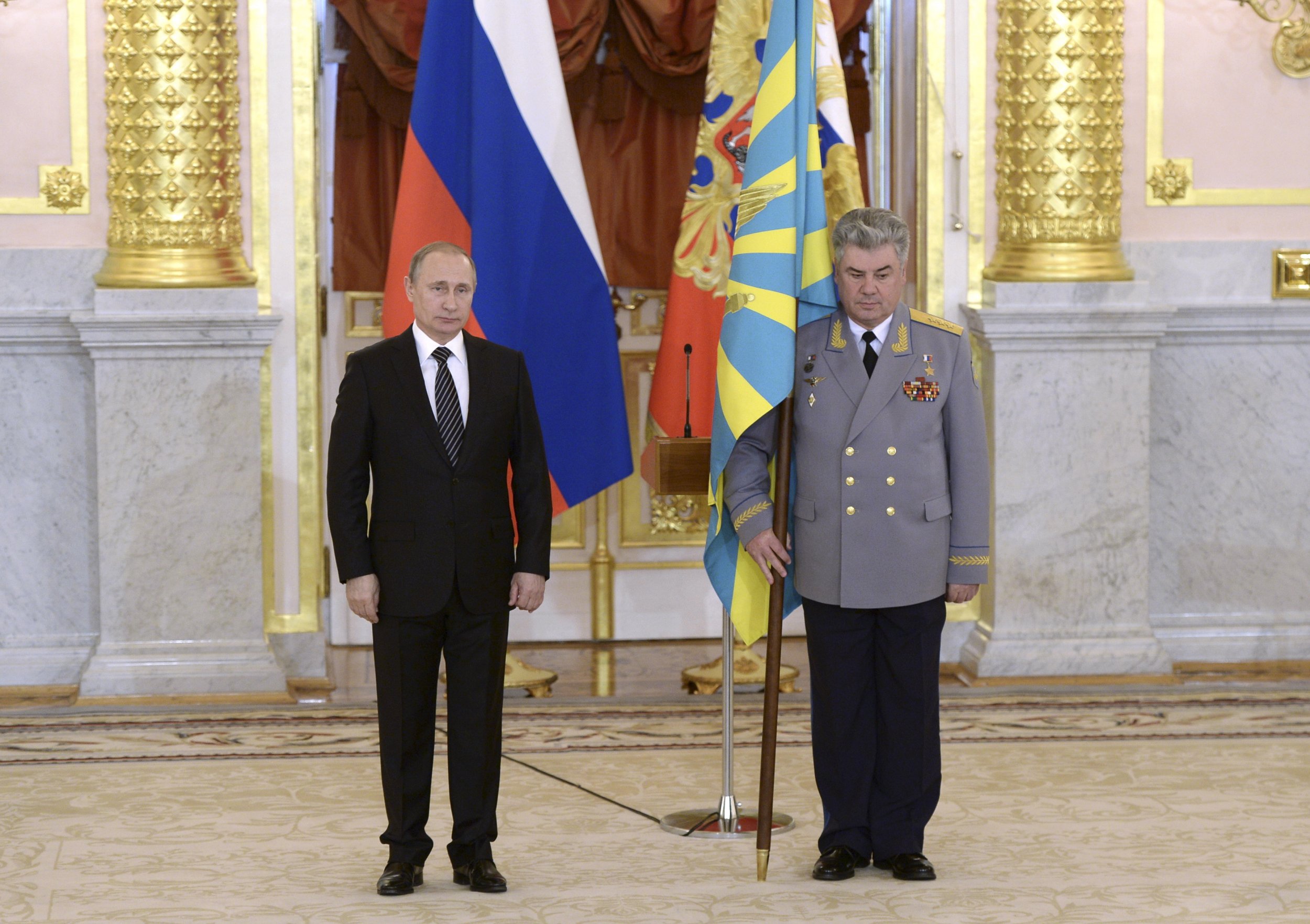 Russia's air force is continuing with airstrikes in Syria, despite President Vladimir Putin's order to pull out most of the troops deployed there, state news agency RIA Novosti reports.
Although Putin ordered the pull back of the "main part" of Russia's deployment to Syria earlier this week, no exact figures or schedule for their return home was officially given. In fact Russia has decided to retain the airbase in Khmeymim, which it was using for airstrikes and it has upgraded its naval facility in Tartus.
Now, Russia's Deputy Defence Minister, Nikolay Pankov said that it is "too early to speak about a victory over terrorism." Instead Russia would continue to target Islamist groups such as Islamic State and the Al-Nusra Front.
"The group of Russian airmen has the task to continue carrying out strikes on terrorist targets," Pankov said.
According to Pankov the remaining Russian deployment "will serve an important function to maintain the ceasefire and create conditions for the peace process."
After his order to pull back Russia's forces from Syria, Putin held a press conference on Thursday with government ministers and army generals in attendance. He did not mention airstrikes but said Russian troops would continue to be active in Syria as he issued a warning to other countries performing airstrikes in the area.
"All partners are warned and they know that our air defence systems will be used against any targets which we consider a threat to Russian servicemen," Putin said.
"Of course if necessary, literally within a few hours, Russia can build up its contingent in the region to a size proportionate to the situation developing there and use the entire arsenal of capabilities at our disposal," Putin added.
During the conference he also said airstrikes cost his government $460 million and paid his respects to the five servicemen who died during the campaign.
Several of the deceased and living servicemen honoured in the ceremony were ground troops, fuelling speculation on social media that Russia was involved in a covert land offensive in Syria.
The Russian government has strenuously denied allegations of sending soldiers for anything except aerial operations in Syria. According to the Kremlin any Russian soldiers on Syrian soil are there as advisors to the Syrian military and not deployed for combat.