Russian Bombardment Intensifies With 28 Airstrikes in 24 Hours: Ukraine
Russia is amplfying its aerial assault on Ukraine, having launched 28 airstrikes in 24 hours, according to the Ukrainian military.
The General Staff of the Armed Forces of Ukraine said in a Facebook post on Monday that 12 of the 28 airstrikes were carried out by Iranian-made Shahed-136 drones. In addition, there were reportedly eight Russian rocket attacks and 55 shellings using "jet fire systems" the same day.
Russian forces were reportedly focusing efforts on settlements in the Donetsk and Kharkiv regions, while 200 more soldiers were transferred to the Luhansk quadrant. The airstrikes targeted multiple areas of Ukraine, delivering casualties in the western city of Khmelnytskyi.
Ukrainian President Volodymyr Zelensky said during his nightly televised address that back-to-back drone strikes in Khmelnytskyi had resulted in two emergency workers being killed and three injured.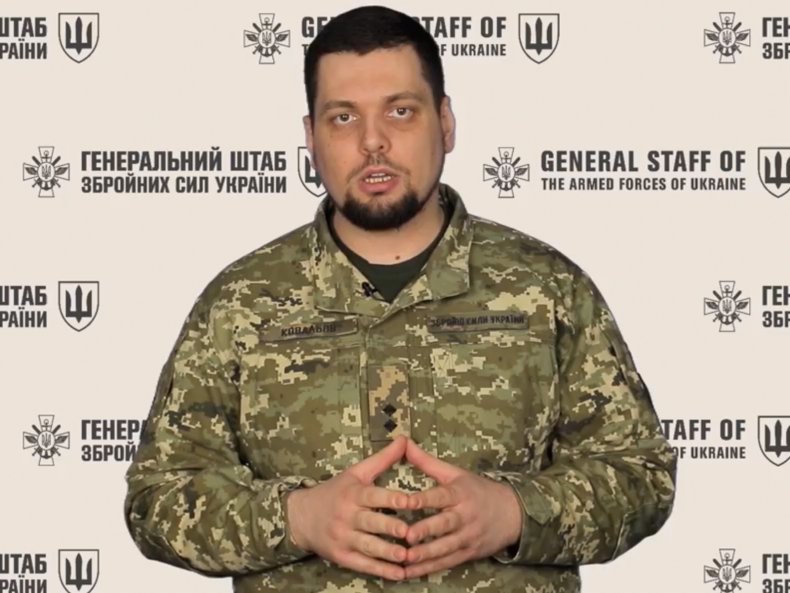 Zelensky argued that the strikes illustrated a need to bolster air defenses with "modern aviation," appealing to Western allies to end an "aviation taboo" and aid the war effort by sending Ukraine fighter jets.
"Our pilots, together with our anti-aircraft gunners, together with all the warriors and specialists of our Air Forces, are already doing a great job," Zelensky said. "But we will be able to fully protect the sky when the aviation taboo in relations with our partners is lifted."
Ukrainian forces purportedly conducted four of their own airstrikes on Monday, targeting Russian personnel and military equipment. Nine Shahed-136 drones and one "ZALA" drone launched by Russia were purportedly destroyed by air defenses.
Ukraine also said on Monday that the military had shot down one Russian fighter jet in the previous 24 hours, marking a milestone of 300 Russian jets shot down since the war began just over a year ago.
"Every russian military jet invading our air space or attacking our people is a legitimate target for our air defense troops," the Ukrainian Ministry of Defense tweeted, alongside an image marking the milestone with the comment "hope you had a nice landing."
The Russian air attacks reported on Monday more than doubled the number of attacks on each of the previous two days, with 11 airstrikes launched Saturday and 13 Sunday, according to Ukraine.
The British Ministry of Defense said in an intelligence briefing last week that there had not been any reports of Iranian-made drones launched by Russia from February 15 to February 25, likely because Russia had at the time "run down its current stock."
However, the Russian Air Force has yet to be fully deployed over Ukraine. The British ministry said earlier this month that Russia was reluctant to unleash the full force of its air power due to the "continued high threat" of Ukrainian air defenses.
"It is unlikely that the VKS [Russian Aerospace Forces] is currently preparing for a dramatically expanded air campaign as under the current battlefield circumstances it would likely suffer unsustainable aircraft losses," the British ministry said.
Newsweek has reached out to the Russian Ministry of Defense for comment.