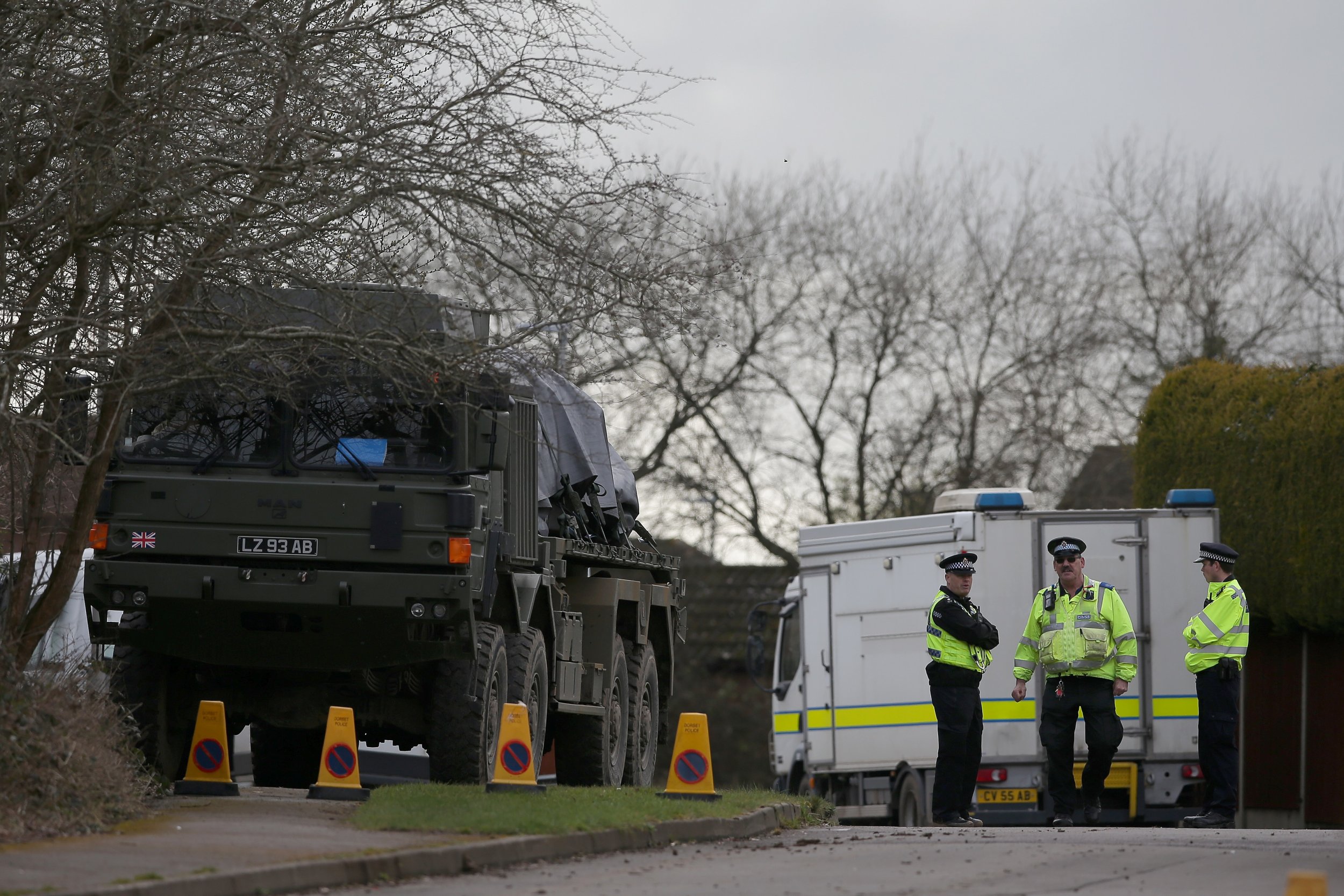 A Russian scientist has been hit by a car on Tuesday, shortly after contradicting the Kremlin and confirming that his nerve agent is what mysteriously hospitalized an ex-Russian spy.
Vladimir Uglev, one of the chemists who developed the so-called Novichok nerve agent for the Soviet Union, has repeatedly said that it was exactly such a substance that poisoned former double agent Sergei Skripal and his daughter last month. Uglev has now been hospitalized himself, after a car nearly ran him over near his home.
The driver "100% didn't do it on purpose," Uglev told a BBC reporter, who added on Twitter that the scientist is bruised but has no broken bones.
Read More: Most Russians Support Putin, But Also Think Their Government and Parliament Is Failing
The incident, which apparently took place near Uglev's Black Sea resort town of Anapa, caught the attention of several independent news outlets in Russia. The first to break the news of the collision was news site The Bell, which reported that a 70-year-old neighbor was behind the wheel.
Uglev told the news outlet he tried running from the car but it caught up with him, forcing him to leap on the hood and hit the windshield to avoid being run over. The retired scientist has insisted that he does not believe the event was some planned conspiracy against him.
The recent dangerous development in Uglev's life in retirement has piqued the interest of non-state media in Russia, partly because it comes less than a month after he made a series of critical remarks against Russian President Vladimir Putin and his government. He also openly flouted the official explanation many Russian officials gave for the poisoning of Sergey Skripal.
Not only did Uglev confirm that the poison that incapacitated Skripal was a Novichok agent, but he also voiced support for the U.K.'s allegations that Russia produced the substance. He stressed that he did not believe it was possible investigators would find "100 percent proof" of Russia's guilt, but he said this should not absolve the Kremlin or the Russian security forces.
"As a Russian citizen, I do not accept the great-power chauvinism fanned by the regime of Kremlin-Lubyanka thieves and killers, and therefore fully understand and support the policy of the British government towards Russia," Uglev said.