Russian City to Honor Murdered Kremlin Critic Boris Nemtsov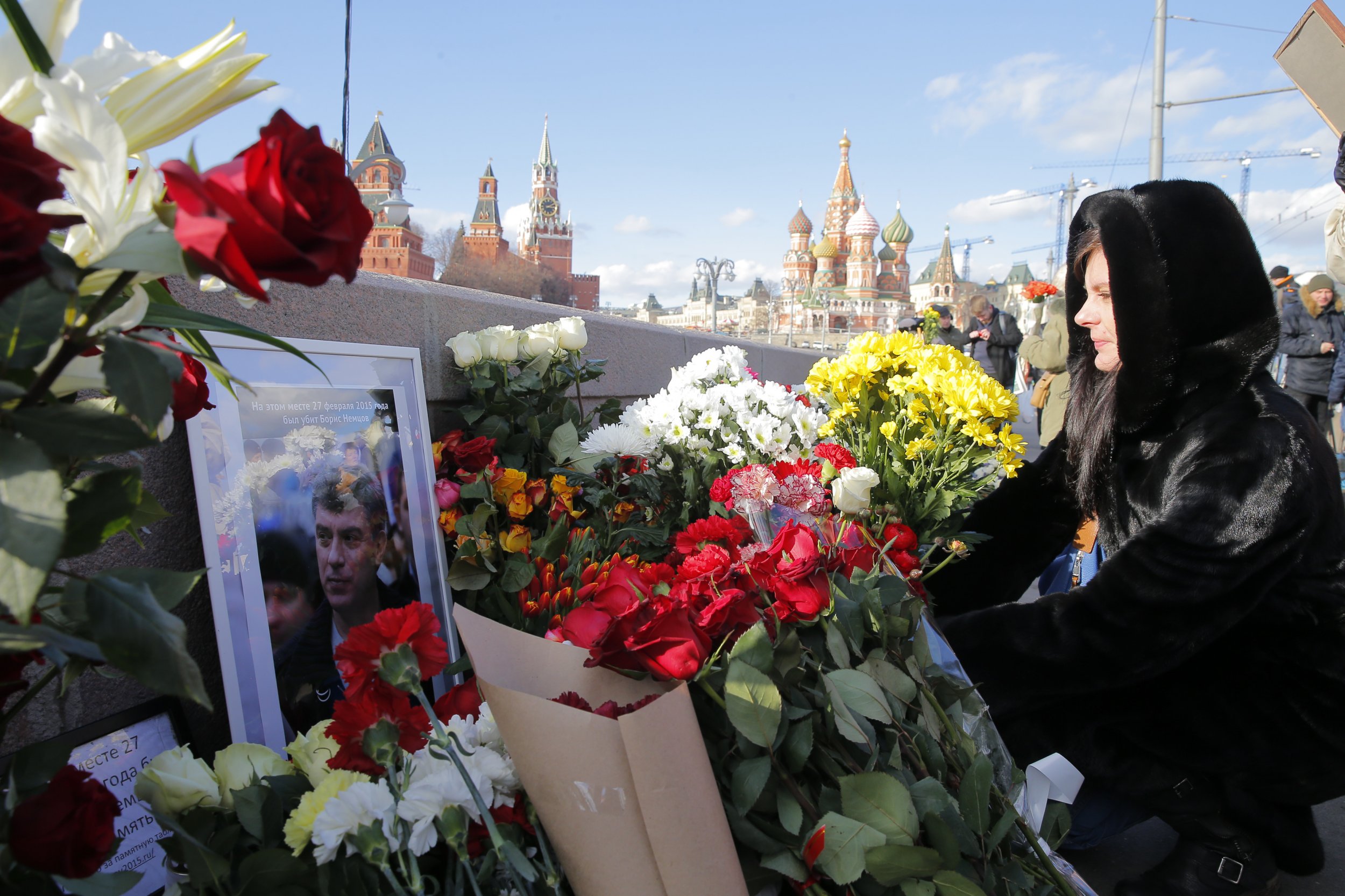 Murdered Kremlin critic Boris Nemtsov is set to be honored with a memorial plaque in the region where he was once governor, the local city council of Nizhny Novgorod announced Monday.
During a council meeting, Ivan Karnilin, mayor of the capital city of the Nizhegorod region, said that enough time had legally passed since Nemtsov's killing in 2015 for a permanent tribute to be installed in his memory.
Authorities in Moscow, where Nemtsov was shot dead, have refused to authorize any official tribute to the late politician despite liberals repeatedly calling for such a move. An unofficial—and sometimes vandalized—tribute is in place on the bridge where Nemtsov was shot dead in circumstances that remain unknown. A group of Chechen men have been arrested but have not been charged in relation to the murder.
"I personally knew Boris Nemtsov and I share the desire of Nizhegorod citizens to honor his memory," Karnilin said. "Boris Yefimovich [Nemtsov] was the first governor of Nizhegorod region. During his governorship Boris Nemtsov released many successful projects thanks to which the whole world found out about our city."
Nemtsov was born in Sochi and appointed Novgorod's governor when the role was created in 1997 following political reforms after the collapse of the Soviet Union.
Karnilin's deputy Elisaveta Solonchenko said that despite being known as a critic of Russian President Vladimir Putin in national politics, Nemtsov's local contributions merit unanimous praise.
"We can say with confidence that he was a really bright politician on Nizhegorod land," she said. "That is why the first governor of Nizhegorod region deserves that the home where he lived, bears a memorial plaque."
No specific period was given for when the tribute plaque should be installed. However Nizhny Novgorod is now the third city to commit to an official tribute to Nemtsov, after Ukraine's Kiev and Lithuania's Vilnius did so, following Nemtsov's death. Both capitals went a step further than Novgorod, pledging to name a street after Nemtsov, though neither has done it so far.