Russian Colonels Blast Putin, Military Leaders in Expletive-Filled Rant
Internal dissent continues to spread among the highest ranks of the military in Russia, as audio recordings from the Ukrainian intelligence agency show evidence of two serving Russian colonels harshly criticizing Russia's President Vladimir Putin and other military leaders.
Three audio recordings dated April 14 and shared by Radio Free Europe/Radio Liberty document a phone conversation between Russian colonels discussing the "special military operation" and its leaders in Ukraine reportedly bugged by Kyiv secret services.
Radio Liberty said journalists have identified the interlocutors as Lieutenant Colonel Maxim Vlasov and Vitaly Kovtun, respectively a colonel who commanded missile divisions during the 2015 shelling of Mariupol, and a military doctor from the Vinnitsa region, who they say has relatives in Ukraine.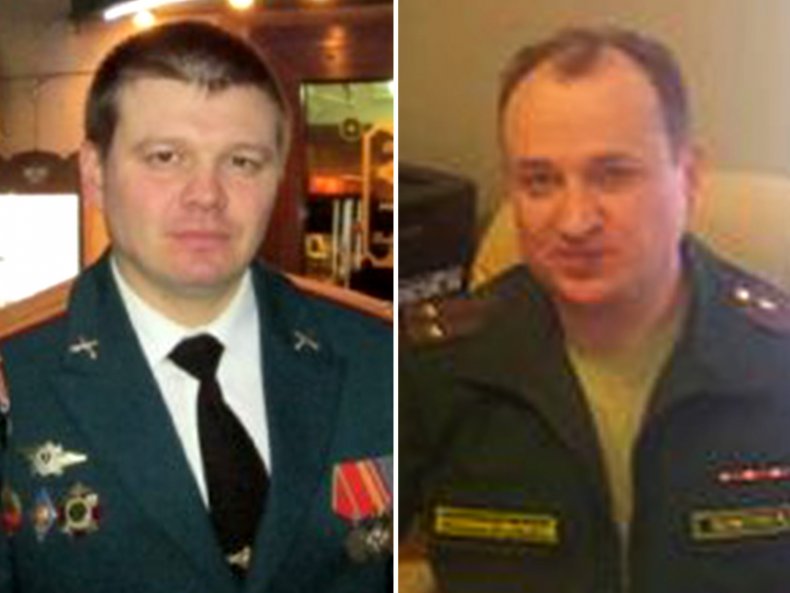 The Ukrainian broadcaster said the recording has been deemed authentic by journalists, but the clip has not been independently verified.
The recording shared on YouTube starts with a disparaging comment on Russia's defense minister and army general Sergei Shoigu, whom one of the colonels called "completely f***ing incompetent." "Just a f***ing showman, for f***'s sake," Vlasov says.
The colonels describe Shoigu as someone who's nowhere to be found in the course of action, "then he'll come out, the f***ing scum."
Vlasov calls General Alexander Dvornikov, the man who commanded the Russian military in Syria, an operation that gained him the nickname of the "Butcher of Aleppo and Grozny," a "complete and utter imbecile, just an imbecile."
Dvornikov was honored with a Hero of Russia medal in 2016. The general has reportedly been appointed as the supreme commander of Russia's forces in Ukraine, where he was generally expected to turn the tide of the war.
The colonels' judgment of the Russian top military figures, whom they call "these little generals, colonels, lieutenants," is scathing. "No one knows how to fight, no one wants to, all they do is f***ing salute, no one has been f***ing taught anything else."
The two also talked about the loss of "the cruiser," likely the Moskva, complaining that Moscow troops did nothing to retaliate. The Moskva sank in mid-April in what Ukraine claimed as a successful strike against the cruiser, but Moscow identified it as just an explosion inside the ship.
"A whole generation of sycophantic f****** have been bred who are now giving up their villages," Vlasov said.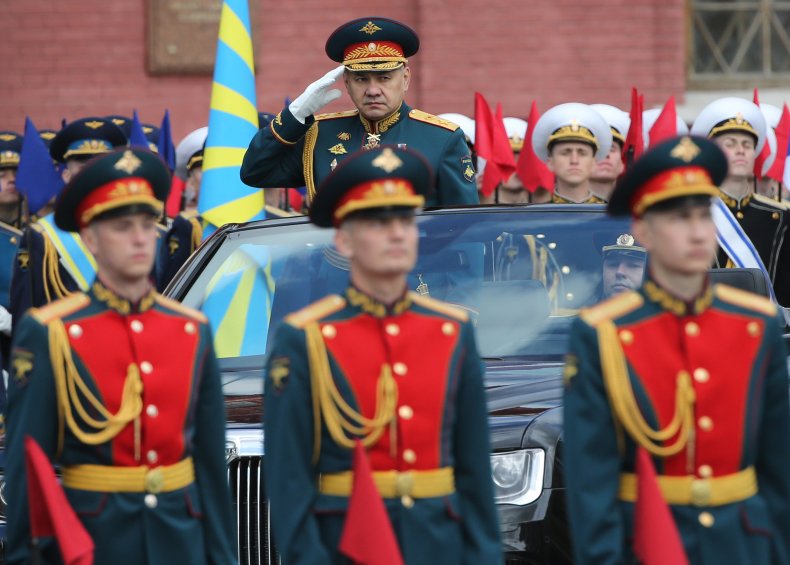 The two colonels seemed to support the brutality shown by Russian troops against Ukrainian civilians. If anything, they seemed to advocate for even more violence.
At a certain point in the conversation, Kovtun criticized the Russian military strategy in Ukraine, which he says exposes troops to being harmed. Instead, he suggested striking civilian targets in Ukraine.
"They want the f***ing infantry coming, artillery f***ing working, goddamn it, shoot from a f***ing distance, waste these f***ing bombs, f**k it, there's f***ing loads of them, throw them, for f***'s sake," Kovtun said.
"Even if they hit the wrong f***ing place, let them be f***ing scared, shoot the f***ing train stations, shoot the f***ing railways, for f***'s sake," he added.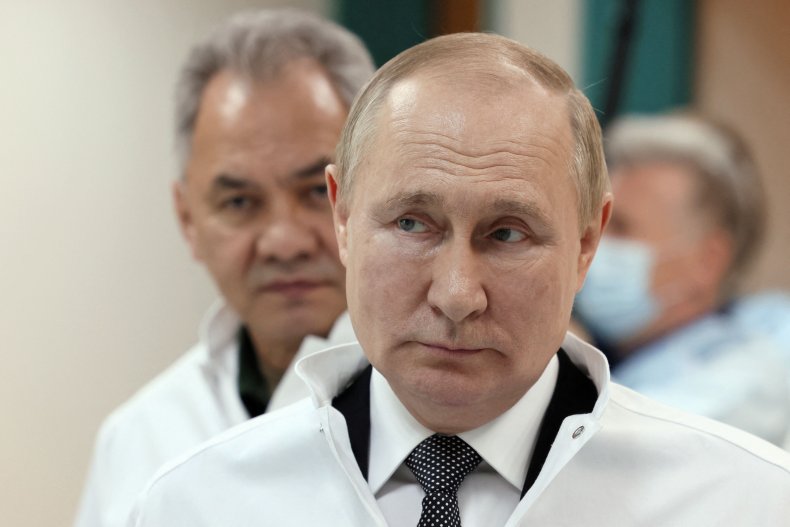 The two also complained about Russian President Vladimir Putin failing to order a bombing of the Ukrainian parliament.
Contacted by a Radio Liberty journalist, Kovtun first denied ever calling for the shelling of Ukrainian villages. Then, faced with the audio recording that proves he did in fact make a similar statement, the colonel laughed and said, "So what do you want? I don't give a f**k."
Confronted with his statement on Shoigu, Kovtun refused to go on record with his scathing remark on the army general.
"Are you ready to go on record about your views of the Russian army?" asks the Radio Free Europe/Radio Liberty's journalist.
"No, I am not," says Kovtun.
"Why not?"
"I don't want to," he says, before hanging up the phone.
Vlasov disconnected from the call the moment he was contacted.
Correction 06/01/22, 11:29 a.m. ET: This article was corrected to reflect that Kovtun did not deny making a scathing remark about Shoigu, but refused to go on record with his views.