Russian Commander Says He's 'Depressed' by How War Is Turning Out
Alexander Khodakovsky, a Kremlin-backed commander and former political leader in the self-proclaimed Donetsk People's Republic (DPR) in eastern Ukraine, has given a rare bleak assessment of Russia's performance in the ongoing war.
Khodakovsky, who now oversees a military unit, discussed the possibility of a potential mobilization of Russia's population, as President Vladimir Putin's troops are being pushed out of the southern Kharkiv region as a result of a successful counteroffensive by Ukraine.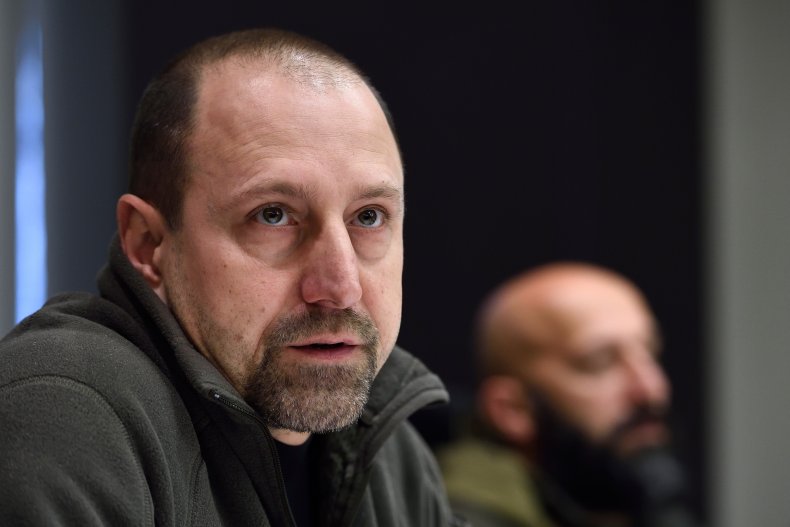 The Russian "Vostok" battalion commander suggested that announcing war mobilization—which would allow Putin under Russian law to draft conscripts and mobilize reserve forces—would not solve fundamental issues that exist within the Russian army.
"I want to blame myself for the inconsistency: on the one hand, I am depressed by the results of this stage of the war (I knew we would stop, but that we would retreat, I couldn't even dream about it), on the other - I am against universal mobilization. How to turn the course of events then?" Khodakovsky wrote on his Telegram channel on Monday.
He said he believes that the reason why Russia is not doing as well as Putin had hoped is not because of a shortage of manpower, but because of their "sloppy use, that is, in the organization of the process."
"If this approach is maintained, the shortage will be constant, no matter how many people you mobilize, and Russia will be overwhelmed by a wave of funeral notices in the absence of the desired result, which will lead to a serious crisis," the commander warned.
He added: "The shortage is precisely caused by a simplified approach, and continuing to cultivate it means simply grinding out resources in the meat grinder of the war."
The prominent commander warned that if Putin were to eventually announce a general mobilization, the move will serve as a "powerful blow" to the country, "which it will not withstand."
Khodakovsky suggested that lack of manpower is a more minor issue for Russia, saying that his unit sometimes has difficulty locating Ukrainian troops in combat, and that his unit does not have sufficient equipment.
"I have fewer people than I would like—but the main difficulty I have is not in this, but in the fact that sometimes I cannot find the enemy's positions from which they are hitting us," he added. "If suddenly I can, then I don't have enough range to fire at them, or I don't have enough ammo."
His remarks came as the head of the Kharkiv region, Oleg Sinegubov, said that the Ukrainian military had liberated more than 40 settlements in the region that was seized by Russia in the early days of the war.
On Monday, Vitaly Ganchev, a Russia-appointed head of the military-civilian administration of the Kharkiv region, told the Rossiya 24 TV channel that Russian troops are severely outnumbered.
The official said Russian troops in the Kharkiv direction were pulled out to preserve personnel, as Ukraine's armed forces outnumbered them "by about eight times, no less."
Newsweek has contacted Russia's foreign ministry for comment.