Russian Death Toll Soars Past 130,000 as War Nears 1-Year Mark: Ukraine
Russia began amassing troops along the Ukrainian border a little more than a year ago while simultaneously conducting military drills with neighboring ally Belarus. This time a year ago the Winter Olympics were being held in Beijing. A few days after the Olympics ended, Russia began its unprovoked invasion of Ukraine.
The war will hit its one-year mark on February 24, and the amount of Russian losses keep mounting at a rapid rate. The Ukraine Defense Ministry stated Saturday that 720 Russian soldiers died the previous day, bringing the total to 130,590 dead Russian soldiers on the war's 346th day.
This is an increase of more than 5,000 Russian deaths since last Saturday, and more than 10,500 over the last 14 days. Russian deaths could possibly hit 140,000 by the one-year mark of war this month, according to Ukraine's average of recent daily numbers.
In addition Saturday, Russia lost three tanks, 11 more artillery vehicles, four drones and 13 more vehicle and fuel tanks the previous day.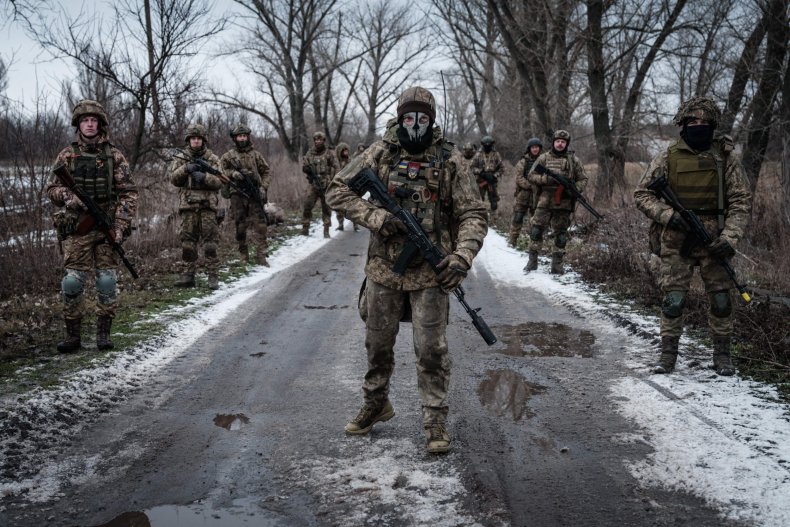 The Kremlin still keeps sending more troops to the frontline, though, and intense battles will continue on both the frontlines and within Russian-occupied territories, Ukrainian President Volodymyr Zelensky predicts.
"During the 346 days of this war, I often had to say that the situation at the front was tough. And that the situation is getting tougher," Zelensky said during his Saturday night address to the nation, and to the world. "Now is that time again. A time when the occupier throws more and more of its forces to break our defenses. Now, it is very difficult in Bakhmut, Vuhledar, near Lyman, and other directions."
Ukraine is set to begin receiving military equipment from a myriad of countries from the North Atlantic Treaty Organization (NATO), including 31 M1 Abrams tanks from the U.S. and 14 Leopard 2 tanks from Germany. The Czech Republic, Poland and Bulgaria have already sent tanks while the United Kingdom, France, Slovakia and Norway have pledged to send tanks as well.
Serbian President Aleksandar Vucic said western support only infuriates Russia even farther, according to a report in the Russian state media TASS.
"The West's biggest mistake is that they have announced supplies of tanks, especially terrific German-made tanks," Vucic said, adding that Serbia had no plans to send tanks to Ukraine. "But they have only rallied the Russian nation. It is the West's biggest political mistake because they have united the Russians in the span of one day."
Newsweek reached out to Russia's Foreign Ministry for comment.