Russian Diplomats Say Trump Administration Won't Pull out of Syria After Confusing Messages Emerge From Washington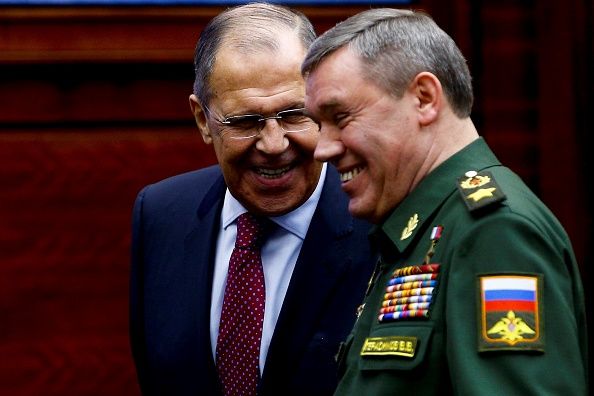 Top diplomats in Russia say that they don't believe the Trump administration will pull its troops out of Syria as President Donald Trump said they would, a top official said Wednesday, arguing that advocates of maintaining U.S. troops in Syria have a lot of power in Washington.
"We can see the way statements on the decision to withdraw forces are interpreted in various authoritative structures in the U.S. and which signals on this issue are coming from representatives of the administration itself," Russian Deputy Foreign Minister Sergei Ryabkov told journalists on Wednesday, signaling that officials in Moscow are still attempting to interpret the variety of statements coming out of Washington.
"I think that the supporters of preserving the U.S.'s illegal military presence in Syria have rather strong positions in Washington…. I don't know the way this presence may be formatted and whether it will be open or secret. However, I can't imagine the U.S. physically, fully and undisputedly withdrawing from Syria military all of a sudden in the current situation of Washington's unrestrained chase for global domination and the strive to be present everywhere and solve issues only on its terms. I wish I were wrong," Rybakov continued in response to a question from Russian state media.
The comments were an example of the perspective that many Russian officials hold, which posits that the U.S. is an imperialist power working to maintain global hegemony. But determining what the U.S. plan for withdrawing from Syria is has become a complicated task for many.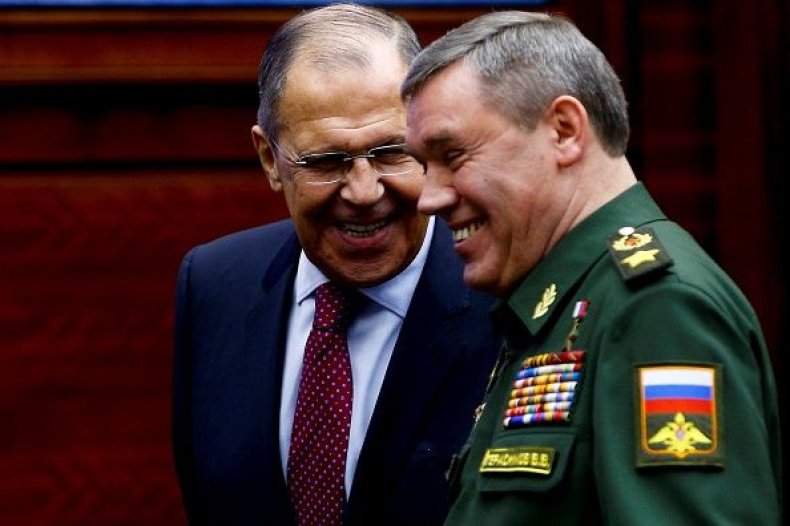 On December 19, President Trump announced that the U.S. would pull the estimated 2,000 troops it has stationed in Syria because the Islamic State had been defeated in the country.
"We have defeated ISIS in Syria, my only reason for being there during the Trump Presidency," Trump tweeted that day, adding that U.S. troops would leave in the next 30 days.
But experts were quick to point out that the Islamic State had not been defeated. Numerous reports, including from the United Nations and the Pentagon Inspector General, estimate that there are still between 20,000 and 30,000 ISIS fighters operating in Syria and Iraq. Secretary of Defense James Mattis resigned in the wake of the announcement.
Other analysts argued that it would be wrong for Trump to abandon U.S. allies the Kurds, who have been instrumental in fighting ISIS, because Turkey would likely launch an attack against them. Trump made his decision to pull U.S. troops out of Syria after holding a phone call with Turkish President Recep Tayyip Erdogan, who promised that Turkey would play a lead role in bringing stability to the region. Reports suggested that Turkey was preparing a military attack against the Kurds in Syria, who Erdogan views as an extension of a Kurdish group in Turkey that the government has been battling for decades.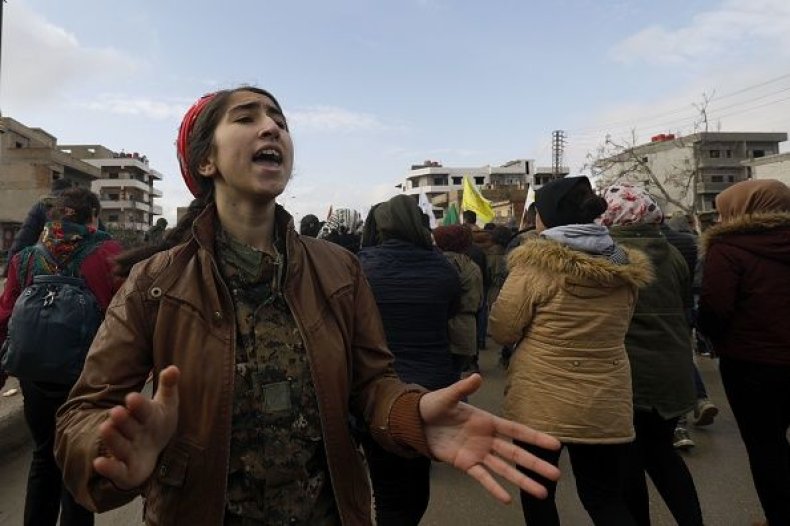 Shortly after Trump's announcement, some U.S. officials began to walk it back. National security adviser John Bolton traveled to Israel and Turkey, where he said he would seek assurances from Turkey that the Kurds would be protected and pledged that the U.S. would ensure that ISIS is defeated. Other military officials suggested that the withdrawal of troops would be completed more slowly when the battle against ISIS was over.
Even Trump appeared to contradict his earlier statement that ISIS was defeated. On Monday, he tweeted that the battle to defeat ISIS was still ongoing.
"The Failing New York Times has knowingly written a very inaccurate story on my intentions on Syria," he tweeted. "No different from my original statements, we will be leaving at a proper pace while at the same time continuing to fight ISIS and doing all else that is prudent and necessary!....."
It is unclear which New York Times story the president was tweeting about.
Russian President Vladimir Putin, meanwhile, had immediately welcomed Trump's decision to withdraw, saying that Trump was right about defeating ISIS. Days later, White House press secretary Sarah Huckabee Sanders said that it was "silly" to assume that Putin is happy about the U.S. decision because a withdrawal of U.S. troops puts the Russians in Syria at risk.