Russian Embassy in Kiev Pelted by Rocks and Eggs in Savchenko Protest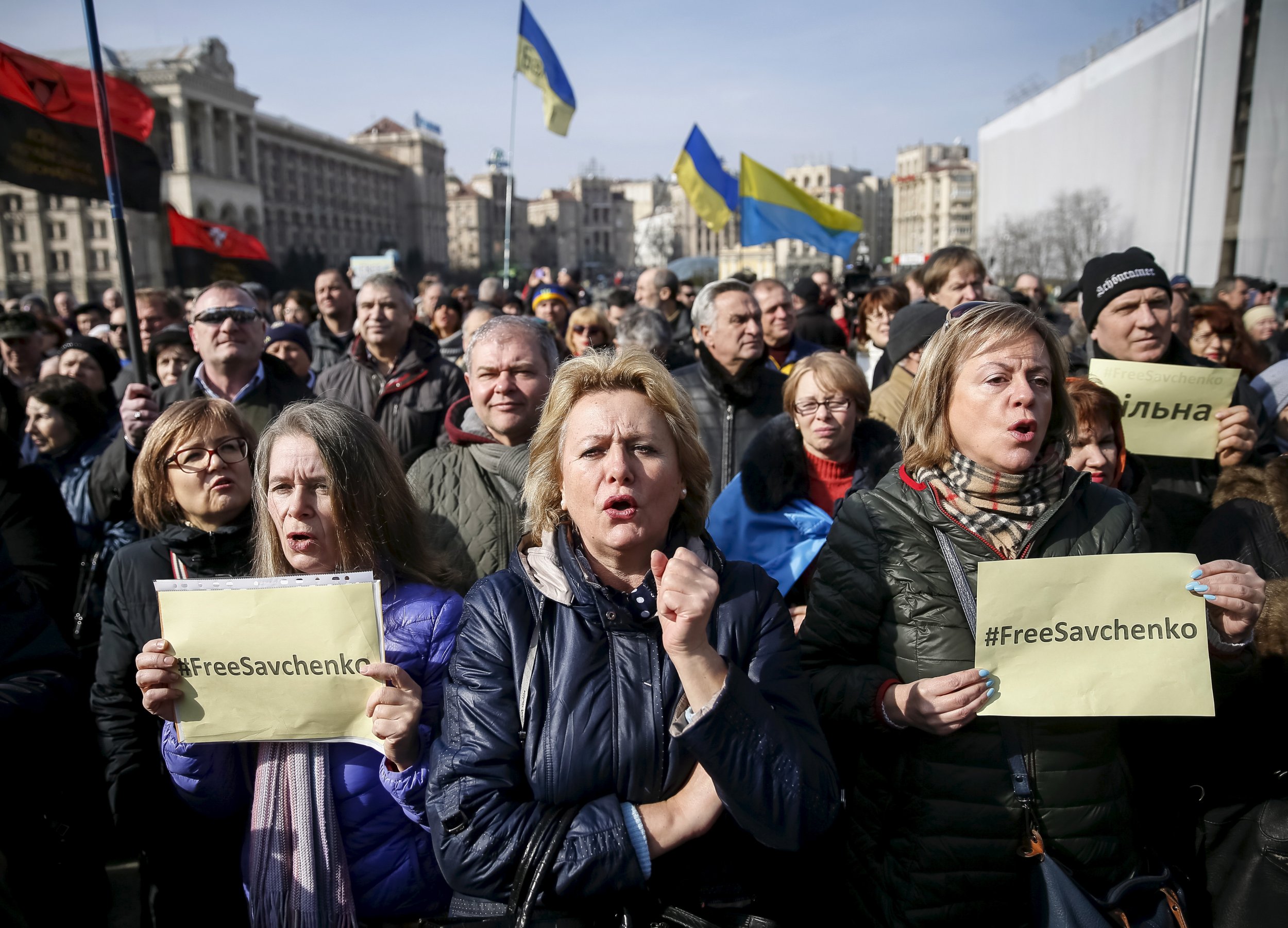 Protesters calling for Russia to free Ukrainian pilot Nadiya Savchenko have attacked the Russian embassy in Kiev over the weekend, throwing rocks, eggs and tomatoes at the building, according to reports from independent news agency Interfax .
Savchenko is on trial in Russia for allegedly directing artillery fire towards two Russian journalists in eastern Ukraine. She denies both the charges and the Russian prosecution's explanation that they captured her while she was trying to sneak into Russia posing as a refugee. Her lawyer has said she was already captured by pro-Russian rebels when the journalists were killed in 2014 and was brought into Russia against her will.
Although she has yet to be sentenced, Savchenko appeared in court last week for what was expected to be her final statement. The Russian judge adjourned the trial for another week but has said her guilt was proven "beyond doubt" .
In response, as many as 500 protesters descended on the Russian embassy in Kiev on Sunday, yelling "Free Savchenko" and "Shame on Russia", said embassy spokesman Oleg Grishin, adding that several cars were vandalised and Russia had filed a complaint with Ukraine's Ministry of Internal Affairs over the incidents.
In response, however, Russian protesters hurled eggs at Ukraine's embassy in Moscow on Sunday night, where Russian police have increased security .
Ukrainian protesters returned to the Russian embassy on Monday, but in much smaller numbers, with only a dozen gathering outside the building. Grishin confirmed no similar incidents occurred on Monday.
Savchenko is currently on hunger strike in protest at the decision not to allow her to give her closing statement last week and could face up to 23 years in jail if found guilty of all charges.