Russian Agents Detained in Ukraine After Getting 'Lost at Sea' During Crimea Training Exercise, Says Kiev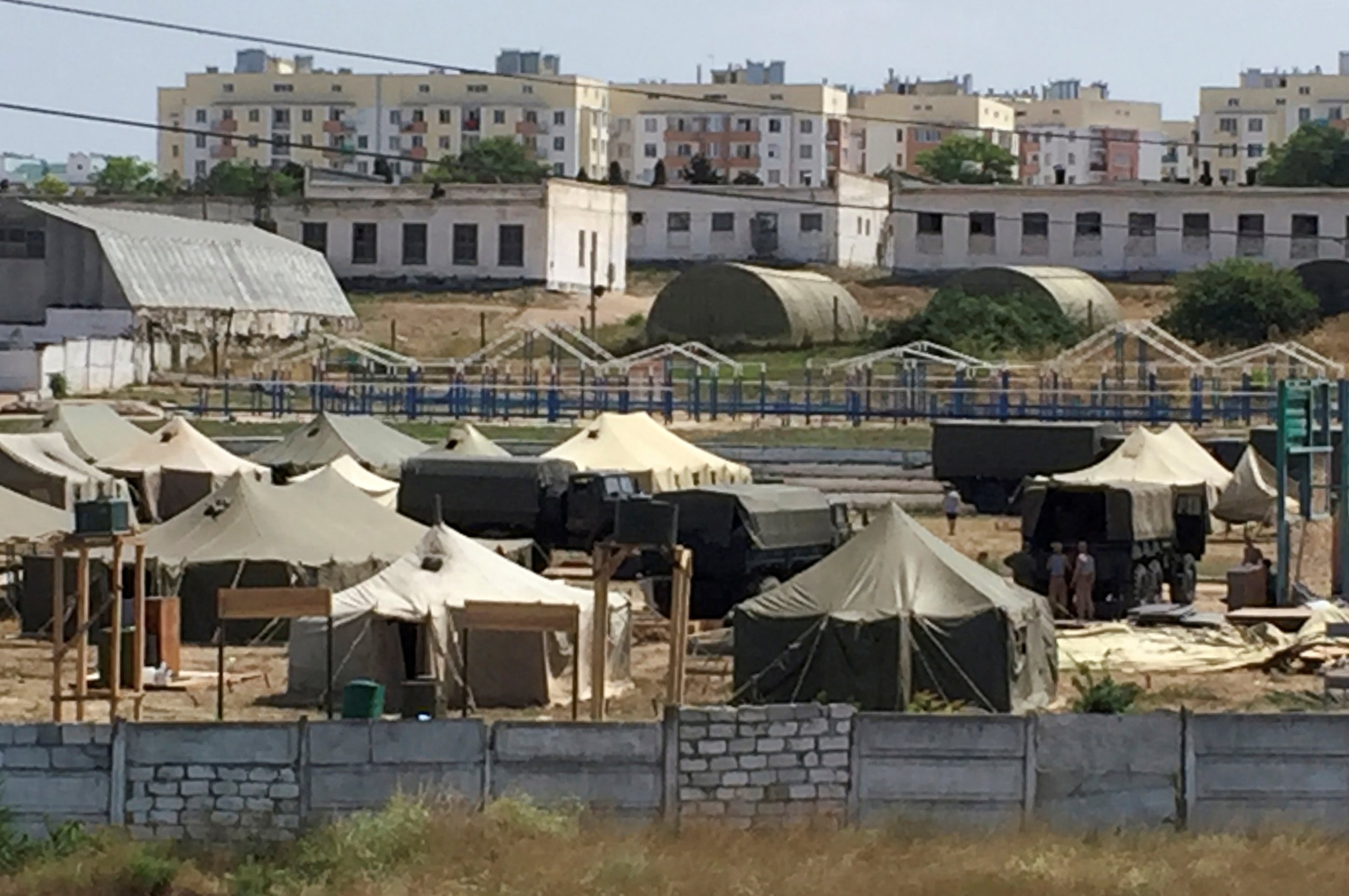 Ukrainian authorities arrested two men that it claims are Russian security agents off the Black Sea coast after the pair apparently got lost at sea in a tiny boat during a training exercise in Crimea, seized from Ukraine by Russia in 2014.
The men, who were washed ashore in Ukraine's Kherson region, claimed to be agents of Russia's Federal Security Bureau (FSB) who had been deployed in Crimea, where they were taking part in a training drill, the head of Ukraine's border police, Viktor Nazarenko, announced on Facebook.
Read More: Why Ukraine's president met Trump before first ever meeting with Putin
Russia has not yet commented publicly on the arrest but has contacted Ukrainian authorities to confirm the men were FSB patrol guards, Ukraine's border guard spokesman Oleg Slobodyan told the local 112 channel. The two men have been jailed for 15 days.
It is not the first time Russian security or military officials have arrived unannounced in Ukraine under suspicious circumstances.
Last November Ukrainian forces near the border with Crimea announced the arrest of another pair of Russian servicemen, though Russia denied the charges and said the pair were abducted from Crimea.
Detentions of Russian soldiers have also been reported in the war-torn Donbass region in eastern Ukraine.
Earlier this week BBC reported that Ukrainian forces detained a Russian soldier fighting in eastern Ukraine. Russia's Ministry of Defense issued a statement to state news agency RIA Novosti on Wednesday, confirming the man was a former soldier but had quit in 2016, before travelling to fight in Ukraine as a volunteer.
Russia denies sending any soldiers to prop up separatist militants in eastern Ukraine and when Russian servicemen have been captured fighting alongside separatist militants Moscow has disowned the soldiers, claiming they were no longer active servicemen.
The largest incursion happened when 10 Russian paratroopers landed onto Ukrainian-held land in Donbass. Once again denying that the group were meant to land on separatist-held land as reinforcements, Russia's explanation was that the men were training nearby and entered Ukraine "by accident.