Russian Forces Could Beat U.S. 101st Airborne Division: Former Reagan Aide
A Reagan administration official has suggested that Russian forces could defeat the U.S. Army's 101st Airborne Division, which is currently deployed near the Ukrainian border in Romania.
Paul Craig Roberts, a former Treasury Department official who has previously described himself as a "9/11 skeptic," wrote in an article on his website that the 101st Airborne Division—nicknamed the "Screaming Eagles"—could be "cut to pieces" by Russia's infantry.
His comments were the subject of an article by Russian state-owned news agency TASS, published on its website on Friday, which also pointed out that the 101st Airborne is now in Europe but did not note controversies surrounding Roberts, including accusations of antisemitism.
On Thursday, Roberts published the article in which he discussed what the U.S. might do if the recent partial mobilization of Russian forces led to potential defeat for Ukraine.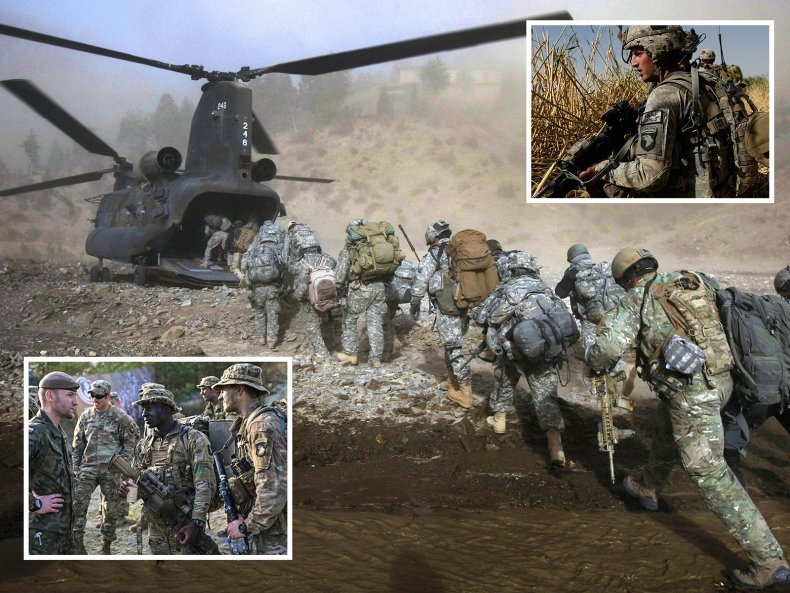 "Do we take seriously the statements of General John Lubas, deputy commander of the U.S. 101 Airborne Division, that his forces are a 'combat deployment' 3 miles from the Ukraine border and are 'fully prepared' to cross into Ukraine at a moment's notice to fight against Russia?" Roberts wrote.
"What happens if they do? Normally, airborne troops lack the heavy weapons of infantry. The lightly armed airborne division would possibly be cut to pieces by the heavy armor of Russian heavy infantry," he went on.
"If so, how does Washington react to such a defeat and loss of such a prestigious division as the 'Screaming Eagles'? I think we all know that the result would be escalation by Washington," he said.
Roberts was referring to Brigadier General John Lubas, deputy commander of the 101st Airborne, who told CBS News last week: "We're ready to defend every inch of NATO soil."
"We bring a unique capability, from our air assault capability" Lubas said. "We're a light infantry force, but again, we bring that mobility with us, for our aircraft and air assaults."
Who Is Paul Craig Roberts?
Roberts served as Assistant Secretary of the Treasury for Economic Policy under then-President Ronald Reagan from 1981 until he resigned in February, 1982 and has become a controversial figure who has been accused of antisemitism.
He has been a syndicated conservative columnist and author for many years but his views have been condemned by groups including the the Anti-Defamation League (ADL).
In 2003, the Southern Poverty Law Center (SPLC), which tracks extremist groups, accused Roberts of spreading the "Cultural Marxism" conspiracy theory, which SPLC described as "clearly intended to conjure up xenophobic anxieties."
In a January 2014 article, the ADL described Roberts as "an anti-Semitic syndicated columnist" whose "columns have increasingly focused on criticism of Israel and Jews and often conjure up anti-Semitic canards, making them popular with fringe publications on both the left and the right."
Roberts has described himself as a "9/11 skeptic," telling The Huffington Post in an email in 2011: "No real investigation has been done, and experts who raise points have simply been brushed aside or called 'conspiracy theorists.'"
He added that "until the 'truthers' are professionally answered, I will remain a 9/11 skeptic."
The Huffington Post quoted that email in a note added to an article that said Roberts "should not have been cited in the piece or the article should have clearly noted his perspectives."
And in an article published in the Sri Lanka Guardian this month, Roberts argued that Western civilization is "ceasing to exist" and claimed anthropologists were helping the CIA in developing methods of controlling populations."
The TASS article did not make any reference to criticism of Roberts or his comments about the 9/11 terror attacks.
Newsweek has asked the Department of Defense and Paul Craig Roberts for comment.