Russian Generals Killed in War 'Unbelievably High': Japanese Intelligence
Vladimir Putin has lost more of his top commanders in the war in Ukraine than previously reported, according to Japanese and Western intelligence.
The estimate of Russian generals killed increased to 10 this week after former retired Major General Dmitry Ulyanov, 44, reportedly died in a firefight in the Donbas region. A top paratrooper and commander of the elite 98th Guards Airborne Division, Ulyanov's death was the first among Russian generals reported for several months.
Ukrainian sources claimed in July that 14 Russian generals had been killed although some claims have been rebutted. While there have not been reports of Putin losing generals for several months, the scale of losses of such high-ranking officers is rare.
However, Japan estimates that 20 of Putin's generals have been killed in the war, based on intelligence gathered by Tokyo in cooperation with the United States and Europe.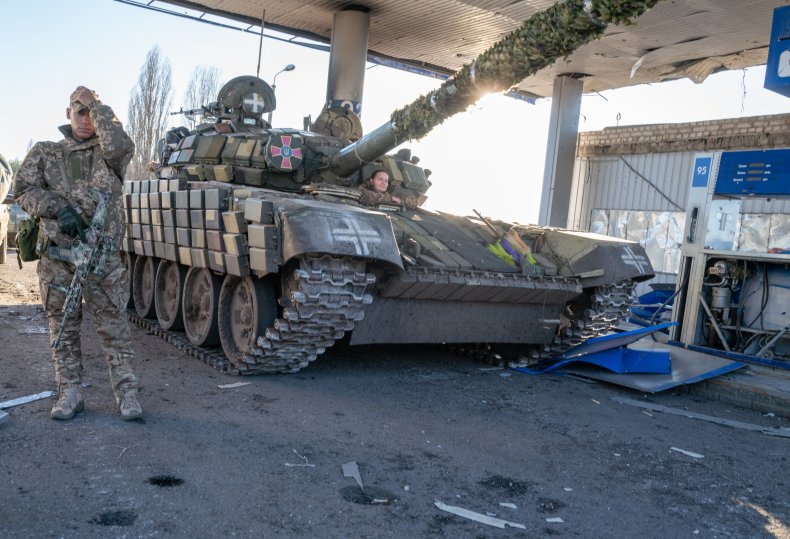 Retired General Kiyofumi Iwata, the former chief of staff of Japan's Ground Self-Defense Force, described the tally as "unbelievably high," while speaking to Nikkei Asia, especially when compared with the U.S. which has seen almost no combat deaths of officers ranked that highly.
"The death of a general weakens troop morale," he said.
The news outlet reported that one theory for such high losses was that Ukraine located commanders by tracking signals from their cell phones, which were used due to communication shortcomings earlier in the war but have since been banned.
Iwata believed that the cyber warfare capabilities of Ukraine's forces enabled Kyiv to find the locations of the generals, who are typically sent into the field.
A Japanese intelligence official told Nikkei that another reason that the generals' whereabouts were known was due to "informants" in the Donetsk and Luhansk oblasts, much of which are controlled by Russia.
Newsweek reached out to the Russian defense ministry for comment.
"What is interesting is not so much that they're losing quality, but what they will be losing is people who are confident because the generals have got that far because they're loyal and are used to bullying people," Glen Grant, a military analyst with the Baltic Security Foundation, told Newsweek.
"What you can't tell is that it might actually have a positive effect for Russia," he said. "You lose these people who've been selected not because of their ability, but because of their loyalty."
"Maybe some of the people who come in behind some of the officers are better and less on the greasy pole," he added.