Russian Hackers Claim Cyber Attack On FBI Website
This week, pro-Russian hackers claimed responsibility for what they said was an attack on a section of the FBI's website, the newest addition to a recent string of purported attacks on U.S. government websites from Russian-aligned hackers.
The hacking group Killnet shared a post on its Telegram page on Monday flagging an "attack" on the law enforcement resources site for the FBI. The message included a photo of what looked to be a failed attempt to enter the FBI site.
The post was originally shared by another account called "RADIS," the bio for which mentions the "Killnet team" and the protection of Russia's cyberspace.
In a subsequent Telegram post on Monday, RADIS wrote: "Glory to Russia and KILLNET."
It was not immediately clear if RADIS is directly connected to or part of Killnet's collective of hackers.
When Newsweek accessed the FBI site Monday morning, there did not appear to be any functional issues. Earlier on Monday, the Twitter account for Better Cyber, which describes itself as a cybersecurity services company, said that the page was not reachable and shared a screenshot that appeared to show the site's web address leading to a page it was not meant to.
Newsweek was not able to independently verify the purported issues on the FBI site or any involvement by pro-Russian hackers. Newsweek has reached out to the FBI for confirmation and comment.
The attack, if the reports are authentic, would come roughly a month after Killnet claimed responsibility for attacks that took down websites for a handful of U.S. airports. The Chicago O'Hare International Airport and Hartsfield–Jackson Atlanta International Airport were among those impacted, but no issues with actual airport operations were reported at the time.
Killnet also claimed responsibility for the temporary downing of several U.S. state government websites earlier in October, as well as for a cyberattack in August against American military company, Lockheed Martin.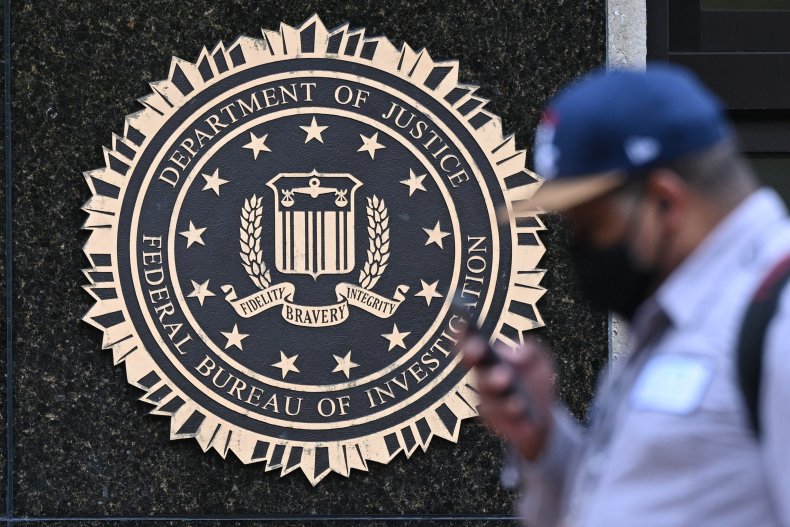 The recent cyberattacks have taken place in the backdrop of strained relations between Russia, the U.S. and other Western countries amid the ongoing war in Ukraine. Following Russia's invasion of Ukraine on February 24, the West fiercely criticized the aggression and moved quickly to impose unprecedented sanctions on Russian President Vladimir Putin's regime.
Meanwhile, the U.S. and other Western nations have been continuously providing aid to Ukraine throughout the more than eight months of conflict while refraining from getting directly involved in the war.
This includes the U.S.-supplied High Mobility Artillery Rocket Systems (HIMARS) that have been repeatedly praised for their effectiveness in the fight against Russia.