Russian Hackers Reveal List of American Targets for Attack
A pro-Russian computer hacking cell announced it will be launching a series of cyber attacks on a number of United States government websites in an apparent response to escalating tensions between the country and the North Atlantic Treaty Organization (NATO).
In a Telegram post Wednesday, Killnet, a notorious "hacktivist" group formed at the onset of the Ukraine war earlier this year, posted a list of several governmental websites it would be targeting in the coming days beneath an image of a nuclear explosion behind the Statue of Liberty and the words, "F**K NATO."
The targets, according to the post, include the governmental websites of Alabama, Alaska, Connecticut, Colorado, Delaware, Florida, Hawaii, Idaho, Indiana, Kansas, Kentucky and Mississippi, as well as an alleged attack on the website of the Internal Revenue Service.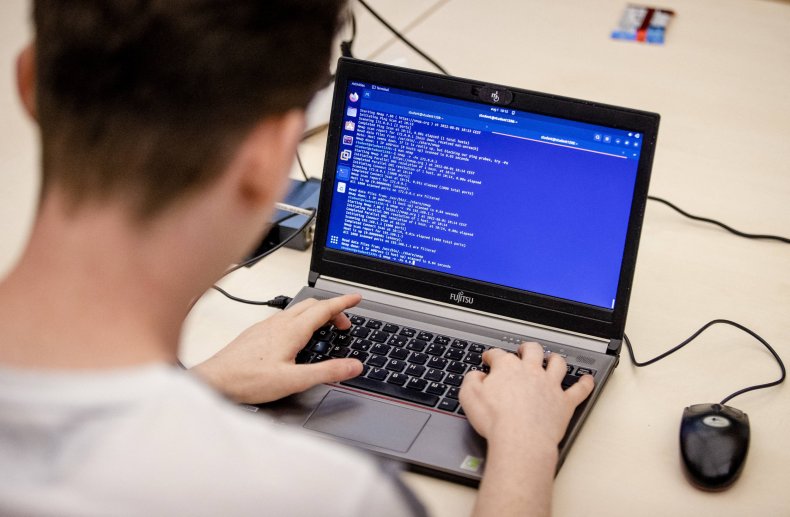 Several of those sites, as of Wednesday morning, had already been disrupted while others—like Kentucky's and Connecticut's—were operational by early afternoon. Colorado's was still down as of 12:15 p.m. ET on Wednesday.
The attacks, if perpetrated by Killnet, would add to a growing list of successful attacks by the cell on major institutions, like the Eurovision singing contest earlier this year and the website of British intelligence agency MI5.
The group also targeted the Lithuanian government using a mix of DoS (denial of service) and DDoS (distributed denial of service) attacks, which seek to flood computer servers with automated requests that essentially "crash" the system.
The group has faced some difficulties, however. Last week, the group announced it would be suspending its attacks on the Japanese government amid financial woes, saying through a spokesperson the "Japanese people do not have to worry anymore."