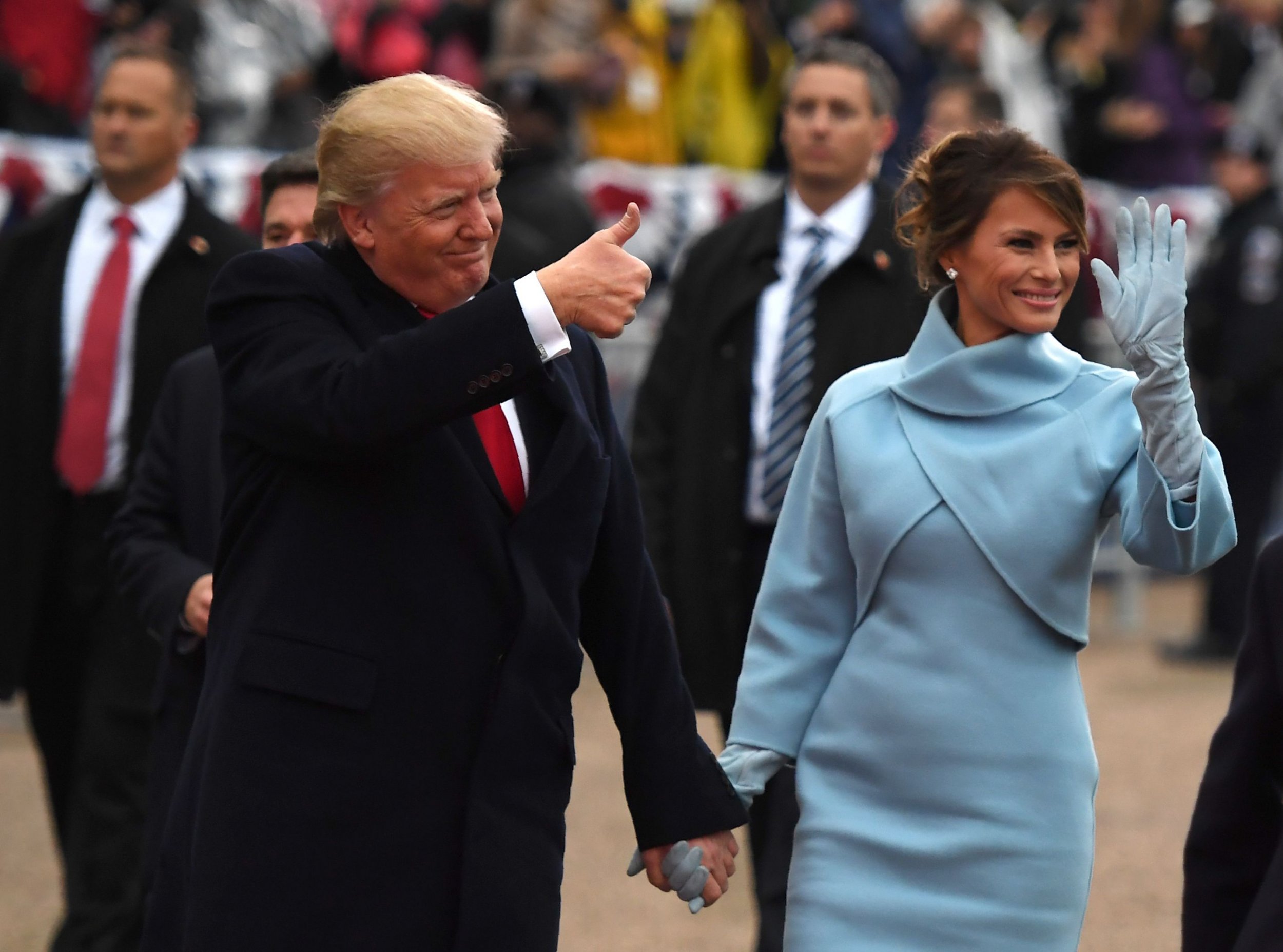 A Russian lawyer whose June 2016 meeting at Trump Tower with Donald Trump Jr. and Jared Kushner has become a focal point of a probe into possible collusion between the Trump campaign and Russia, was reportedly among at least a half-dozen Russian elites with political ties that attended Inauguration Day events.
Related: Five Ways It Seems Russia Colluded With Trump
The lawyer, Natalia Veselnitskaya, who promised damaging information about Hillary Clinton in the now infamous meeting that also included Trump campaign chairman Paul Manafort, attended a black-tie inaugural party held by the campaign committee of Republican Representative Dana Rohrabacher of California, an associate who accompanied her told The Washington Post in a report published Saturday.
Veselnitskaya and Russian American lobbyist Rinat Akhmetshin, also present at the Trump Tower meeting, held wine glasses and smiled in a photo posted by the campaign committee of Rohrabacher, a longtime advocate for better relations with Russia.
In a statement to The Post, Veselnitskaya said she went to a private event in Washington, D.C. that night at the invitation of Akhmetshin, and that she did not attend President Donald Trump's inauguration. Akhmetshin's lawyer, Michael Tremonte, told the newspaper that he invited Veselnitskaya because she was in town and that an event organizer gave him the tickets. However, a spokesman for Rohrabacher's congressional office, Kenneth Grubbs, said there was no record of Akhmetshin's invitation or that the Russians bought tickets to the party.
The presence of Russians at the inauguration events reflected anticipation in Moscow for a thaw in relations with the U.S. after Donald Trump's victory, especially considering Trump's occasional praise of Russian President Vladimir Putin.
A rich Russian pharmaceutical executive, Alexey Repik, and his wife and former model, Polina Repik, attended Donald Trump's inauguration, writing in a Facebook post that he got close enough at a pre-inaugural event to "check the handshake strength" of the president-elect.
Other Russians present at inauguration events included a tycoon close to Putin named Viktor Vekselberg and Maria Butina, a gun rights activist and assistant to Alexander Torshin, who served as a Russian senator and brokered ties with National Rifle Association leaders.
Russian politician and business advocate Boris Titov, who is running for president of Russia with Kremlin support and also attended Donald Trump's inauguration, said the escalating investigation into possible ties between the Trump campaign and Russia has dampened enthusiasm in his country.
"We hoped that a lot of things would change, that the relations would be built on equal terms, that we would be able to start a new stage in the relations between countries," Titov told The Post. "But unfortunately, this is not happening."