Russian media have been musing over what a change of U.S. president could mean for Moscow's ties with Washington which have deteriorated over the last four years under President Donald Trump.
With Joe Biden favored to win the White House, the mass circulation newspaper Moskovsky Komsomolets ran an article headlined "Is Biden so terrifying?" in which it asked what the Democratic contender would mean for the Kremlin should he win.
Sergei Kislitsyn from the Moscow-based Center for North American Studies expressed hope that with Biden as president, there could be greater cooperation between Russia and the U.S. over the New Strategic Arms Reduction Treaty (New START) which is due to expire in February.
He also said there could be progress on the Iran nuclear deal and a return to the Paris Agreement on climate change, although much depends on the composition of Congress.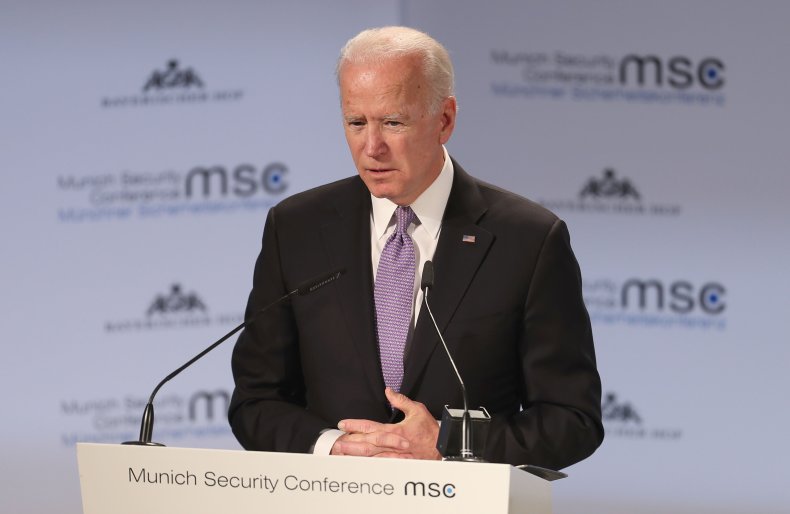 "If Congress is Democrat-led and the country is headed by Biden, then everything that the president does to build a dialogue and establish contacts with Moscow will not look like the president is engaged in 'anti-state' activities and 'betrayal'. Biden will be allowed to do this, he will not be put in a wheel."
Under Biden and a Democrat-led Congress, Kislitsyn concluded that "it might become a little easier for us to work in these conditions," adding, "we could try to revive dialogue."
The government newspaper Rossiyskaya Gazeta even offered measured praise for Biden writing that "in contrast to the aggressive-minded Trump" the former Vice President took an "emphatically neutral position and at the same time tried on the image of the nation's conciliator."
However in an op-ed in the pro-Kremlin Izvestia, Andrei Tsygankov was less optimistic, writing that until now, Biden had "demonstrated a commitment to maintaining America's 'leadership' in the world and adhering to global rules that benefited Washington.
"The attitude towards Russia as the number one threat is a striking example. Obviously, in an effort to assert itself as the only superpower, the United States will try to push out other countries as well," he said.
Kremlin-funded English language outlets have been reporting with relish the claims of electoral fraud that have been made by Trump. Sputnik ran a story headlined: "Trump says that every vote that came in after Election Day will not be counted."
Meanwhile, RT reported the same story with the headline: "Trump calls results 'big WIN' & accuses opponents of 'trying to STEAL' election, gets 'misleading' label from Twitter."
RT also carried a story focusing on the comments of Trump's lawyer Rudy Giuliani, with the headline: "Ballots could be from Mars, as far as we're concerned': Giuliani alleges mail-in voter fraud in Pennsylvania & Wisconsin."
However, amid concerns that a delay in the election result might mean foreign adversaries would spread false information, a former FBI agent who tracks foreign disinformation said that Trump's claims were doing the work for them.
"Nothing that Russia or Iran or China could say is anywhere near as wild as what the president is saying," Clint Watts told NBC, adding "they don't need to write fake news this time—we're making plenty of fake news of our own."
Professor at University College London's School of Slavonic and East European Studies Mark Galeotti said that Russian media would welcome reports of chaos and confusion.
"But in many ways this is the Russian state media on autopilot. They have no real preference in candidate, no real expectations of either, so this is the default while they, like the rest of the world, watch and wait," he told Newsweek.