Russia Military Bans Facebook As Solders' Battlefield Selfies Reveal Secret Locations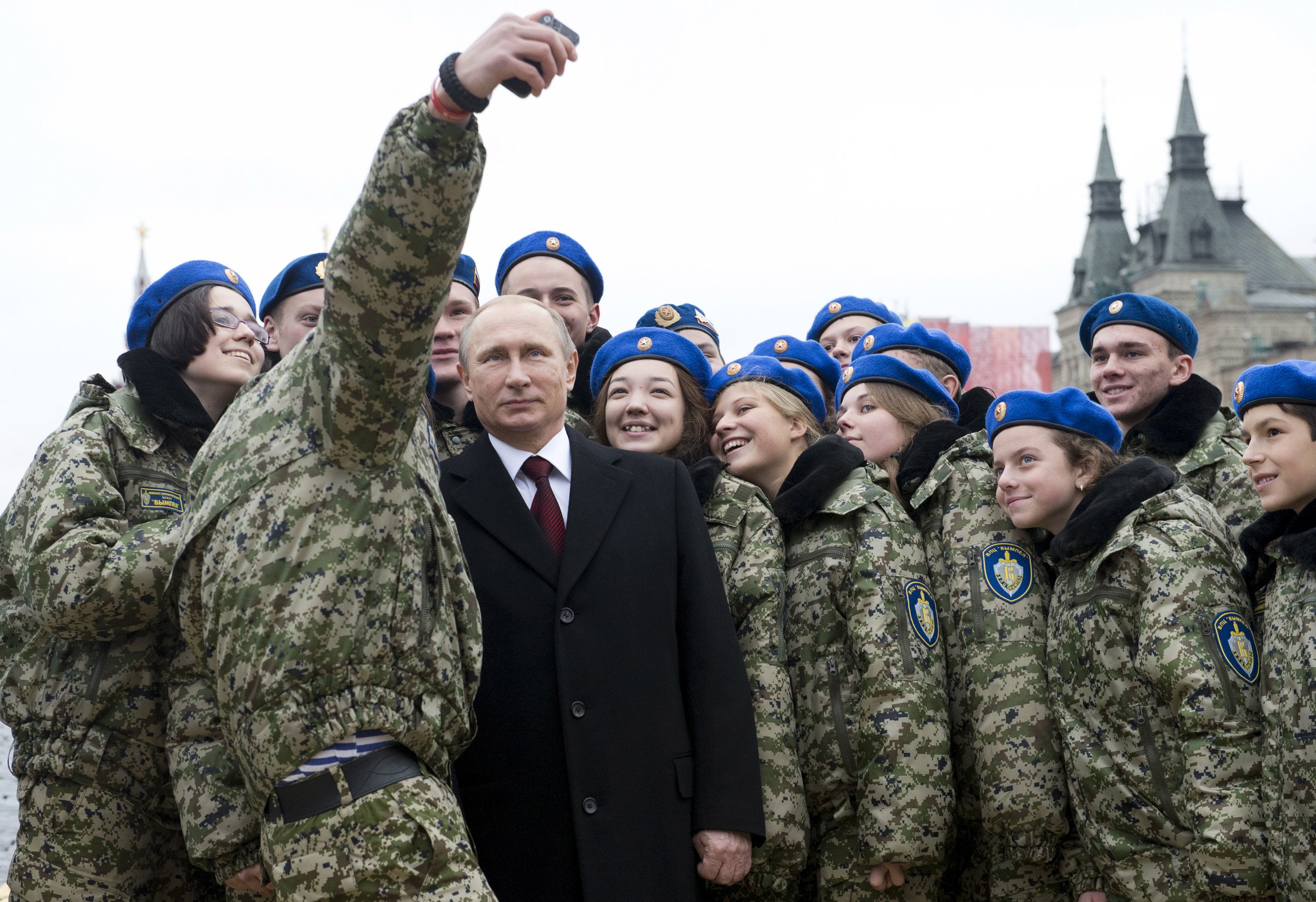 Russia's top military brass want to rein in their soldiers' use of social media over fears that they will give away their locations with selfies taken on the battlefield.
The Ministry of Defense has drafted a bill, the Interfax news agency reported, which would target contract soldiers—known as kontraktniki—which are a paid to fight in Russian conflicts but are not career members of the armed forces.
In past conflicts—such as in Chechnya in the 1990s—kontraktniki earned a torrid reputation for poor discipline and looting.
The law will prevent soldiers from posting information, photos, videos, or geolocation data about themselves or other military personnel online.
It follows a 2014 in Ukraine, when selfies of soldiers geotagged in the east of the country contradicted Russian claims that it was not involved in the growinf conflict in Donetsk and Luhansk. The same occured a year later in Syria, before Russia announced its military operation there.
It is not the first time that Russia has demonstrated its paranoia of technology. Pro-Kremlin media spread reports of an impending ban of iPhones in the military in 2014 before the Defense Ministry officially denied it.
Government-drafted bills are often a shoe-in to get lawmakers' approval and the bill assumes the restrictions will come force in January 2018.
The additional note indicates that the new restrictions, should they come into force, are "envisioned" to one day be expanded to the security services. The Federal Protective Service (FSO), which protects the Russian leadership and other officials, and the Federal Security Services (FSB).