Russian Navy to Develop Arctic Rescue Robots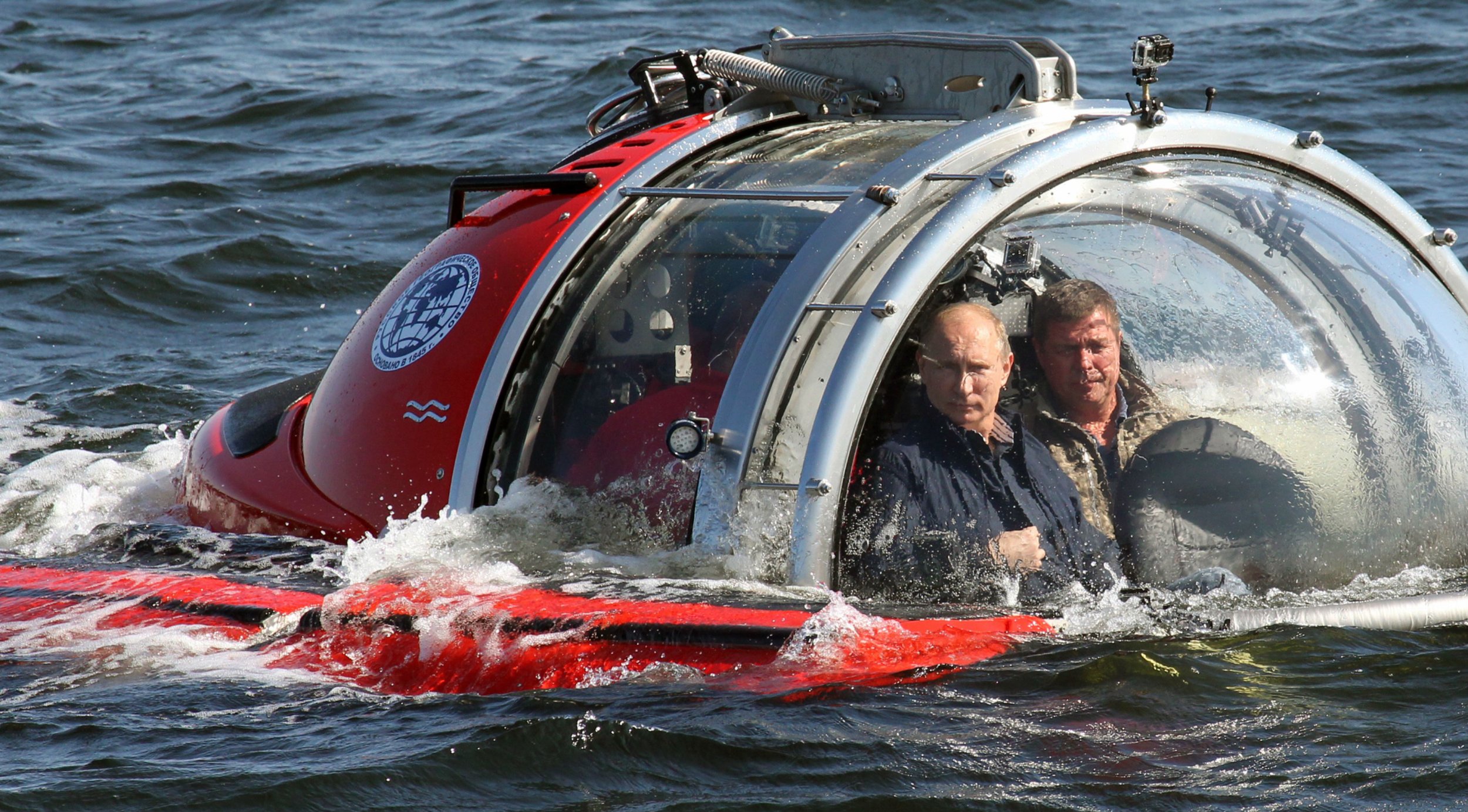 The head of the Russian navy has urged the country's arms developers and manufacturers to begin developing "Arctic underwater search and rescue robots" today according to Russia's state news agency Itar-Tass.
"We have formulated our requirements and set the task for manufacturers to create both manned and unmanned underwater vehicles, which can be used to provide search and rescue support with proper effectiveness in the harsh conditions of the Arctic seas," Russia's head naval commander admiral Victor Chirkov said today.
According to Chirkov these vehicles will be kept on board naval ships and on icebreakers and the icebreaking vessels used to navigate through the most difficult of Arctic terrains.
The robot reports come as the Russian Navy continues to prioritise strengthening its grip on the Arctic which, alongside the Black Sea will be the main focus of Russian naval activity until 2030, Chirkov said in December.
50,000 tonnes of construction materials are to be sent to the Russian territories around Arctic by the end of the year for military and defence purposes, Russia's Ministry of Defence announced on Sunday. Russia's deputy minister of defence Dmitry Bulgakov urged the Northern Fleet to speed up work in order to meet this deadline.
The country's armed forces which operate on the land adjacent to the Arctic were brought under a unified command last year as Moscow works to strengthen its claim to the resource-rich sea near the ice cap.
Meanwhile Russia continues to develop drones and other unmanned "robots" as part of its military modernisation strategy, which aims to overhaul military equipment and increase the number of units in its arsenal which are considered "modern" to 70% by 2020. The presence of such technology in Russian armed forces' inventories was only 10% in 2010, when the modernisation strategy was adopted.
Since then Russia has boasted with regular updates on the development of several unmanned projects, such as the Orlan-10 and Chirok drones, as well as the Uran line of sapper "robots", which are developed to be used for clearing mines, putting out fires and carrying military cargo.