Russian Nuclear Forces Can 'Inflict Unacceptable Damage' on Enemy and Bypass Missile Defenses, Says Moscow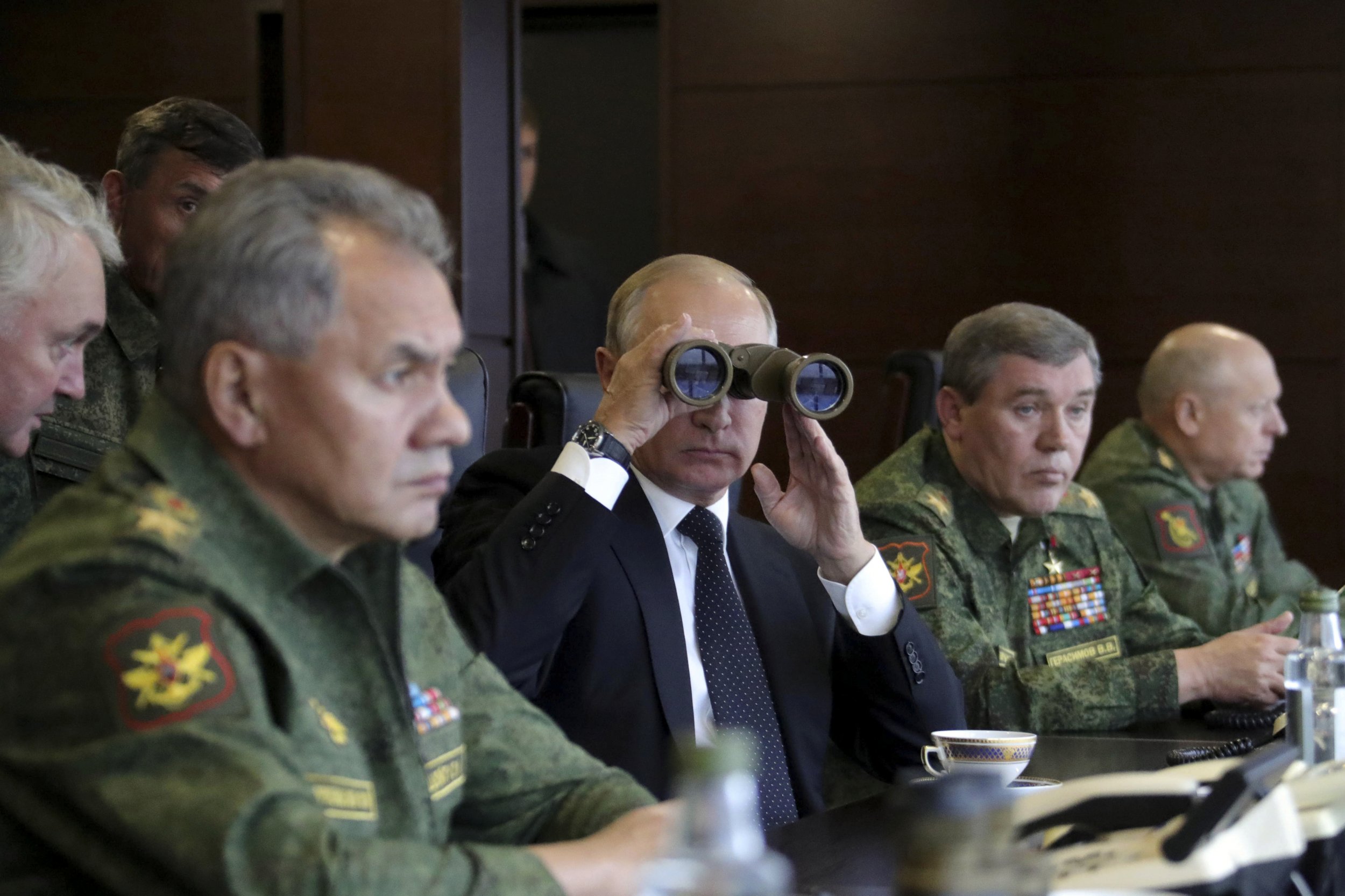 Russia has upgraded the majority of its strategic nuclear capacities and is now confident it can overcome any missile defense system in the world, the military's chief of general staff said Tuesday.
"On the whole, the proportion of ground-based, airborne and naval strategic nuclear forces with modern military kit has reached 74 percent," General Valery Gerasimov told officials during a briefing for the Ministry of Defense.
According to Gerasimov, "today, the strategic nuclear forces are guaranteed to deal unacceptable damage to any aggressor, including one that has anti-missile defense measures," state news agency Itar-Tass reported.
Russia's Strategic Missile Troops' equipment, which forms a formidable part of its nuclear striking abilities, has also been updated by 66 percent, Gerasimov said—up from 60 percent in in April, according to the Ministry of Defense. "The ability to overcome anti-missile defense systems has increased by 30 percent," he added.
Moscow is currently in the process of setting up a test for the RS-28 Sarmat missile, hoping it will be a successful upgrade to its intercontinental ballistic missile (ICBM) arsenal. Its state media has put out a series of reports about how formidable the missile will be, estimating its strongest hit could "sink half of California" and scorch an area the size of France or Texas. With its tests repeatedly postponed, these capabilities have not been verified. Gerasimov gave no details about the progress of the Sarmat missile, merely confirming that work on ICBM reinforcement is one of several projects in progress.
"Their technical characteristics will allow us to implement more effective types of combat equipment, as well as measures of overcoming anti-missile defenses," Gerasimov said.
Moscow is in the process of modernizing equipment across all military branches. Since 2011, commanders have been ditching old Soviet-era models of jets, vessels and arms to increase so-called "modern" kit to 70 percent by 2020. Some programs have struggled to produce entirely new replacements for Soviet-made equipment and have favored "modernizing" existing units.
The new Sarmat missile is only one of several long-anticipated upgrades for the Russian military. The country's fifth-generation stealth combat jet, which first went on flight tests in 2010, only received a non-prototype name this summer, with at least another year of testing to go before entering service in 2019 at the earliest.
The PAK-FA prototype, set to be called the Su-57, has proven too expensive for the military to acquire in bulk, reportedly slashing its initial order of 52 jets to only 12 in 2015.
Russia's widely lauded new Armata T-14 tank has prompted its manufacturer to declare its armor impenetrable by contemporary anti-tank kit. For all of Russia's televised annual tank competition showcases, the public has seen little of the T-14 besides an infamous breakdown in Moscow's Red Square in 2015. According to the National Interest, it may be the $3.7 million price tag that will make it difficult for the Kremlin to replace its 2,500-strong tank force with Armata units.