Russian Offensive 'Imminent' as 200,000 More Troops Headed to Ukraine: ISW
Russia is preparing for an "imminent" new offensive on Ukraine, while 200,000 more Russian troops may soon be joining the war effort, according to the Institute for the Study of War (ISW).
An ISW report published on Monday says that Ukrainian, Western and Russian sources agree that "Russia is preparing for an imminent offensive" as the war nears its one-year mark. The report notes that NATO Secretary Jens Stoltenberg said on the same day that Russian President Vladimir Putin, who "retains his maximalist goals in Ukraine," was planning to mobilize 200,000 or more new troops to join the fight.
Meanwhile, Ukrainian military official Ivan Tymochko reportedly said that Russian forces were "strengthening" in Ukraine's Donbas region in anticipation of the offensive, which Russia was launching "due to increasing domestic pressure for victory" in the war.
"Stoltenberg's and Tymochko's statements support ISW's previous forecast that Russian forces are setting conditions to launch an offensive effort, likely in Luhansk Oblast, in the coming months," ISW said, while adding that Russian military bloggers had indicated "that the Russian information space is setting conditions for and anticipating a Russian offensive."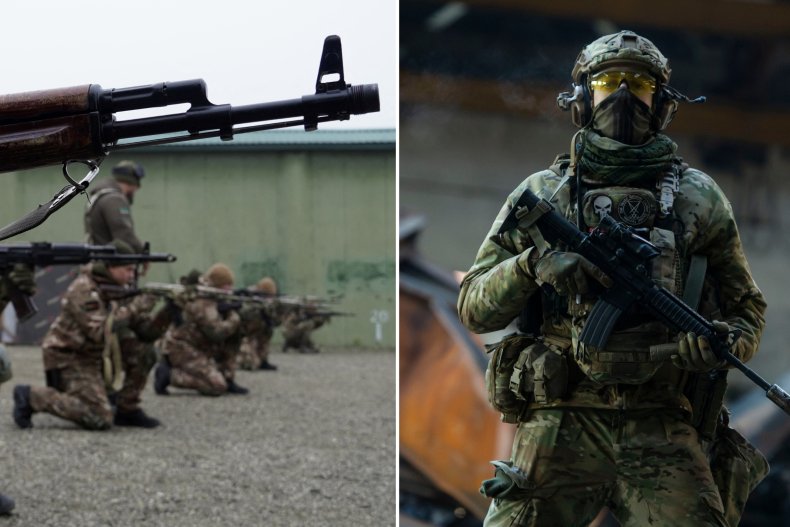 While speaking at the Chey Institute in Seoul, South Korea, on Monday, Stoltenberg said that Putin had the ability to "end the war today," before lamenting there were no "signs that President Putin ... [is] preparing for peace."
"We see the opposite," said Stoltenberg. "We see that they are preparing for more war, that they are mobilizing more soldiers, more than 200,000, and potentially even more than that."
"We have seen no sign that President Putin has changed his overall goal of this invasion, that is to control a neighbor, to control Ukraine," he continued. "So as long as this is the case, we need to be prepared for the long haul."
Stoltenberg went on to say that the war was likely to "end at the negotiating table" eventually, while cautioning that Putin would "not sit down and engage in good faith" as long as he "believes he can win on the battlefield."
Russian sources indicate that military recruiters are attempting "to recruit unemployed people into volunteer contract service" inside Russia, according to ISW. Multiple universities have also started to demand that students "provide military registration data as part of preparations for a second wave of mobilization in February 2023."
Last week, ISW cited a Ukrainian intelligence official's assessment that Russian forces were preparing for a "big offensive" on the Donetsk and Luhansk regions in the spring or early summer.
This week's ISW assessment arrived as Ukraine appealed to Western leaders for military aid in the form of fighter jets. President Joe Biden told reporters on Monday that the U.S. would not be sending any F-16 jets to Ukraine, although some European countries have left the door open.
Biden did recently commit to sending 31 American-made Abrams tanks to Ukraine. The governments of the U.K., Germany, Poland and Spain have also indicated they will be sending tanks to the war-torn country.
Newsweek has reached out to the Russian Ministry of Defense for comment.