Russian military commanders are having their own injured soldiers killed, according to some taken prisoner by Ukrainian forces.
These allegations come from several unnamed Russian troops, who spoke after being captured about things they witnessed on the battlefield in Ukraine. The soldiers were featured in a 40-second video, circulated initially by the Mail Online, which claimed the video was shot by Ukrainian journalist Volodymyr Zolkin, who works with Open Media Ukraine.
In one instance, the soldiers, specifically referred to as captured intelligence officers, described how a Russian commander asked a wounded soldier lying on the ground if he was able to walk.
"It was a young man, he was wounded, he was on the ground," a soldier explains, according to the video. "He was asked if he could walk, so he was shot dead."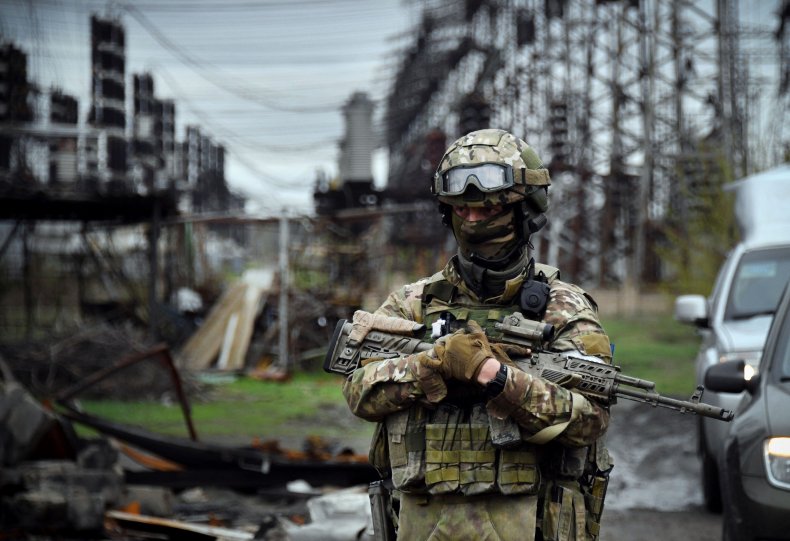 The soldiers stressed that this particular incident was not a one-off occurrence. They referenced a Russian lieutenant-colonel who allegedly killed several young soldiers in a similar fashion instead of getting them medical treatment.
"The most important thing, this was not a single case," the soldiers added. "The lieutenant-colonel was walking around. He shot four or five like this. They were all young men. They could have been rescued, given help, taken out of there. He simply shot them dead."
It is unclear from the short clip where or when these executions might have taken place. Ukraine has recently accused Russian forces of either failing or neglecting to collect the bodies of their fallen soldiers.
Twenty-year-old Andrey Ushakov, another Russian soldier interviewed by Zolkin for Open Media Ukraine, also claimed that some soldiers, suffering from low morale, have begun committing suicide or wounding themselves with their own weapons out of desperation, the Express reported.
"Everyone was panicking, and wanted to leave, but there was no way," Ushakov told the journalist. "The only option to go was as '300' [wounded]. Some people couldn't bear it, and shot themselves dead... Two guys shot themselves, because they couldn't [cope], there was no other way out. Mentally they couldn't cope with what was going on there."
Ushakov referenced the term "Cargo 300," used by the Russian military to denote wounded soldiers returning home from Ukraine. He also shared a story he heard about one soldier who allegedly, after witnessing the bloodshed in Ukraine, just walked away and shot himself.
The captured soldier also explained that the desperation felt by Russian forces was compounded by a severe lack of rations, claiming that on some days, three soldiers would have to split only one dry ration.
Newsweek reached out to Russian officials for comment.