A top Russian official has said that his country aims to have some 30 million doses of a vaccine for the new coronavirus this year, and hopes to achieve "herd immunity" in Russia next year through vaccinating tens of millions of citizens.
"There's a general sense that for so-called herd immunity in Russia you need to vaccinate between 40 million and 50 million people," Kirill Dmitriev, the head of the Russian Direct Investment Fund, the government's sovereign wealth fund, told Reuters.
"So we believe we will be in good shape producing around 30 million [doses domestically] this year and then we can finalize vaccination next year," Dmitriev said.
The Phase II trial of a potential Russian vaccine ended this week and will now move to Phase III in August, Dmitriev told the news agency. He said there was a lot of hope that this drug would prove successful against COVID-19, the disease caused by the virus.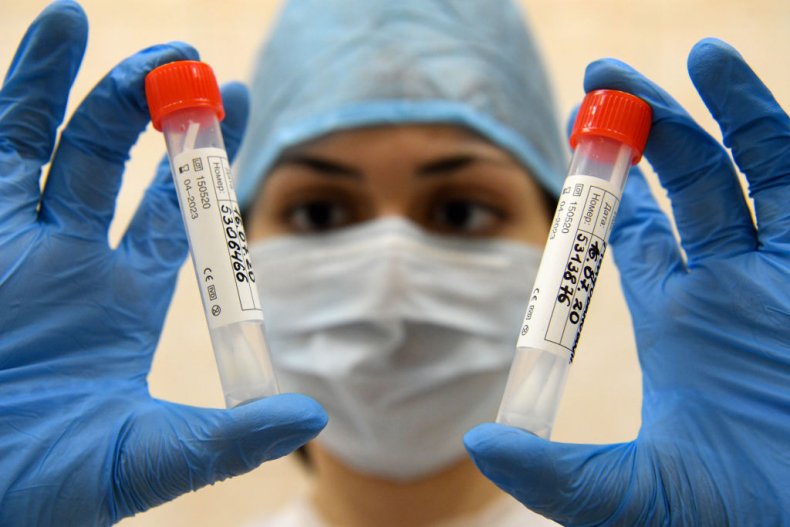 "We believe that based on the current results it will be approved in Russia in August and in some other countries in September…making it possibly the first vaccine to be approved in the world," he said.
Several other promising vaccines are undergoing trials in North America, Europe and China. President Donald Trump and his administration have repeatedly said they believe a vaccine for the virus will be availble by the end of 2020. However, some public health experts and scientists have expressed skepticism, pointing out that the fastest vaccine ever developed—which was for mumps—took more than four years to develop. However, that was decades ago: The vaccine was released in 1967.
Russia has faced one of the worst outbreaks of the new coronavirus in the world. The country currently has the fourth highest number of infections, with more than 750,000 reported cases, according to a tracker updated by The New York Times. But Russia also has an unusually low death rate from the virus, with fewer than 12,000 dead so far.
That's a death rate of about 1.6 percent, one of the lowest in the world, according to an analysis by Johns Hopkins University. Comparatively, the United Kingdom has a death rate of 15.4 percent, while that of the U.S. is currently 3.9 percent. Many have questioned Russia's official numbers as a result of the significant disparity between its mortality rate and that of other nations.
Last week, Russian business newspaper Vedomosti reported the results of the survey by research organization ESOMAR, which showed that nearly half of Russian doctors believe the country's official statistics are too low. Of the respondents, 47 percent said they believed the number of deaths attributed to the coronavirus pandemic is too low, while 49 percent said the number of confirmed infections is undercounted.