Russians Claimed Financial Dirt Leverage on Trump Team: Report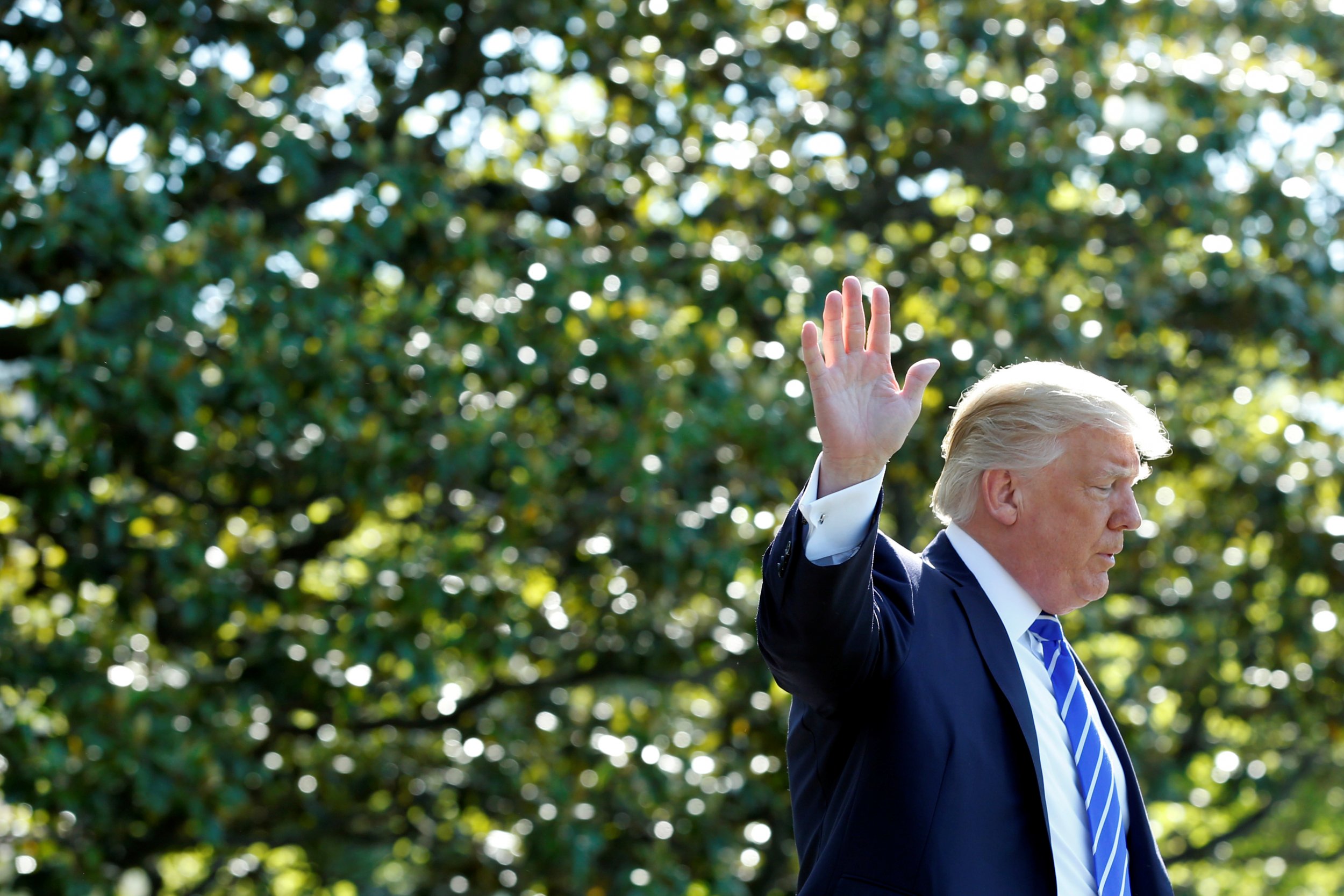 Russian officials spoke openly about "derogatory" financial information they claimed to have on then-candidate Donald Trump and his close circle of advisers during calls intercepted by U.S. intelligence, CNN reported.
Two former intelligence officials and a source in Congress confirmed the information. One source told the broadcaster the intercepts during the 2016 campaign were about finances and whether Russia had leverage on Trump's inner circle.
The Russians believed "they had the ability to influence the administration through the derogatory information," one of the sources told CNN.
Other sources, however, warned that the Russian officials' claims "could have been exaggerated or even made up."
In early January, America's intelligence agencies concluded that Russia had meddled in the 2016 election using a combination of disinformation through false stories and emails hacked from the Democrat and Republican parties.
In the intercepted communications the officials could have been "overstating their belief to influence," one of the sources said. The sources would not tell CNN which Trump aides were mentioned by the Russians.
Read more: Trump, Kushner and Bannon prepare for 'war' over Russia investigations
The finances of Trump's former campaign chairman, Paul Manafort, and former National Security Adviser Michael Flynn, have come under intense scrutiny from law enforcement. Flynn's former business associates received subpoenas in May.
U.S. agents working in the Treasury Department's Financial Crimes Enforcement Network began combing through Manafort's offshore accounts in Cyprus earlier this year. No member of Trump's campaign, transition or White House team has been charged with a crime.
Both Manafort and Flynn were revealed to have been picked up by American intelligence in calls with Russian officials during the campaign and transition.
On Friday May 26 the Washington Post reported that Trump's son-in-law Jared Kushner spoke with Russia's ambassador to Washington during the transition period after the election to set up a communications back channel with Moscow from Russian diplomatic facilities. The plan was rejected, but picked up in communications between Russian Ambassador Sergey Kislyak and his superiors.
New leaks about the content of the classified reports of Russian officials claiming to have incriminating financial material are "yet another round of false and unverified claims made by anonymous sources to smear the President," the White House told CNN.
The White House pointed to an earlier report prepared in May by a law firm hired by Trump stating that he has no debts to Russians and only ever received $95 million from a Russian billionaire for an estate in Florida, and $12.2 million in connection with his 2013 Miss Universe pageant in Moscow.
"There appears to be no limit to which the President's political opponents will go to perpetuate this false narrative," the White House said, "including illegally leaking classified material. All this does is play into the hands of our adversaries and put our country at risk."