Russian Oligarch Who Complained of Money Trouble Has French Villa 'Frozen'
French authorities have frozen the Saint-Tropez villa of Mikhail Fridman, one of Russia's original oligarchs, due to sanctions, according to reports.
The luxurious Copab villa in the French Riviera town of Saint-Tropez was added to the list of "frozen" Russian assets in France on May 3, according to Radio Free Liberty's Ukrainian service.
The villa on the French Riviera belongs to the family of Fridman, one of Russia's richest men and chairman of conglomerate Alfa Group—one of Russia's largest private lenders. The 58-year-old was recently the target of sanctions by the European Union, which described him as a "top Russian financier and enabler of [Russian President Vladimir] Putin's inner circle."
He now runs the private equity firm LetterOne.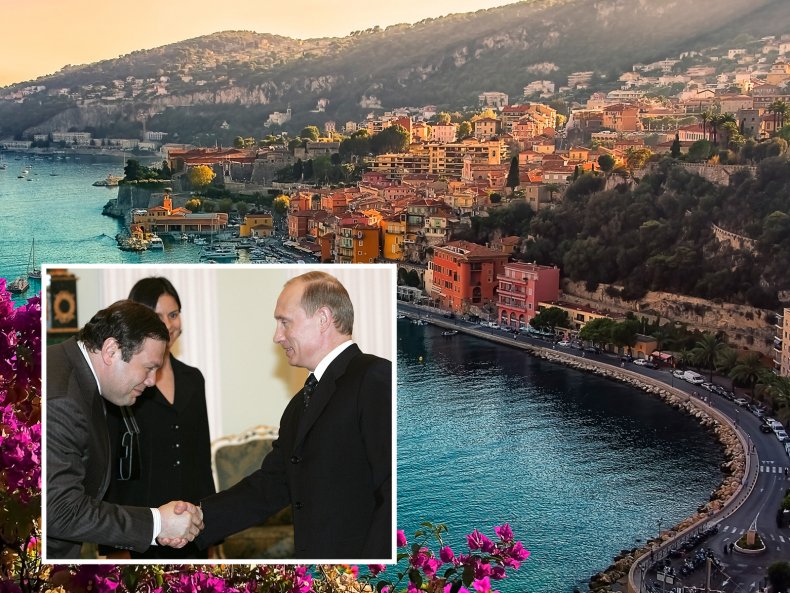 Fridman, who grew up in the Ukrainian city of Lviv, has called Putin's invasion of Ukraine a "tragedy," that "should be stopped as soon as possible."
In a letter to staff shortly after the invasion began in February, he said that he wanted the "bloodshed to end."
"My parents are Ukrainian citizens and live in Lviv, my favorite city. But I have also spent much of my life as a citizen of Russia, building and growing businesses. I am deeply attached to Ukrainian and Russian peoples and see the current conflict as a tragedy for them both," wrote Fridman.
After he was slapped with sanctions, Fridman said in an interview with Bloomberg that he has been struggling with paying for things in his home such as a cleaner.
"Maybe I should clean the house myself," he said. "That's fine. I used to live in a small dormitory room with four men when I was a student, but after 35 years it's unexpected."
The villa frozen by French authorities boasts a swimming pool, sauna, hammam, jacuzzi and a helipad, and was being rented out by the oligarch, according to Radio Free Liberty's Ukrainian service.
On February 28, Fridman became one of the first Russian oligarchs to land on the EU sanctions list. He told Bloomberg he was "in shock" when he heard the news, and that he "almost didn't understand" what his lawyer was saying.
The Russian oligarch was sanctioned alongside his longtime business partner, Pyotr Aven, who was described by the EU as one of Putin's "closest oligarchs" who regularly attended meetings with the Russian leader in the Kremlin.
Fridman told the news outlet that although he stopped short of directly condemning Putin for launching his invasion of Ukraine, his remarks to staff could still make it dangerous for him to return to Russia.
He also told Bloomberg that he doesn't believe sanctions issued against him or Aven will influence Putin's decisions regarding the Ukraine war.
"If the people who are in charge in the EU believe that because of sanctions, I could approach Mr. Putin and tell him to stop the war, and it will work, then I'm afraid we're all in big trouble," he said. "That means those who are making this decision understand nothing about how Russia works. And that's dangerous for the future."
Newsweek has reached out to Russia's Ministry of Foreign Affairs and LetterOne for comment.
Update 05/05/22, 10:55 a.m. ET: This article was updated with additional information and quotes.