Former head of the Moscow Aviation Institute Anatoly Gerashchenko has died after falling down "several flights of stairs," the institute reported on September 21.
The death of the Russian scientist is the latest in a series of suspicious deaths involving Russian oligarchs, officials and public figures since January.
In April, two Russian oligarchs were found dead alongside their families in luxurious homes in Russia and Spain, with the two cases discovered within 24 hours of each other.
Both deaths were believed by police to be cases of murder-suicide, but the evidence supporting these theories is muddled by the fact that the events happened so close together, with the two oligarchs the last of several who have been found to have died by suicide since the beginning of the year.
Here's a list of all the Russian officials who have been found dead in mysterious circumstances since January.
Anatoly Gerashchenko
The death of the 72-year-old scientist, who had been the rector of the Moscow Aviation Institute from 2007 to 2015, was reported by the institute on September 21, though no details on the incident were provided.
According to the Moscow Aviation Institute, the scientist "fell from a great height" and was declared dead by paramedics who arrived on the scene (though the exact location of the incident has not been described).
The university told Russian state media agency TASS that they had opened an investigation into Gerashchenko's death.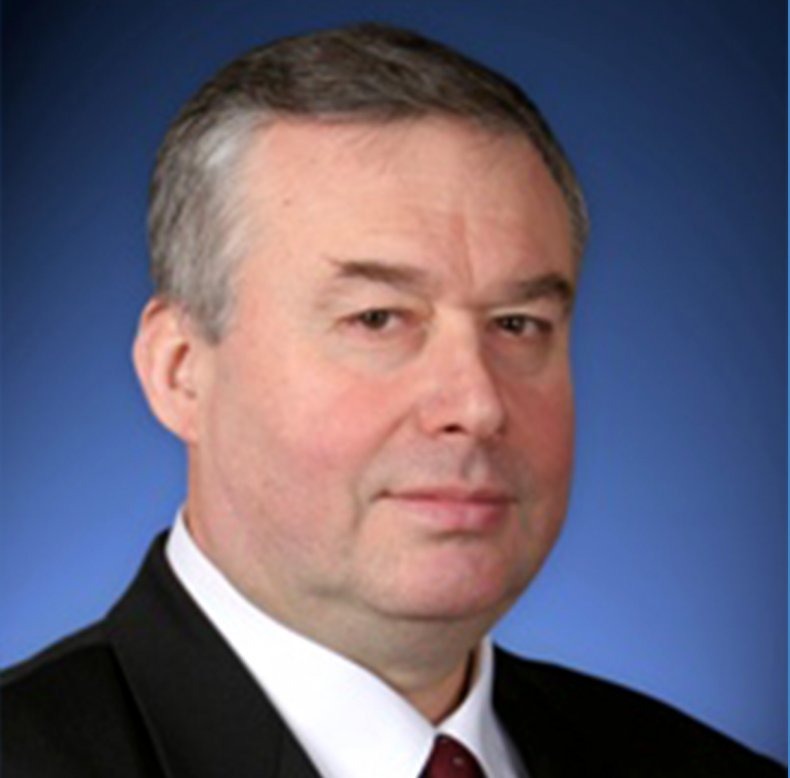 Ivan Pechorin
The death of Russian businessman Ivan Pechorin, the 39-year-old top manager for the Corporation for the Development of the Far East and the Arctic, was reported by his company on September 12.
According to regional reports, Pechorin drowned on September 10 near Cape Ignatyev in Vladivostok and his body was found near the village of Beregovoe. The top official was in charge of developing and commercially exploiting Russia's natural resources in its Arctic territories and was said to be close to Putin.
Some reports said that he was sailing his yacht off Russia's Pacific coast near Russky Island, near Cape Ignatiev, in the Sea of Japan when he slipped off board after allegedly drinking too much.
Ravil Maganov
Ravil Maganov, chairman of Russia's second-largest oil producer and biggest private oil company Lukoil, was found dead on September 1 after falling from the window of a hospital in Moscow, according to reports.
Several Russian media outlets reported the death of the 67-year-old oil executive confirming that Maganov fell to his death, though the circumstances surrounding his fall remain unexplained.
According to the Interfax news agency, Maganov —who had worked at Lukoil since 1993— "fell from a window at Central Clinical Hospital" —the same hospital where Mikhail Gorbachev died on Tuesday— and Maganov "died from injuries sustained [in the fall]," though it's not clear why Maganov was in the hospital in the first place.
Two sources close to Maganov told Reuters that they believed it was highly unlikely he had died by suicide, while another source told the news agency that Lukoil's management, on the other hand, was convinced he had killed himself, though there was no documentation supporting this belief.
In a statement following Maganov's death, the company said that the top executive had "passed away following a serious illness," but the illness wasn't specified.
Newsweek has reached out to Russia's Investigative Committee for comment.
Maganov is the second Lukoil employee to die under mysterious circumstances. In May, Russian media reported that former Lukoil manager Alexander Subbotin had been found dead in the basement of a house outside Moscow.
The company's board of directors —including its chair Maganov— had taken a rare stance against the war in Ukraine since early March, when it released a statement calling for the "soonest possible end to armed conflict" via negotiations.
"Calling for the soonest termination of the armed conflict, we express our sincere empathy for all victims who are affected by this tragedy," the board of directors of Lukoil said. "We strongly support a lasting ceasefire and a settlement of problems through serious negotiations and diplomacy."
Sergey Protosenya
The body of Sergey Protosenya, former top manager of Russia's energy giant Novatek, was found together with those of his wife and daughter on April 19 in a rented villa in Spain, where the family was reportedly on holiday for Easter.
The 55-year-old millionaire was found hanged in the garden of the villa in Lloret de Mar by Catalonian police, Spanish media reported, while his wife and daughter were found in their beds with stab wounds on their bodies.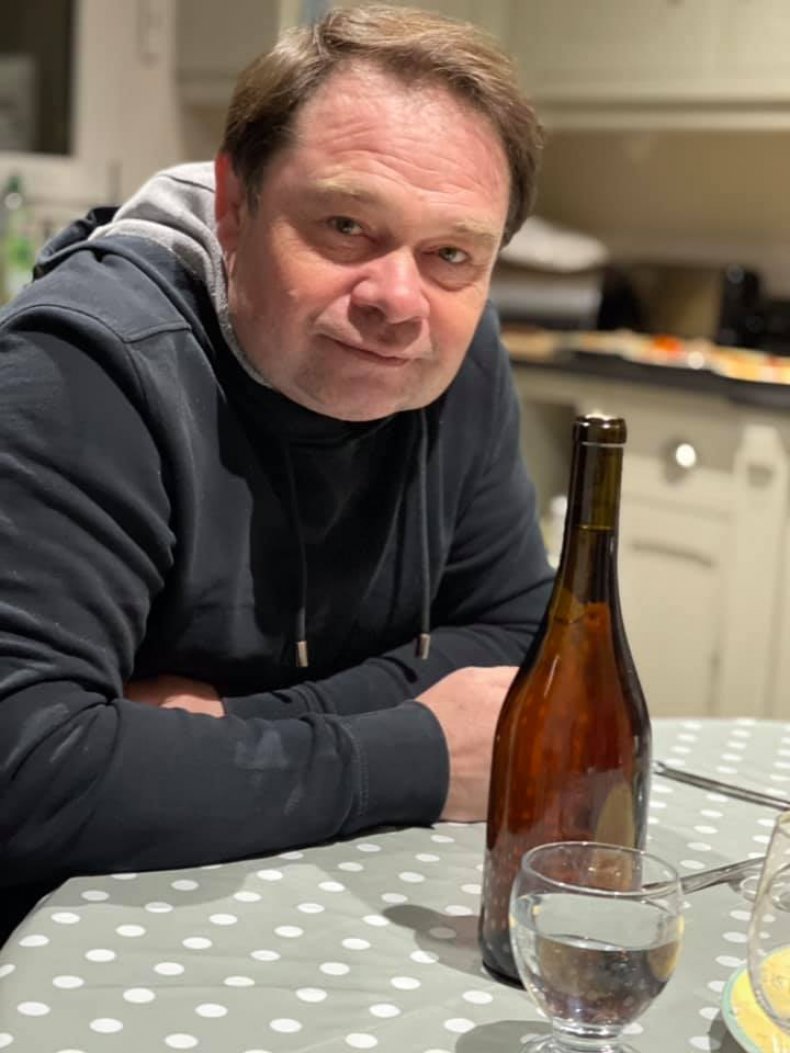 According to local media outlets Telecinco and El Punt Avui, an axe and a knife were found next to the body of Protosenya.
Police are investigating two possible scenarios, according to Telecinco, either the Russian oligarch killed his wife and daughter and then hanged himself, or the entire family was murdered and the crime scene was later staged to appear like a murder-suicide.
Protosenya's death was confirmed by Russian state media TASS.
The Protosenya family mainly lived in France. Novatek is the second largest company in Russia involved in the production of natural gas.
Vladislav Avaev
Just a day before the body of Protosenya was found in Spain, on April 18, former vice-president of Gazprombank Vladislav Avaev was found dead in his multi-million apartment on Universitetsky Prospekt in Moscow, together with his wife and daughter.
The bodies were reportedly discovered by a relative of the Avaevs after being unable to get in contact with the family for several days.
The apartment was locked from the inside and a pistol was found in Avaev's hands, leading investigators to explore the theory that Avaev shot his wife and his 13-year-old daughter before killing himself.
Privately-owned Gazprombank is the third-largest bank by assets in Russia.
Vasily Melnikov
On March 24, Russian newspaper Kommersant reported the death of billionaire Vasily Melnikov in his luxury apartment in Nizhny Novgorod, the sixth-largest city in the country.
According to police investigations reported by Kommersant, Melnikov—who reportedly worked for the medical firm MedStom—was found dead in the apartment together with his wife Galina and two sons. They had all died from stab wounds and the knives used for the murders were found at the crime scene.
Kommersant reported that investigators concluded that Melnikov killed his 41-year-old wife and 10-year-old and 4-year-old children before killing himself, but neighbors and relatives struggle to believe this theory. According to the Ukrainian media outlet Glavred, Melnikov's company was suffering huge losses because of Western sanctions.
Another theory, says Glavred, is a possible confrontation with a former business partner. But according to sources cited by Kommersant, police found no traces of any external interference or struggle in the Melnikovs' apartment.
The children were found in the children's room and Melnikov's wife in the bedroom. Melnikov was found in the bathroom with a cut artery.
Mikhail Watford
Ukrainian-born Russian tycoon Mikhail Watford was found dead in his home in Surrey in the U.K. on February 28.
Watford—who had changed his name from the original Tolstosheya—was born in 1955 in then-Soviet Ukraine and had made a name for himself after becoming an oil and gas magnate.
Watford, 66, was found hanged in the garage of his home by a gardener, according to The Daily Mail. Surrey police said the circumstances around his death were not suspicious, as reported by the BBC.
Watford lived in the house with his Estonian wife Jane and his three children.
Alexander Tyulyakov
On February 25, Gazprom's Deputy General Director of the Unified Settlement Center (UCC) for Corporate Security, Alexander Tyulyakov, was found dead in a cottage near St. Petersburg, as reported by the Russian newspaper Gazeta.
Tyulyakov's body was reportedly found hanged in the apartment's garage. Police found a note next to his body that led investigators to believe the oligarch had died by suicide.
An employee of the Investigative Committee for the Leningrad region working on Tyulyakov's death told independent Russian newspaper Novaya Gazeta that forensic specialists were already working at the scene of the apparent suicide when Gazprom's security service staff arrived and cordoned off the crime scene, leaving police officers outside the house.
Tyulyakov, 61, had worked for Gazprom for about 10 years, and had previously served as Deputy General Director for Corporate Security and Human Resources at the energy giant.
Leonid Shulman
The first death linked to Russian energy giant Gazprom dates back to before the Russian invasion of Ukraine had even started, in January.
At that time, 60-year-old Gazprom's top manager Leonid Shulman was found dead in the bathroom of a cottage in the Leningrad region, next to a note that led police to believe he died by suicide, according to Gazeta and Russian media group RBC.
RBC reports that Gazprom Invest said it was investigating the death of Schulman.
"Our colleague, the head of the transport service, Leonid Aleksandrovich Shulman, has passed away. The circumstances are being investigated," RBC quotes the company saying.
According to RBC, Shulman was on sick leave when he died.
Update 4/22/22, 10:52 a.m. ET: This article was updated to include information on Vasily Melnikov and Mikhail Watford.
Update 4/23/22, 11:18 a.m. ET: This article was updated to avoid underlying negative connotations around suicide.
Update 9/01/22, 10:35 a.m. ET: This article was updated to add new cases of Russian oligarchs found dead under mysterious circumstances.
Update 9/21/22, 10:36 a.m. ET: This article was updated to include information about Anatoly Gerashchenko and Ivan Pechorin's deaths.