Russian Oligarchs Who Died Mysteriously This Year Have Two Things in Common
Since the start of the year, at least seven Russian oligarchs have been found dead under mysterious circumstances in a grim trend happening alongside the ongoing Russia-Ukraine War.
While few connections can be definitively drawn between all seven oligarchs and their mysterious deaths, they all have two key things in common: none were known to be outwardly critical of Russian President Vladimir Putin's war in Ukraine, and none were included on sweeping lists of sanctions imposed on Russian figures, systems and organizations.
Strings of high-profile Russian deaths have gained attention in the past. USA Today published a list in 2017 of 38 Russian officials and figures who died under suspicious circumstances. But even while Russia has been accused in the past of attempting to silence critics by deadly means, the seven oligarchs' lack of known criticism of Russia's invasion and freedom from sanctions lists muddies any potential alleged links between Russia and their deaths.
Newsweek viewed a Russian sanctions tracker run by Reuters and was able to confirm that none of the seven deceased oligarchs had been sanctioned. DW News reported that none of the oligarchs were known to have publicly criticized the war in Ukraine, and Newsweek was not able to locate any information that indicated otherwise.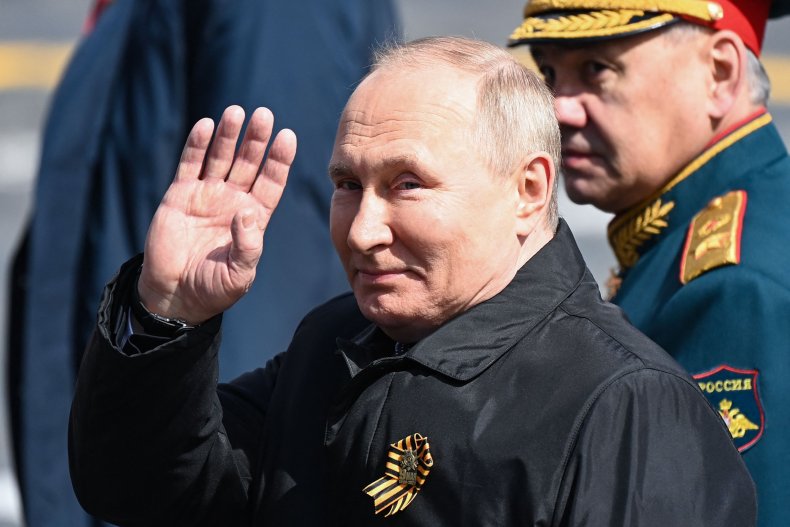 All but one of the known mysterious oligarch deaths have occurred since the start of the Russia-Ukraine War on February 24. The one outlier, Leonid Shulman, who was the head of transport at Gazprom Invest, was reportedly found dead of an apparent suicide in a cottage bathroom in Russia's Leningrad region on January 30, according to CNN.
This was less than a month before the start of the war, a time when concerns had already risen that Russia was preparing to invade Ukraine.
The death of the next Russian oligarch, Alexander Tyulyakov, was discovered on February 25, the day after the start of the war. Tyulyakov was also a high-ranking official at Gazprom, serving as the Russian majority state-owned company's Deputy General Director of the Unified Settlement Center (UCC) for Corporate Security.
Days later, on February 28, Ukrainian-born Russian tycoon Mikhail Watford was found dead in his U.K. home.
Two of the deaths were discovered within a day of each other: those of Sergey Protosenya, a gas oligarch, and Vladislav Avayev, a former Kremlin official and Gazprombank vice president.
The final two known deaths, those of billionaires Vasily Melnikov and Alexander Subbotin, were discovered on March 24 and May 8, respectively.
Newsweek reached out to Russia's Foreign Ministry for comment.