Alexander Subbotin is at least the seventh Russian oligarch to die under strange circumstances this year.
Subbotin, the billionaire former top manager of Russian oil producer Lukoil, was found dead on Sunday in a shaman's home in Mytishchi, a city just northeast of Moscow, Russian news agency TASS reported.
The billionaire's death is the latest in a grim trend of Russian businessmen being found dead in unusual circumstances amid Russia's ongoing assault on neighboring Ukraine.
Two oligarchs were found dead within 24 hours of each other in April, while several others have also died in unusual circumstances in recent months.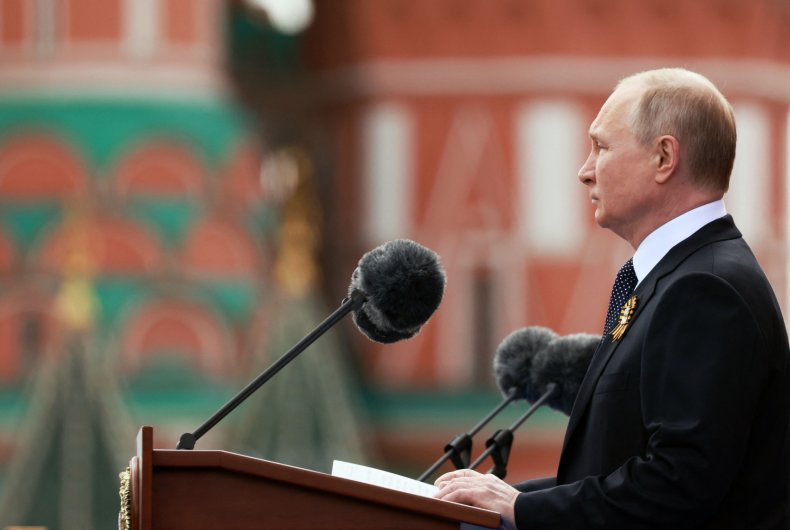 Bill Browder, a financier who was once the largest foreign portfolio investor in Russia, previously told Newsweek that people should assume the worst "any time you see a wealthy Russian dying in suspicious circumstances."
He added: "There has been enough empirical evidence of assassinations organized by the Kremlin or business rivals in Russia, to make it likely that these were murders and not suicides and other explanations that have been bandied about by the Russian authorities."
Subbotin allegedly went to a shaman's home "in a state of severe alcoholic and drug intoxication" a day before his death, a source told TASS.
Some local news outlets reported Subbotin went in search of a hangover cure allegedly involving toad poison, but these claims have not been substantiated.
Russian authorities have launched a criminal investigation into his death after his body was found in a basement room used for "Jamaican voodoo rituals," according to TASS.
His death comes after Sergey Protosenya, the former manager of Russia's energy giant Novatek, was found hanged in the garden of his home in Lloret de Mar in Spain's Catalonia region on April 19.
His wife and daughter were found dead in their beds with stab wounds. Spanish authorities were investigating whether Protosenya killed his family and then himself or if the crime scene had been made to resemble a murder-suicide.
A day earlier, Vladislav Avaev, a former Kremlin official and former Gazprombank vice president, was found dead in his luxury Moscow apartment alongside the bodies of his wife and 13-year-old daughter.
In March, billionaire Vasily Melnikov, who worked for medical firm MedStorm, was found dead in his luxury apartment in Nizhny Novgorod.
Russian newspapers reported that Melnikov, his wife and two sons all died from stab wounds and that investigators concluded that he killed his family before taking his own life.
On February 28, Mikhail Watford, a Ukrainian-born oligarch, was found dead in his home in Surrey in the U.K.
He was reportedly found hanged in the garage of his home by a gardener, and local police said the circumstances were not suspicious.
Alexander Tyulyakov, who worked for Russian energy giant Gazprom, was found dead in a cottage near St. Petersburg on February 25.
Leonid Shulman, Gazprom's top manager, was found dead in the bathroom of a cottage in the Leningrad region, near a note that led police to believe he died by suicide, according to reports.
If you have thoughts of suicide, confidential help is available for free at the National Suicide Prevention Lifeline. Call 1-800-273-8255. The line is available 24 hours every day.