Putin's Nemesis Says 'Assume the Worst' Over Russian Oligarch Deaths
Financier and political activist Bill Browder has said "one should assume the worst" about the spate of unexplained deaths among Russian oligarchs.
Investigations are underway into the deaths of Vladislav Avaev, former vice president of Gazprombank, as well as his wife and daughter, who were found dead in their Moscow apartment on April 18.
A day later, Sergey Protosenya, ex-manager of Russia's energy giant Novatek, his wife and daughter were also found dead in a house in Spain.
"Any time you see a wealthy Russian dying in suspicious circumstances, one should assume the worst and then rule that out," says Browder, "as opposed to assuming it's normal and then look for the other, more sinister alternative."
"In my experience, more often than not, if a wealthy person dies in suspicious circumstances, the explanation is sinister, not something innocent when it comes to Russian people," says Browder, who was once the largest foreign portfolio investor in Russia.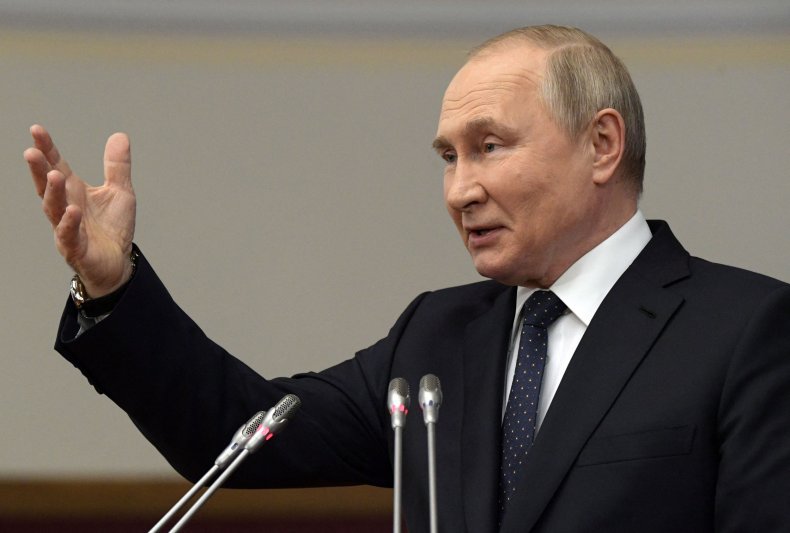 "There has been enough empirical evidence of assassinations organized by the Kremlin or business rivals in Russia, to make it likely that these were murders and not suicides and other explanations that have been bandied about by the Russian authorities," he tells Newsweek. "Any time there is a lot of money involved, one should assume the worst."
While Browder did not know any of the particular circumstances of these individuals, he says they could have been victims of someone who "wanted a cut of the money that these people had access to and they weren't sharing it."
Russia's oligarchs and officials who owe their positions to the patronage of President Vladimir Putin have been a focus for the American-born Browder since the death of his lawyer, Sergei Magnitsky.
While working for Browder's firm, Hermitage Capital, Magnitsky uncovered how Russian interior ministry officials had fraudulently taken over three companies belonging to Hermitage and used them to claim a $230 million tax refund.
Magnitsky was eventually jailed and died in Russian custody in 2009 under highly suspicious circumstances.
His legacy is the Magnitsky Act, which Browder spearheaded. It has been enacted in various forms in 34 countries, including the U.K. and U.S. It allows the sanctioning of those linked to corruption or human rights abuses in Russia and enables them to have their assets outside the country seized.
Such asset seizures have been a common sight since Putin's invasion of Ukraine on February 24, with the impounding of oligarchs' yachts becoming a clear symbol of punishment meted out to members of Putin's court.
But the suite of sanctions against Moscow after the war started, which included targeting Russian financial institutions, state-owned enterprises and hampering Putin's access to enormous foreign reserves, should have come sooner, according to Browder.
"If we had done even five percent of the current sanctions before Putin had invaded—so he could have seen we were serious—it might have created a vastly different calculation for him when he decided how he wanted to execute this war," he says.
"I think this war was inevitable but the violence and the brutality wasn't. Putin in my opinion was of the belief that we were not going to be serious about sanctions because we never had been before."
He says that Putin was emboldened by the international response to Moscow's actions over the last decade and a half. These include the Georgia war in 2008, which led to the breakaway republics of Abkhazia and South Ossetia declaring independence.
Browder also says Russia's seizure of Crimea in 2014 was followed by "totally toothless" measures. Then, after the Novichok poisoning in 2018 of former KGB spy Sergei Skripal and his daughter Yulia in Salisbury, England—blamed on the Kremlin, "six months later all sorts of British people were attending the World Cup in Russia."
"So, Putin had a very strong feeling he could do this and there would be no consequence and so if we had done these sanctions beforehand it might have changed his calculation."
Since Russia's invasion of Ukraine, Western countries have imposed sanctions to isolate Russia from global markets. These include kicking Russia out of the Society for Worldwide Interbank Financial Telecommunication (SWIFT) global banking system, freezing access to Russia's central bank reserves and targeting financial institutions and major state-owned enterprises.
President Joe Biden in his State of the Union set his face to Russia's oligarchs and their "ill-begotten gains", Browder says U.S. and international measures against them need to go further.
He points out that there are only 32 oligarchs sanctioned either by the U.S. or the EU and "most of them are not on each other's sanctions lists." While he accepts that the oligarchs' "financial lives have been ruined—even the ones who haven't been sanctioned," more need to be targeted because "there are 118 oligarchs in total."
Browder also says that future sanctions must hit energy exports. Using the business analogy of Russia having a balance sheet and an income statement, assets are being targeted on the balance sheet but "every day a billion dollars flows in in oil and gas sales," he said.
"So one could argue that he has enough money coming on a daily basis that he (Putin) doesn't even need to draw on his assets."
Browder's new book Freezing Order uncovers who was behind the tax refund scheme that led to the death of Magnitsky. It also outlines Browder's quest to persuade governments to sanction those involved with his friend's death, as well as others accused of similar abuses.
As a target of Putin, Browder fears what the Russian president is capable of in Ukraine.
"I think that he is a person who only can escalate, he can't retreat, he can't show weakness. He has now shown weakness by failing to take over Ukraine," he says.
"He needs the world to feel fear and the only way he can recapture that fear is by committing some grand atrocity. We should expect something so horrible, it will be indescribable when he does it."