An expert on Russia's security services, who was friends and colleagues with a former FSB agent whose murder was blamed on the Kremlin, has given a chilling assessment of the future of the alleged U.S. spy reportedly extricated from Moscow.
Alexander Litvinenko was a former FSB officer and naturalized British citizen who was poisoned in 2006. Litvinenko ingested polonium-210 in London, later dying of acute radiation syndrome.
A U.K. public inquiry found that the poisoning, which caused a strain in relations between Moscow and London, was "probably approved" by the FSB and ultimately, President Vladimir Putin.
Yuri Felshtinsky co-wrote the book Blowing Up Russia with Litvinenko. The book claimed Russia's security services were responsible for apartment bombings in September 1999 in Moscow, Buynatsk and Volgodonsk, which killed around 300 people.
The book, which was re-released this week to coincide with the 20th anniversary of the explosions, claims they were a false-flag operation ordered to bring Vladimir Putin to power and to justify the second Chechen war.
Reports emerged this week that, in 2017, a decision was made to extricate a high-level U.S. covert source from within the Kremlin due to concerns over how the White House was handling intelligence. Russia media were the first to name the man as Oleg Smolenkov.
Felshtinsky said the case was unusual because you would only normally hear about spies if they had been arrested, exchanged, or killed.
"Until recently, he would have been safe in the United States, the main problem is that there are no rules anymore. Unwritten rules that once existed have been broken by Putin," he told Newsweek.
He referred to how the Litvinenko case and the attempted murder in Salisbury of former spy Sergei Skripal, both carried out on British soil, showed a new brazenness by Russia in dealing with its enemies.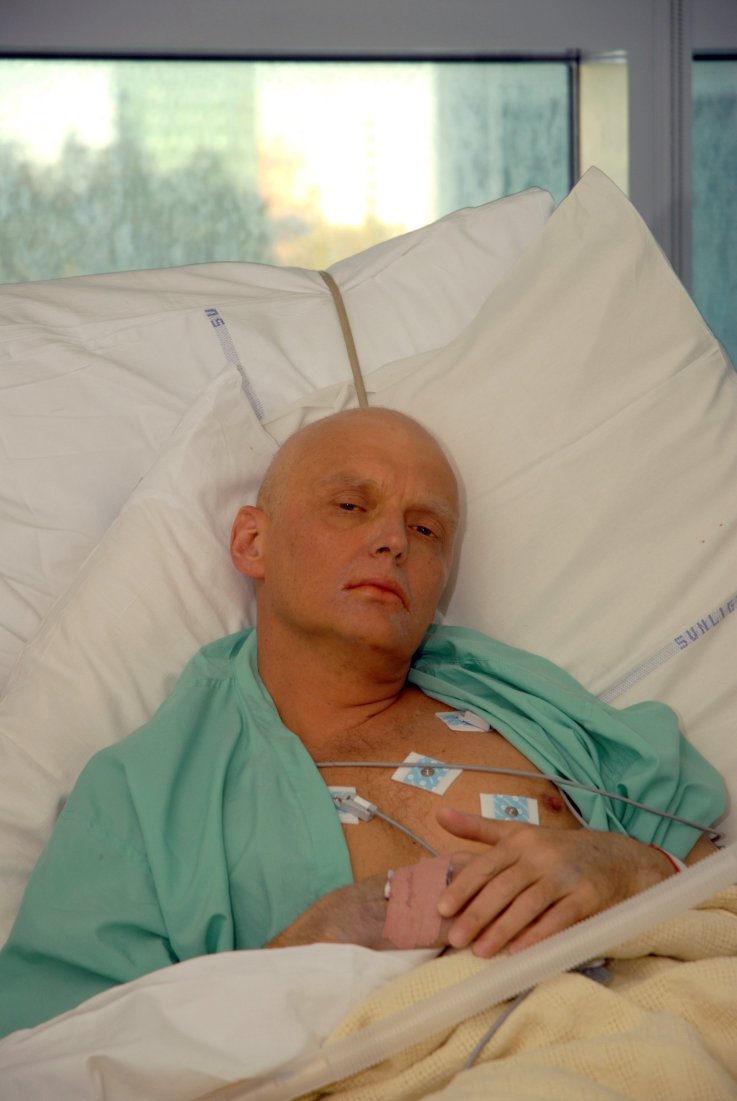 Alexander Litvinenko, friend of Yuri Felshtinsky, in November 20, 2006 in London, shortly before his death.
Natasja Weitsz/Getty Images
"I think this situation is new. It was created slowly by Putin. This is not about individuals, about Litvinenko or Skripal or defectors, this is actually about collective security."
"The main difficulty is that you are going to live the rest of your life not knowing whether on one particular day if you, or members of your family, are going to be killed as a punishment for your, quote-unquote, 'treason.'"
"Because in the eyes of the Russian government, he committed treason. The Russian government doesn't actually kill too many people, they are very selective.
"They kill if a person committed treason, like Litvinenko or Skripal, or if the person is competing for power with the Kremlin at a high level," he said, citing the murder of opposition politician Boris Nemtsov, who was shot dead in front of Red Square in 2015.
Felshtinsky pointed out that Litvinenko was poisoned six years to the day after he left Russia. He added: "There is no term of expiration for the crime of 'treason.'"
"[Smolenkov] knows unfortunately he is going to be in danger for the rest of his life and this relates to his family. This is going to be tough because realistically you cannot create a level of security that guarantees your safety," Felshtinsky said from New York.
Russian reports stated that Smolenkov had worked in the office of Putin's foreign policy assistant, Yuri Ushakov.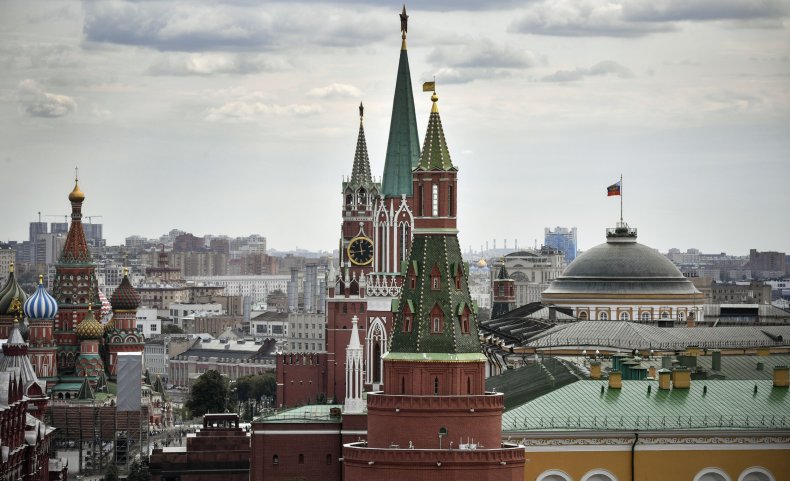 Putin's spokesperson Dmitry Peskov said on Wednesday he could not confirm whether Smolenkov had access to information from the Russian special services, but reiterated that he did not have a high-level post.
"I can only say that he was an employee and he was fired, but whether or not he was a spy, we don't know. This is an issue for the special services, who are doing their work," Peskov said, according to TASS. Russian Foreign Minister Sergey Lavrov said that he had never met or spoken to Smolenkov.
Publicly available records showed that a couple named as "Oleg and Antonina Smolenkov" had bought a house in suburban Virginia for $925,000. Radio Liberty reported that Smolenkov was no longer at the property.
Investigative website Bellingcat noted that the "easy identification" of Smolenkov "shows that a bit of digital sleuthing can show the apparent incompetence of intelligence agencies in America just as it has in Russia."
On Thursday, Russia's foreign ministry spokeswoman Maria Zakharova said Moscow has asked the U.S., through Interpol, to confirm the spy's whereabouts, Reuters reported.