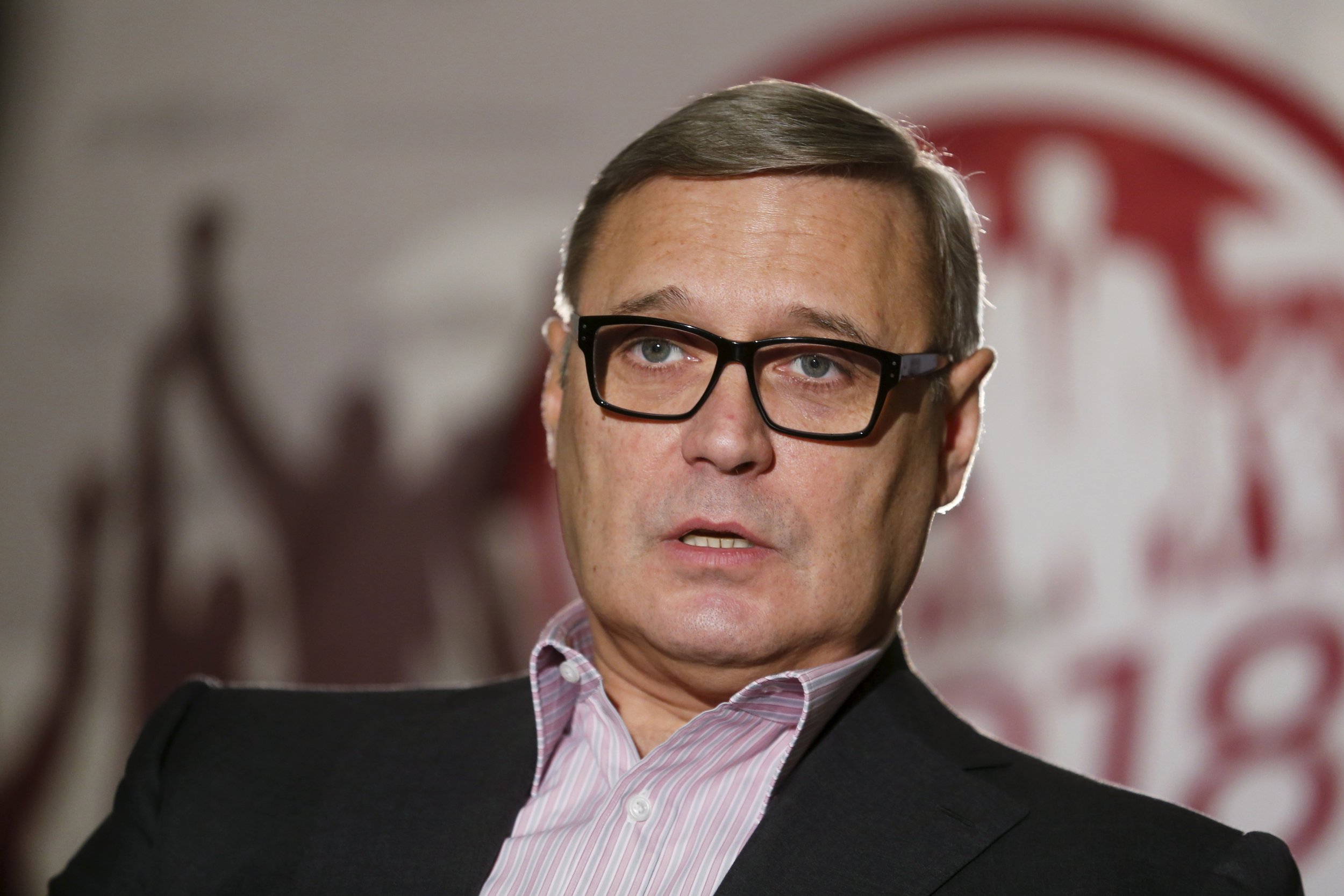 Russian opposition leader Mikhail Kasyanov has said he is ready to reverse the "illegal" annexation of Crimea and return its control to Ukraine, Radio Free Europe reports.
Kasyanov leads the Parnas party, one of the major liberal groups in Russian politics. Having served as prime minister until 2004 and minister of finance before that, he is one of the most senior opposition figures left in Russian politics. He has been openly critical of Russian President Vladimir Putin but has repeatedly complained of intimidation by Putin allies.
When asked about Putin's annexation of Crimea in 2014 and the conflict in eastern Ukraine between Kiev and Moscow-backed militants, Kasyanov said he could resolve the issue in a day, if he were in power.
"This was illegal, it was an annexation, as it is called in international law, and that is why the rule of law must be restored," Kasyanov said, referring to Crimea's unrecognized referendum to join Russia two years ago. "I don't see any problem with discussing these issues [with Ukraine]," Kasyanov said, adding that if he were in power he would support friendly relations with Kiev.
When asked specifically if he was prepared to return Crimea to Ukraine, Kasyanov said "yes".
The Putin critic also stressed that for these issues to be resolved and for Russia's economic downturn to be reversed, Putin should hold fair elections in the country. Parnas and their sometimes allied movement known as the Party of Progress, led by anti-corruption blogger Alexey Navalny, have repeatedly claimed that the Kremlin systematically prevents them from running in elections.
"In 2016, there will be federal elections in the State Duma [parliament's lower house] and we are hoping that authorities will not postpone these elections, they will not call them off, they will let us run and this means we will form an alternative to the current government," Kasyanov said.
He estimated that a change of power in Russia would take happen over three stages: during the 2016 parliamentary elections, during the 2017 regional elections, and finally at the 2018 presidential elections.