Report: U.K. Investigators Suspect Russian Plane Had Bomb in Hold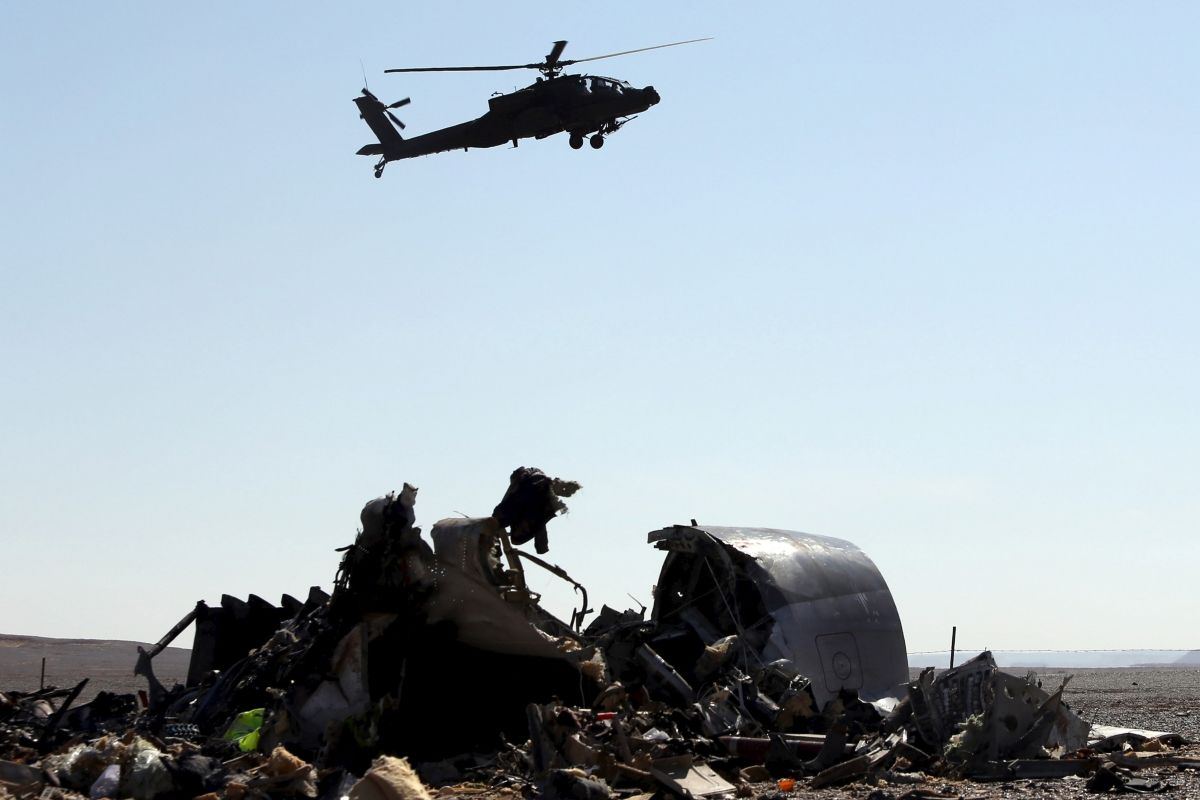 U.K. investigators suspect that a bomb was put in the hold of the Russian airliner that crashed last Saturday over the Sinai Peninsula killing everyone on board, the BBC reports.
The outlet reported Friday morning that new intelligence on the crash has led U.K. government investigators to believe that someone with access to the plane's baggage compartment managed to place an explosive device inside or on top of the luggage just before it took off. The intelligence was based on intercepted communications between militants in the Sinai Peninsula, according to the BBC.
The Russian Metrojet Airbus A321 was flying from Sharm el-Sheikh to St. Petersburg when it came down in Sinai last weekend, killing all 224 people on board. Most of the victims were Russian.
Sinai-based militant extremists linked to the Islamic State (ISIS) group said they destroyed the plane, although have not said how and their claims have not been substantiated.
President Barack Obama said Thursday that the U.S. was "very seriously" considering the possibility that the plane was brought down by an explosive device, following comments by U.K. prime minister David Cameron Thursday morning that the crash was "more likely than not" caused by a bomb.
Britain Wednesday temporarily suspended all flights to and from the Egyptian resort of Sharm el-Sheikh and is now preparing to fly home thousands of British tourists who have been stranded in the popular resort. About 25 flights will take off from the Egyptian beach resort on Friday, clearing a backlog of up to 4,000 holidaymakers, according to the Guardian newspaper. Passengers have been told they cannot put any luggage in the hold of their aircraft.
A number of countries have now joined Britain in restricting flights to the popular resort, including France and Ireland, but Russian airlines are still flying to and from the resort. The Kremlin has said it is too early to draw conclusions about the crash. Egypt has described the U.K.'s decision to suspend all flights as "premature."
"Theories about what happened and the causes of the incident can only be pronounced by the [official] investigation," Dmitry Peskov, spokesman for Russian President Vladimir Putin, said.