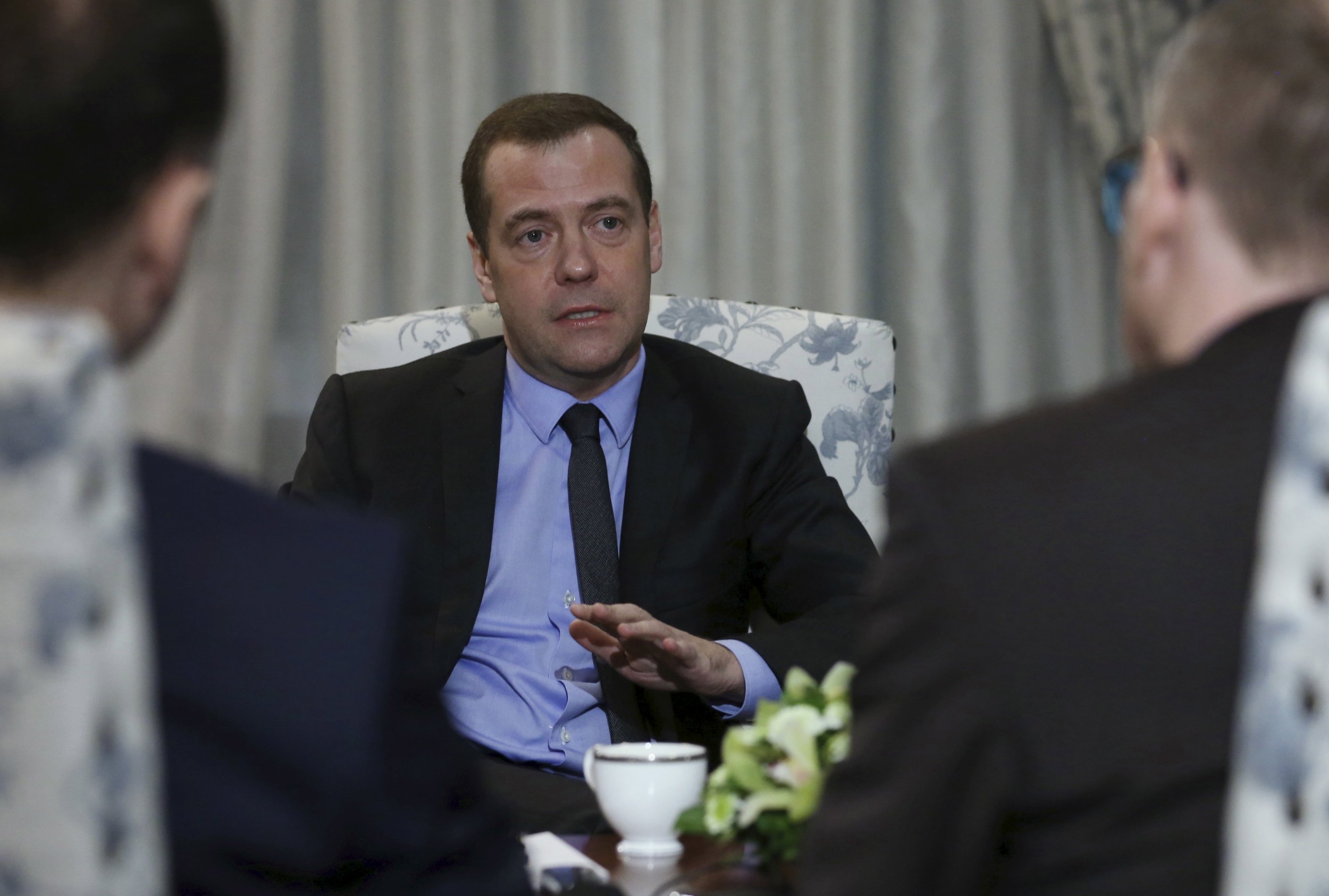 Russian Prime Minister Dmitry Medvedev has warned of the possibility of a permanent or "world war" if countries begin sending ground troops to Syria, in an interview with German newspaper Handelsblatt.
Medvedev is currently in Munich for diplomatic talks on the Syria crisis, which have so far split participants into two camps: those opposed to Syrian President Bashar al-Assad and the leader's international partners such as Iran and Russia.
When asked where Russia stood on Saudi Arabia's offer to send troops into Syria as part of a U.S.-led coalition, Medvedev said putting boots on the ground was not in anyone's best interest.
"Russia will limit itself to the use of rockets and aircraft in the military operation in Syria and we will not resort to [deploying] ground troops during our participation in the conflict," he said. According to him "a ground operation" in Syria, where several parties are carrying out air strikes, would result in "dragging everyone involved into war."
The Russian prime minister warned that the start of ground operations in Syria could result in a prolonged conflict in the country, that "could last years, maybe even decades." The politician urged world leaders to "remain seated at the negotiation table and not start yet another war on this Earth."
"We know perfectly well what scenario all that leads to," he said.
Medvedev is heading the Russian delegation in Munich that also includes Russia's Foreign Minister Sergei Lavrov as U.S., Middle Eastern and European diplomats continue to discuss the nature of the Syrian peace process.
On Friday, Lavrov and U.S. Secretary of State John Kerry announced all parties had agreed a "cessation of hostilities" in Syria. But they made the announcement with a pinch of salt, adding that the "real test" will be whether all parties to the Syrian conflict honor those commitments.