Russian Presenter Quits State TV Channel Over Vote to Keep Putin in Power
A television journalist in Russia has quit his job with a state-backed news channel as he could not stomach promoting the constitutional amendments being voted on that could keep Vladimir Putin in power until he is into his ninth decade.
Based in Krasnoyarsk, Vladimir Zharinov, 46, quit his post on the news program Vesti at Russian broadcaster VGTRK as he did not want to report on the amendments that, among other things, could see Putin stay as president until 2036⁠—when he would turn 84.
Russians began voting last week on the changes, which would reset presidential term limits and allow Putin to run for two six-year terms when his current tenure ends in 2024. It would also enshrine traditional family values, in effect banning gay marriage.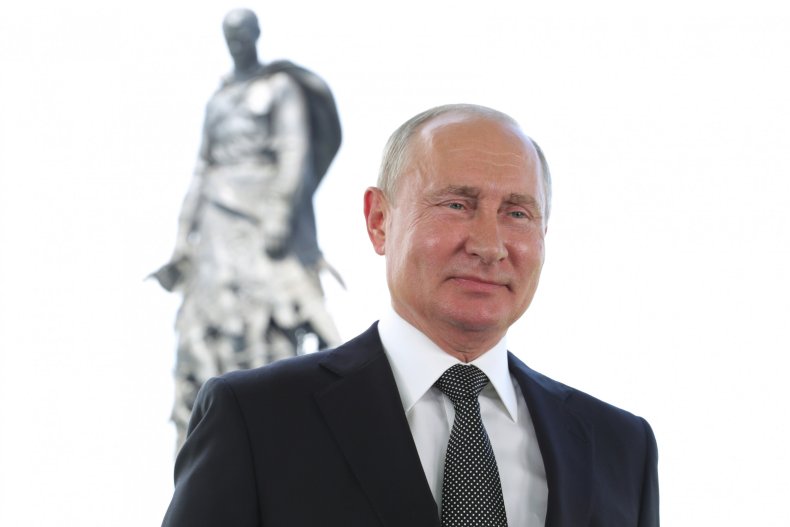 Already approved by Russia's two houses of parliament, Putin said the amendments would only come into effect if backed a majority of Russians, which according to polling, is almost certain to happen. One state-owned pollster claimed they had 76 percent voter support.
In a post on Facebook that was widely shared, Zharinov said that the amendments and the way they were being voted upon were a "historic crime."
He wrote how he fell into a "stupor" when he found out that regional deputies had approved the amendments, which in his opinion demonstrated, that for them, "self-respect...is simply a word from a different reality."
He added that the "destructive actions of the authorities...just kills me," adding: "I see the only way to not participate in this madness is to quit".
In an interview with BBC Russian, Zharinov said that after seven years at the channel, he had a crisis of conscience when instructed to talk about the amendments on air, which was "something wrong that I did not want to participate in."
"I would be ashamed of myself and for my daughter's sake," he added. Newsweek has contacted VGTRK for comment.
Voting has been ongoing throughout Russia since June 25 for the amendments to the 1993 Russian constitution. Originally planned for April 22, the plebiscite, which is not considered a referendum, was delayed because of the coronavirus, and will end on Wednesday. As of Monday night, the turnout for the vote was 45.7 percent, or around 49.6 million people.
On Tuesday, Putin made a plea to Russians to back the changes in front of a monument he unveiled in Rzhev, Tver region, northwest of Moscow, which commemorated Soviet World War Two soldiers.
Making no mention of any extension of his time in power, he described it as a vote "for the country we want to live in, with modern education and health care."
"We are voting for the country we go to work for every day and the nation we want to pass on to our children and grandchildren," Putin said.
The graphic below, provided by Statista, shows how Putin's reign throughout the years thus far.