Oliver Stone's 'The Putin Interviews' Were a Masterclass in Self-Destruction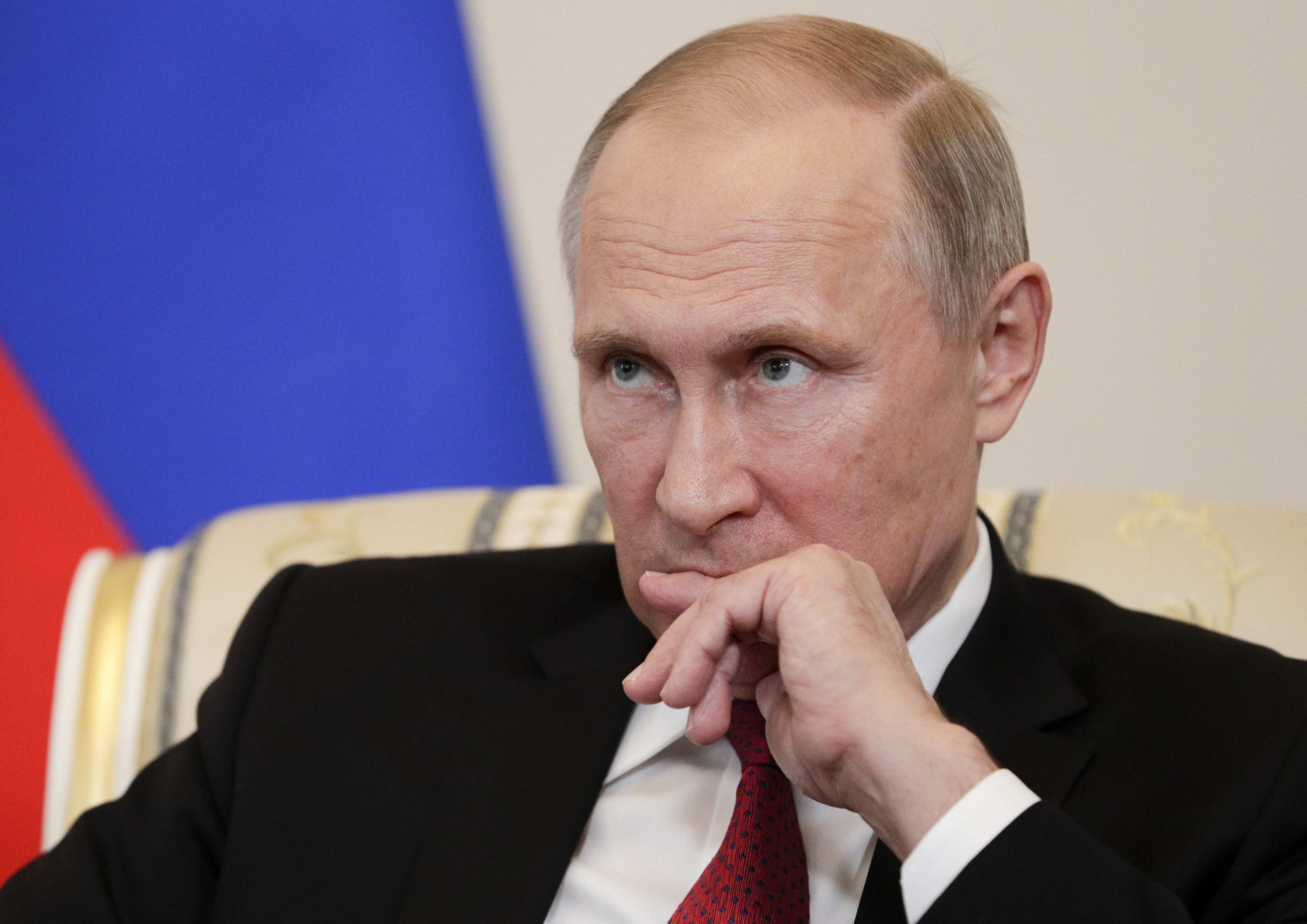 Vladimir Putin went there—and Oliver Stone gladly went with him.
In the dreadful final installment of Stone's dire Putin Interviews, a quadripartite display of boot-licking by the increasingly deranged director, the Russian president compared American suspicions about Russian interference in the U.S. electoral process to anti-Semitism.
"It feels like hatred for a certain ethnic group, like anti-Semitism," Putin said of the charges made against Russia and confirmed by American intelligence analyses. "If someone doesn't know how to do something, if someone turns out to be incapable to address this or that matter, anti-Semites always blame the Jews for their own failure."
In this analogy, the Democratic Party and the intelligence community appear to be the anti-Semites. The scapegoat—the Jewish people, in Putin's formulation—is Russia, an innocent, peace-loving nation that has never meddled in the affairs of a foreign powers and is widely known to respect international law and human rights.
Yes, you are detecting sarcasm.
"These people who have the same attitude towards Russia, they always blame Russia for anything that happens," Putin continued, growing agitated. Earlier this month, he made a similar comparison to anti-Semitism during a public appearance in his native St. Petersburg (the interview with Stone was filmed at an earlier time).
Stone, looking like he'd recently woken from a nap, jowls sagging like his reputation, listened somberly to this preposterous explanation. Stone has been roundly criticized for treating Putin with adulation and failing to perform the interviewer's basic task, which is to ask difficult questions. Stone has also been accused of anti-Semitism, though Putin is unlikely to have known that.
The exchange took place as the two men discussed the election of Donald J. Trump to the presidency. While it is not believed that Russian hackers influenced vote tallies in any state, an intelligence assessment declassified by the Director of National Intelligence concluded that "Russian President Vladimir Putin ordered an influence campaign in 2016 aimed at the US presidential election. Russia's goals were to undermine public faith in the U.S. democratic process, denigrate Secretary Clinton, and harm her electability and potential presidency."
Oliver Stone is not among those who believes these conclusions. Like all conspiracy theorists, he knows better—and will happily tell you exactly what he thinks he knows. Earlier in the week, he informed The Nation that he thought the intelligence had been "cooked" by American agencies. The statement would have been astonishing if made by someone with credibility or dignity. Stone has been evidently disburdened of both.
"The influence on the election from the Russians to me is absurd to the naked eye," Stone said to The Nation. "Israel has far more influence on American elections through AIPAC. Saudi Arabia has influence through money."
The interview was part of his promotional tour for The Putin Interviews, which has gone about as well as the Titanic's maiden voyage. Highlights include a crazed appearance on The Late Show with Stephen Colbert and an interview with The Guardian in which he complained about his treatment at the hands of critics, seeming to compare it to that of African Americans experiencing racism. " You work very hard on a movie and sometimes it's judged more by the person who made it than by what the content is," Stone said. "I can say I'm a black man in that way."
Oliver Stone can say a lot of things.
Yet for all his efforts, Stone has failed to attract an audience, which has been a longstanding problem for Stone. "The overnight ratings have registered little interest in the series," wrote CNN's media critic Brian Stelter in Thursday evening's Reliable Sources newsletter, just as the final episode of The Putin Interviews was made available to those unfortunate Showtime subscribers who had no better plans that night.
"I'm wondering if it'll pick up more attention on-demand," Stelter wrote.
Prediction: It will not.
Oliver Stone's 'The Putin Interviews' Were a Masterclass in Self-Destruction | Analysis