Russian Propaganda? Moscow Releases Audio Blaming Ukraine for Downing of MH17 Flight That Killed Almost 300
More than four years after Malaysia Airlines Flight 17 was shot out of the sky over eastern Ukraine, killing all 298 people onboard, Moscow said it had evidence that Kiev committed the crime rather than pro-Russian separatists, as international investigators had previously concluded.
Russia's Ministry of Defense held a press conference on Monday that aimed to cast doubt on Moscow's culpability for the tragedy. Officials addressing the event said the evidence international investigators had used to blame Russia for the crash on July 17, 2014, was fraudulent. International investigators had previously presented videos of the missile that allegedly shot down the plane being moved from Russia into Ukraine, but Moscow now claimed it had evidence that the videos were fabricated.
Russian officials also claimed to possess an audio recording in which a Ukrainian soldier referred to having shot down the passenger flight. Russian officials said that the missile used to shoot down the plane, which was traveling from the Netherlands to Malaysia, was manufactured in Russia in 1986 and delivered to a military unit in Ukraine decades ago. It was never again returned to Russia, the officials said.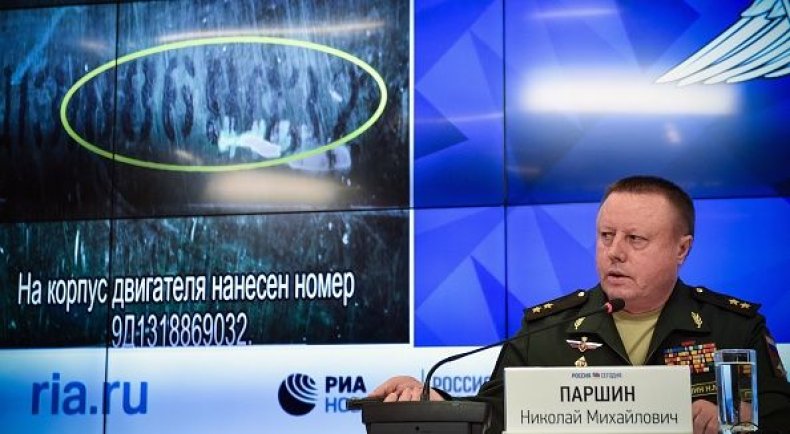 Moscow's claims contradicted previous reports released in May that placed the blame for the crash on Russia. A Joint Investigation Team composed of representatives from the Netherlands, Australia, Belgium, Malaysia and Ukraine said that the Buk-Telar missile used in the attack came from the 53rd anti-aircraft missile brigade, part of a Russian army unit from the country's Kursk region.
A day later, the research organization Bellingcat released a similar report maintaining that a member of the Russian military intelligence was directly responsible for using the Buk missile against the passenger plane. International inspectors concluded that the missile was delivered from the Russian military to pro-Russian separatists in eastern Ukraine.
Ukraine dismissed Russia's press conference Monday as "fake," while the Dutch-led JIT noted that Russia had failed to provide the documents and evidence the international team requested. Some experts said Russia's claim that Ukraine was responsible for the crash was just another case of Moscow making allegations without providing sufficient evidence to support them.
"They say they have evidence, but they haven't presented the evidence to dispassionate observers. This is one standard disinformation tactic, to make claims without providing evidence so people who already support them can say, 'Russia has evidence.' It raises questions, so it becomes a he-said-she-said situation when the evidence really points in one direction," John Herbst, U.S. ambassador to Ukraine from 2003 to 2006, told Newsweek from Ukraine.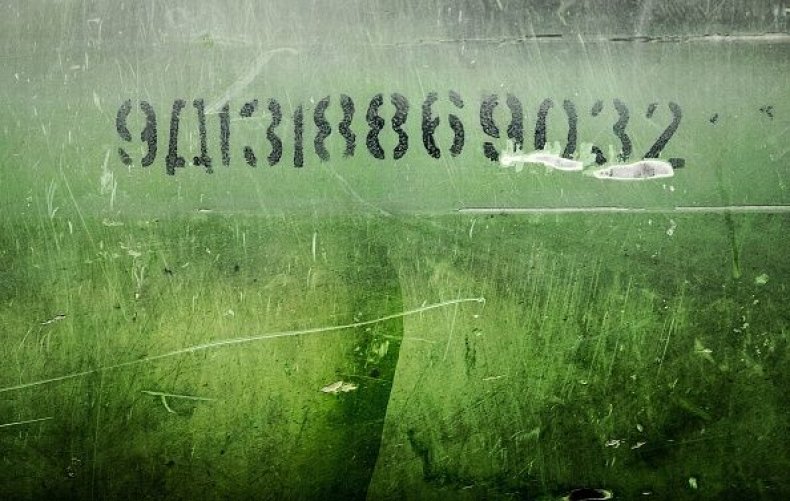 "Bellingcat did a report that demonstrated that the missile moved from Russia into Ukraine, into the occupied territories, and then the launcher moved back into Russia an hour or so after the flight was shot down. Within minutes of the attack on the flight, [Russian military veteran Igor] Strelkov put up on his social media site a post saying 'we shot down a Ukrainian military plane.' When they realized it was a civilian flight, that was removed," Herbst continued.
International observers noted that Russia often presented false information as fact. Most recently, the country's security services claimed that Ukraine was plotting terrorist attacks in Russia with members of the far-right and the Islamic State. Analysts at the time noted that those claims were far-fetched.
Pro-Russian separatists have occupied parts of eastern Ukraine ever since a pro-Western movement toppled a Russian-aligned government in Kiev in 2014. An international peace process has succeeded in halting some of the worst fighting between Kiev and the separatists, but violence is still common, and the conflict is no closer to being resolved.