Russian Scientists Have Created a Material That Kills Flu Virus—And They Hope It Could Protect Against Coronavirus
Scientists hope a material which they say can kill bacteria and viruses could be used in face masks to help tackle the outbreak of the new coronavirus, which has killed over 1,000 people.
The material features nanosilver, which has antibacterial properties, and was made using a process known as melt blowing. This makes polypropylene microfibers with a diameter of one micron, explained Alexander Zhanovich Medvedev, who worked on the project and leads a lab at the Siberian Branch of the Russian Academy of Sciences (SBRAS). It is not clear if the research had been published in a peer-reviewed journal.
Medvedev said in a statement that he and colleagues fitted their creation in the inner layer of a conventional three-layer medical mask.
Researchers tested the mask against the influenza A virus as well as the staphylococcus and E. coli bacteria, according to Nikolai Zakharovich Lyakhov, chief researcher at the Institute of Chemistry and Technology at the SBRAS.
When the team compared the new material with that of regular masks, ten thousand times more viruses passed through the latter.
Lyakhov said: "Our material kills, completely deactivates viruses." However, he added it's unclear exactly how it works, and this problem must be approached in separate research projects.
The team believe the material could protect people against influenza A for up to 10 hours, compared to regular masks which need to be changed every one to two hours.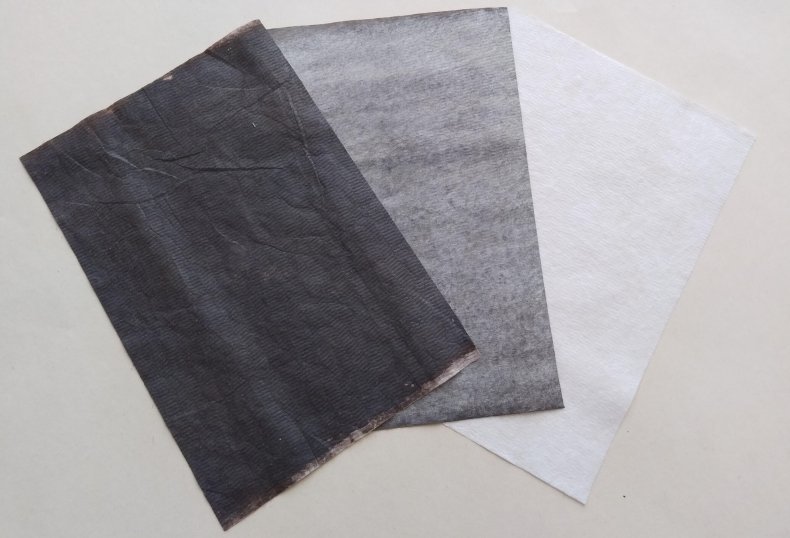 The mask is reusable but would be more expensive than regular face masks, according to a news release from the Institute of Solid State Chemistry and Mechanochemistry of the SB RAS.
Lyakhov said he spoke to infectious disease specialists who said that as the cloth kills the influenza A virus, "then most likely other viruses that cause respiratory infections should be exposed to the same effect."
The 2019-nCoV virus first came to the attention of the authorities late last year after it infected workers at a wholesale seafood market in the central Chinese city of Wuhan, Hubei province, so little is known about its characteristics, including how it is spread. Therefore, the team are yet to see how the material stands up against this new virus.
Medvedev said the team have developed a production line so prototypes can be made for testing by specialists.
Lyakhov is in close contact with partners in China, he said, and is willing to send samples there for testing, although he said it was unclear how he'd get past transport blocks in place in an attempt to stop the spread of 2019-nCoV.
"Given the urgency of the problem of coronavirus, including for Russia, this cannot remain just an initiative of our institute. If there is a chance to block the spread of a new virus, you need to use it without waiting for comprehensive checks," he said.
So far cases of 2019-nCoV have been confirmed in over 25 countries and territories, including the U.S. and Russia as shown in the infographic by Statista below.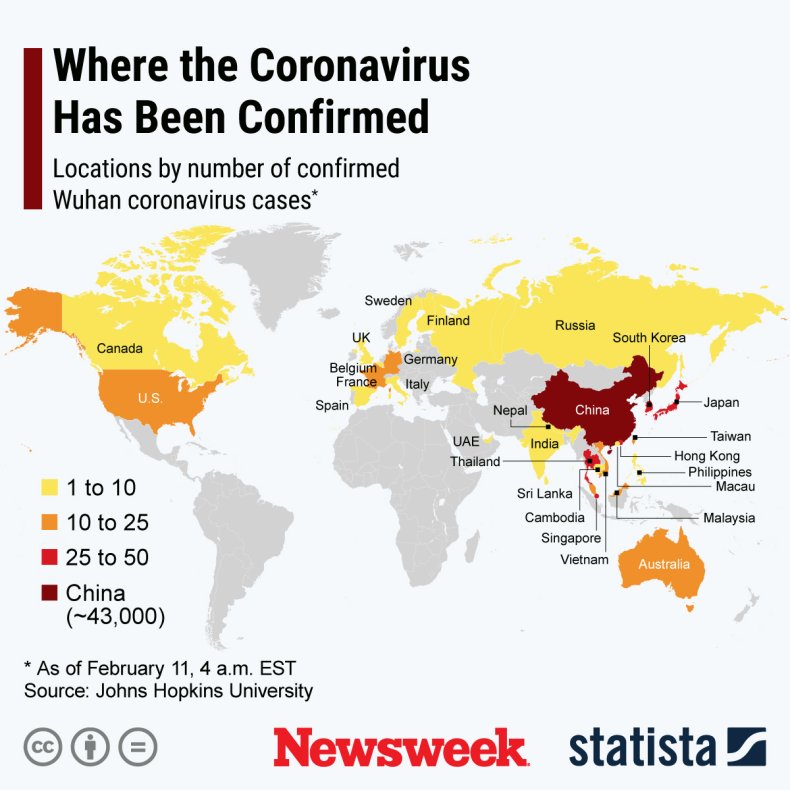 The U.S. Centers for Disease Control and Prevention has said the general public don't need to use face masks against coronavirus—as 2019-nCoV hasn't spread in the general community—or any other respiratory illness like the flu.
Dr. Amesh Adalja, a scholar at the Center for Health Security at the Johns Hopkins Bloomberg School of Public Health told Market Watch most people don't know how to use the masks correctly in order avoid catching infections. What's more, those rushing out to buy them could lead to supply shortages, meaning health care providers struggle to access them.
Eric Toner of the Johns Hopkins University Center for Health Security told Business Insider there's "little harm" in wearing face masks, but said: "it's not likely to be very effective in preventing it [coronavirus]."
As there is no vaccine against 2019-nCoV, the CDC asks the public to follow the usual steps to prevent the spread of respiratory viruses.
These include washing hands often with soap and water for at least 20 seconds, particularly after using the bathroom, before eating, and after coughing, sneezing or blowing your nose. When sneezing or coughing, cover your mouth with a tissue or your elbow and throw away the tissue immediately. Try not to touch your eyes, nose or mouth with unwashed hands. Stay at home if you are sick, and if you are well, avoid those who are ill. Objects and surfaces should be cleaned and disinfected regularly using spray or wipes.