Russian Soldiers Received Death Threats for Refusing to Fight, Wives Say
Russian soldiers detained in Ukraine's eastern Luhansk region have received death threats for refusing to fight in Vladimir Putin's war, their relatives have said.
Relatives of nine contract servicemen from the Russian Buryatia republic, who were sent to a pre-trial detention center after they refused to participate in the war, are appealing to Russia's defense minister, Sergei Shoigu, for their immediate release.
The anti-war Free Buryatia Foundation, formed by ethnic Buryats, earlier told Russian independent media outlet MediaZona that 17 servicemen who entered into short-term contracts with Russia's defense ministry had been locked up after they refused to fight and attempted to terminate their contracts.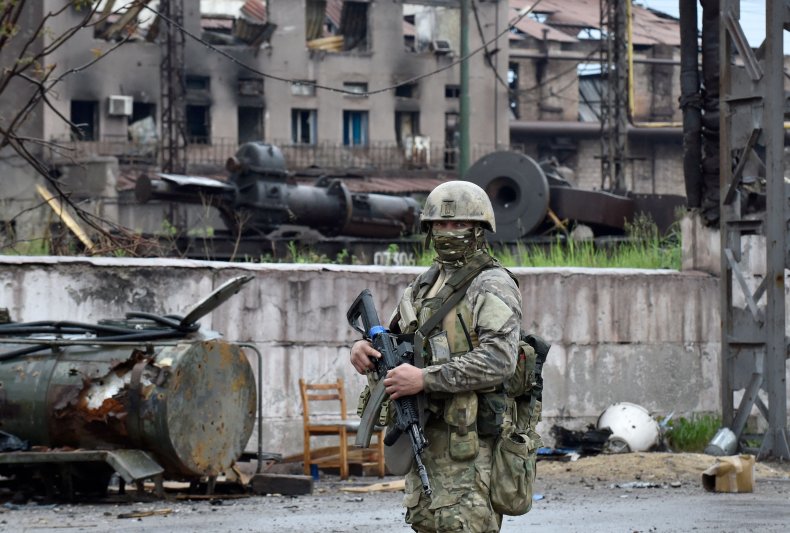 A wife and a mother of military personnel from military unit No. 32364 told the news outlet that the men had received death threats, and that they have had their labor rights violated.
They said the detained men include Ilya Kaminsky, Aldar Dylykov, Vladimir Malkov, Andrey Martynov, Sergey Arsenov, Viktor Durnykh, Nikolai Vasilyev, Sergey Korolev and Daniil Viznyura.
Their relatives said that they weren't allowed to terminate their military service contracts, and this month, they were detained and placed in a pre-trial detention center in Luhansk, in Ukraine's eastern Donbas region.
The men were also reportedly threatened with being deployed to "combat assault squadrons" for asking to return to their base in Buryatia, a Russian republic near the Russia-Mongolia border. Such squadrons are typically created to lead an attack and are expected to sustain heavy casualties in operations.
Independent Russian-language news outlet Verstka reported earlier this month that a center is being formed in the Luhansk region, where servicemen who refuse to fight in Ukraine are taken.
According to the outlet, there are at least 234 people from different military units in the center, with many being held in basements and garages. At least 1,793 Russian military personnel have refused to take part in the war since it began on February 24, with not all of the servicemen managing to make it home, Verstka reported.
Andrei Rinchino, legal head of the Free Buryatia Foundation, told MediaZona that some of those who have been detained had expired contracts with Russia's defense ministry.
"They take advantage of the illiteracy of the fighters," the lawyer said. "Firstly, they say that your contract is automatically renewed. Secondly, you are told that you will begin a new contract, that this is all according to the law, that this is how it should be."
"Nobody knows the law," he added.
Rinchino said one of the soldiers who is being detained partially lost his hearing after he was caught up in a grenade blast, but that he is still not allowed to return home.
The lawyer said Russian commanders are refusing to explain why the soldiers are being held by force.
"Today, one of them asked why they were kept here," Rinchino said. "He was immediately put in a cell."
Newsweek has contacted Russia's foreign ministry for comment.