Is Russian Spy Anna Chapman Cashing In Already?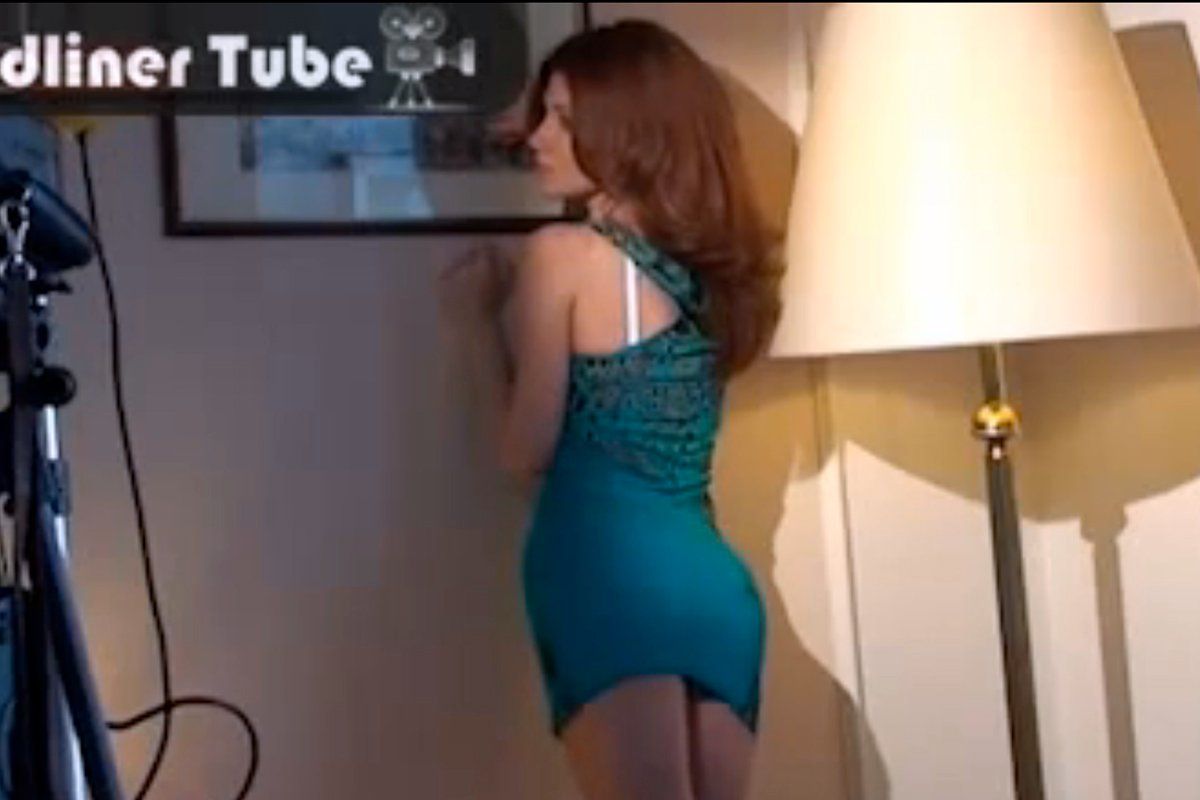 As part of the spy-swap deal that let her leave the country, flame-haired Russian sleeper agent Anna Chapman agreed to what U.S. officials said was a strict condition: she could not profit from her story. A plea-bargain document signed by Chapman and her lawyer lays out the terms: Chapman signed over to the U.S. government "any profits or proceeds" she might collect from peddling information related to "her person, her activities in the United States as an unlawful agent of the Russian Federation, or the facts and circumstances leading to [her] arrest and conviction."
At the time she and nine sleeper-agent colleagues were flown back to Mother Russia, we reported that despite her signature on the plea agreement, Chapman had at least considered telling, if not selling, her story. Although she hasn't yet—evidently—sold or told an account of her truncated career as a spy, last week Chapman dipped more than her toe into the world of celebrity journalism by posing scantily clad for a photo shoot in a Russian men's magazine, Zhara (which translates as "Heat").
There appears to be some question over whether Chapman was paid for the session. A Russian tabloid called Zhizn published leaked video taken during the shoot. Editors at Zhara are reported to be in a tizzy because the leaked video has spoiled their print story, and Zhizn claimed that the magazine was considering suing Chapman for breaching their copyright.
But does this prove that Chapman is cashing in? The editor in chief of Zhara is denying that Chapman was paid for the photo shoot. The Wall Street Journal quoted him saying that Chapman had agreed to "an exclusive interview and an exclusive photo shoot," but said she was paid nothing for the mid-July session (in a suite at a Moscow hotel). "There were no financial obligations to her," the editor told the Journal, adding: "We weren't expecting to pay her anything and I got the sense she wasn't expecting anything from us."
Even if Chapman did collect a fee for selling pictures of herself, her American lawyer says that would not necessarily violate her plea agreement. Robert Baum, a public defender who represented Chapman in connection with the plea deal, told Declassified via e-mail: "I don't know if she got paid, but if she did, she is entitled to keep the money. Her agreement would prohibit her from making a profit by selling her story related to the case but it doesn't prohibit her from earning money based on her name or her celebrity status."
Baum said by phone that he thought as long as Chapman limited her activities to "modeling, photo shoots, and endorsements" she probably could avoid abrogating the plea deal. After she landed back in the former U.S.S.R, Chapman also signed a deal with the SVR, new Russia's successor to the Soviet KGB, which forbids her from revealing details of her secret life for reasons of operational security. However, since her return, Chapman has become something of a national hero. Prime Minister Vladimir Putin spent time with her and her fellow spies, singing patriotic songs. And national political parties have indicated she could have a political career.
So it's hardly surprising that Chapman has been none too coy about self-publicity. Although Zhara confirmed that despite lengthy negotiations Chapman refused an interview, she was free with sultry photos of herself. Images from the Zhara shoot were posted by Chapman on her Facebook page and were published by the mass-market daily Komsomolskaya Pravda even before the appearance of the video shoot on the Web site of Zhizn.
Insiders from the world of tabloid and celebrity journalism say there probably will be a big market for both Chapman's pictures and her story—if she can get away with selling it—for some time to come. As Max Clifford, a British PR man who brokers kiss-and-tell memoirs and pictures to London tabloids, told us earlier this year: "The reality is that with pictures and a story, she could make herself hundreds of thousands of [British] pounds." Other Fleet Street veterans say Chapman's celebrity value has not diminished since her arrival back in Russia: "The press would love her," said a London tabloid insider, who asked for anonymity on the subject.
Some of the darker elements of the celebrity world are also interested in Chapman. The Web site TMZ reported in July that Vivid Entertainment, a pornography producer, had sent Chapman's lawyer a letter offering her a starring role in a "feature film." At this point, however, there is no reason to believe Chapman is interested in breaking her cover to that extent.